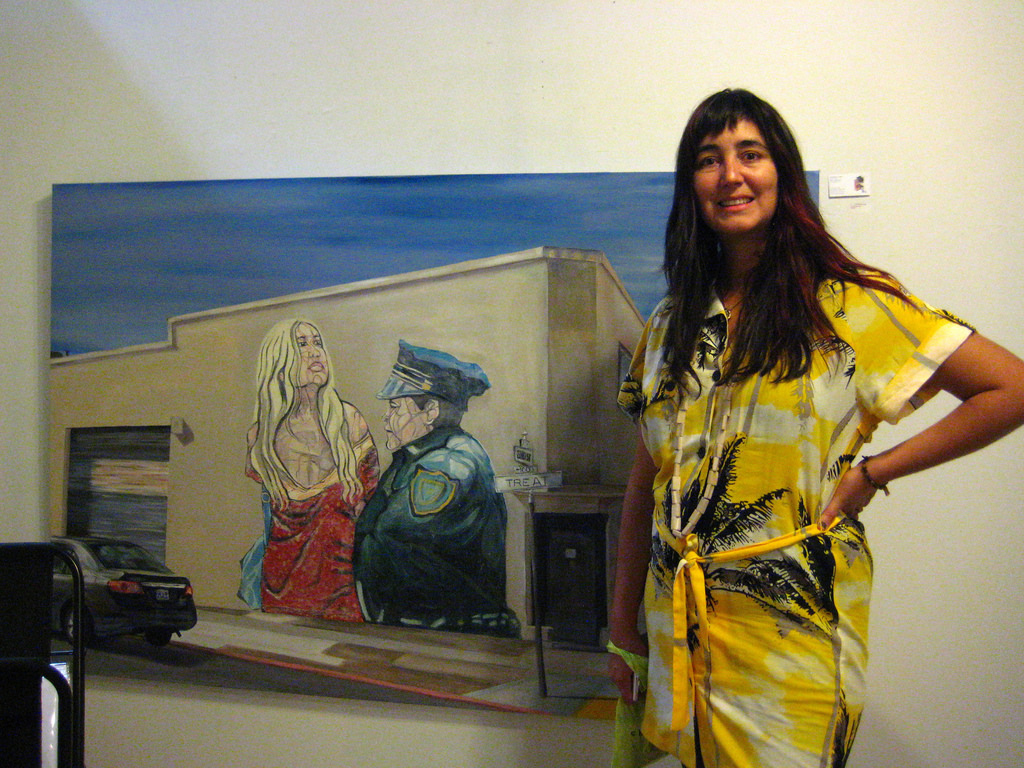 Compiled by the El Reportero's staff
Introducing the Leyendas y realidades in the Bay Area @MCCLA.
Written and directed by Verónica Meza, Leyendas y Realidades depicts popular legends from Latinoamérica such as La llorona and La mulata de Córdoba, each offering a glimpse into Hispanic culture and myth.
With live music and talented local artists, this project will make you laugh and reflect about life. Showing contemporary reality and socio-political realities,  the play incorporates La Rumorosa and La madre de Ayotzinapa. "El teatro del pueblo y para el pueblo" promotes education and entertainment through theater to create social consciousness.
Friday, Nov. 4 at 7:30 p.m. @ Theater. Saturday, and Nov. 19 at 7:30 p.m. @ Theater. Tickets $20 and $25.
Yaelena art in exhibit in SF
Ytaelena Open Fall season comes with Halloween, Pumpkins, and costumes. It is also the busiest season for artists, including for herself. Right now she is prepping her studio #317, hanging new paintings and preparing herself for your visit. Studio at 1890 Bryant St., #317, SF, this weekend.
Friday, Nov. 4 | 6 – 9 p.m. (Preview Reception), Saturday, Nov. 5, 11 a.m. – 6 p.m.,
Sunday, November 6 | 11 a.m. – 6 p.m.
Lung Force Walk awareness
This is a remembrance of my dear brother Raul Rekow and a fundraiser for lung cancer research. Please donate what you can and join us. to walk in honoring our loved ones who have fallen and in raising awareness. Also, you can register and walk for free and simply add your spirit to ours in this noble effort.
Saturday morning, Nov. 5 at the Presidio, Chrissy Field, 610 Old Mason Street, San Francisco. For more info visit: http://action.lung.org/site/TR?pg=informational&sid=7051&fr_id=14441.
Fusion of Latin and Reggae music with Rúckatan
Rúckatan Latin Tribe is composed of seven players who have all contributed to the local Latin Rock scene in the Bay Area and internationally with various Latin, Reggae and Rock acts.
Rúckatan is a fusion of Latin and Reggae. Members hailing from three different continents infuse their culture and love of their roots.
The music is very dance oriented with many Latin, Caribbean and World flavors. On Saturday, Nov. 5, 7 p.m. doors open, 8 p.m. show, at Club Fox, 2209 Broadway, Redwood City. Tickets $15 adv., $20 at the door. For more info call 650-369-7770.