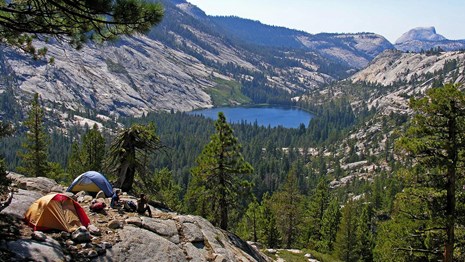 by Yosemite Park Press Services
Beginning Friday, May 21, visitors to Yosemite National Park will need a day-use reservation to enter the park. The temporary day-use reservation system will allow the park to manage visitation levels to reduce the risks associated with exposure to COVID-19.
Day use permit will be required for all users, including those with annual and lifetime passes. Each reservation is valid for three days.
Visitors can make reservations through the Online Ticket Portal. Beginning May 14, additional reservations are available daily at 8 am Pacific time, seven days prior to your arrival date. Each day use reservation valid for one vehicle and the occupants of that vehicle. For more detailed information, visit: https://www.nps.gov/yose/espanol/covid19.htm.
Day-use reservations are included for all visitors who spend the night in the park. This includes reservations for the Ahwahnee Hotel, Yosemite Valley Lodge, Curry Village, Wawona Hotel, Housekeeping Camp, NPS managed camps. Day use reservations are also included for all visitors with Nature and Half Dome permits and visitors entering the park via YARTS buses and for permitted business visits. The reservation system will be in effect until September 30, 2021.
The health and safety of park visitors, employees and partners continues to be our number one priority. If assistance is needed in making a reservation, a video tutorial "How to Make a Reservation" will be available in Spanish on the NPS Reservations Page. For more information about Yosemite National Park, visit www.nps.gov/yose.
Visitors can make reservations through the ticketed entry online portal: https://www.recreation.gov/timed-entry/10086745