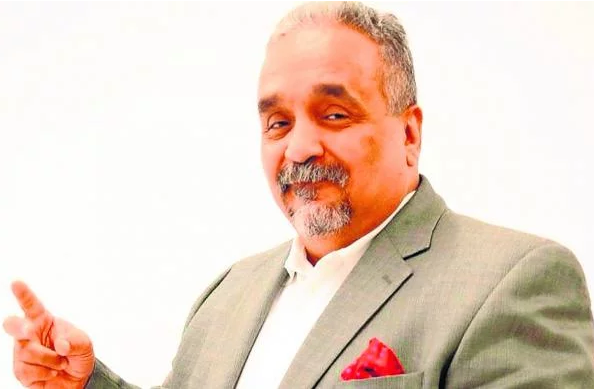 by the El Reportero's news services
Willie Colón celebrates 30 years of recording The great man The musician has a lot to celebrate: 30 years of his famous melody and 50 of artistic career Willie Colón is celebrating his golden wedding for his artistic career, 30 of having recorded 'El gran male 'and 50 years of belonging to the Fania All Star group, which is why he will celebrate with a concert at the Metropólitan theater. "The song has become a hymn and is placed in the first 25 most listened songs.
'The great man' was 'cooked' in the La Maraka hall in Mexico, and from there he went out into the world … It's a song that I have to sing in all the concerts, "said Willie.
Activist, politician, composer, music producer and now sheriff in the state of New York, Colón recognized that salsa is a genre that will not disappear.
"I do not have a lack of work. There is demand everywhere, in Latin America, in Europe and the United States. I know there are other genres right now that are standing out like reggaeton, but salsa has a special place … although there are also no great new values in salsa."
And although the genre that currently dominates the music industry is urban, for the composer this type of music contains many influences of salsa, because as with reggaeton, the lyrics emerge from the experiences of the marginalized classes.
(Source: El Gráfico).
Bolivian Constitution to recognize three new indigenous languages
Joaquiniano, Paunaka and Kumsa are three new indigenous languages that will be added to all 36 tongues existing and recognized officially by the Political Constitution of the State of Bolivia, local media reported.
The general director of the Plurinational Institute for the Study of Languages and Cultures (IPELEC), Pedro Apala, noted that those languages, which have a comparative grammar and vocabularies and are spoken in several regions of the country, will be recognized this year.
Apala pointed out that Joaquiniano is spoken in the plain regions of Beni, Paunaka in Santa Cruz and Kumsa in Sur Chichas (Potosi). He added that he was proud of these new contributions to the Constitution that will increase the cultural identity of the Bolivian peoples through language, which transmits knowledge and wisdom.
Bolivia's recognized official languages are Spanish and those spoken by indigenous nations and peoples, and peasants, like Aymara, Araona, Baure, Besiro, Canichana, Cavineño, Cayubaba, Chacobo, Chiman, Ese Ejja, Guarani, Guarasu'we, Guarayu, Itonama, Leco, Machajuyai-Kallawaya, Machineri and Maropa.
It also recognizes Mojeño-Trinitario, Mojeño-Ignaciano, More, Moseten, Movima, Pacawara, Puquina, Quechua, Siriono, Tacana, Tapiete, Toromona, Uru-Chipaya, Weenhayek, Yaminawa, Yuki, Yuracare and Zamuco.
According to official statistics, Bolivia has the largest indigenous population in Latin America (62.2 percent, followed by Guatemala, Peru and Mexico).
France, Italy pay tribute to Da Vinci
After months of tensions between the governments of France and Italy, Presidents Emmanuel Macron and Sergio Mattarella joined Thursday to pay tribute to the great Renaissance master Leonardo Da Vinci.
On the 500th anniversary of his death, the two Heads of State moved to the town of Amboise, in the central valley of the Loire River, where Da Vinci had spent the last three years of his life.
The Italian genius was deemed as the Renaissance man archetype because of his incursion in many fields of knowledge and creation – painting, architecture, engineering, and design, among others. He arrived in Gallic lands at the invitation of King Francis I and here he died on May 2nd, 1519.
Although he left a prolific legacy that ranges from philosophical works to incredible engineering designs for his time, in the world he is known mainly for his painting The Giocconda, or The Mona Lisa, which today is exhibited in the Parisian Louvre Museum.