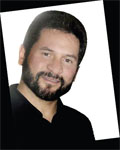 [Author]FROM THE EDITOR:
Dear readers:[/Author]
The following article, written by William N. Grigg, with Pro Liberate, is about what is the police and how and when it was created. A so important organization in our daily lives I find the police military force so intriguing, of why they can have so much power and kill us when 'in their line of duty,' they do, and why most of the time they get away with it.
I found the following article online, and after I finished reading it, I thought that I should share it with my readers. El Reportero is known for publishing controversial articles, and that is because I believe, as alternative and independent media, that we should bring to you what the mainstream media fails to cover or mention. FIRST PART OF A SERIES OF 3.
Law enforcement is a "product" we are forced to buy
by William N. Grigg
Pro Libertate
Someone said, "the police are worthless. I don't know what we're paying them for."
That familiar, despairing lament was voiced by a friend here in Payette after his family had lost $20,000 worth of property a burglary. The crime was solved before the police intervened: Some of the pilfered property was still in possession of the suspects, who admitted that it didn't belong to them. Working on their own initiative, my friend and his adult daughter — the primary victim — tracked down more of the stolen goods at local yard sales and garage sales.
A phone call to the Payette PD led to a visit by an officer who was courteous, professional, and who provided no practical help of any kind. He did arrest one suspect, a mentally deficient man who readily admitted to the officer that he had taken the property because an unspecified "they" had told him it was "all right" to do so.
Neither the responding officer, nor the colleague who took over the case when the first officer went on vacation, expended any effort to identify who "they" were, or to press charges against the accomplices. The case was closed with the arrest of a solitary man — a registered sex offender — who "became somewhat upset [because] he was the only one who was going to be in trouble for the thefts that occurred, because he was honest," as an investigative report summarized.
"The police wouldn't bother to fingerprint my stolen property," Elizabeth Puckett, the owner of the property, recounted to me. "When I asked why, the officer said, `Well, we're not CSI.'" It shouldn't be assumed that the Payette PD is consistently insouciant about the collection of forensic evidence. A few years ago, Puckett recalls, she received a visit from the Animal Control officer (an official with whom I've had some experience) after the department received a report that "we had a dog that looked like a pit bull."
A county ordinance enacted several years ago during a spasm of civic alarm forbids residents to "own, possess, keep, exercise control over, maintain, harbor, transport, buy or sell" pit bulls or "dangerous dogs" displaying pit bull characteristics. Those who owned such dogs prior to enactment of the ban were required to register them with the police (who were exempt from the ordinance, of course), "keep $1 million liability insurance, have a microchip ID … implanted in the dog, and pay an annual pit bull license fee." Dogs owned by people not in compliance with the edict "are subject to impoundment and destruction."
"The officer told us that if we were going to keep it we would have to have a blood test," Elizabeth recalled. "So I would have had to pay $100 for a blood test, and still could lose the dog if it displayed the wrong `characteristics.' So I just let the dog go."
The same Payette Police Department that couldn't help Elizabeth recover her stolen property was diligent intaking her property, even though she had done no injury to anybody else. This is because the Payette PD, like every other agency of its kind, is involved in law enforcement, rather than the protection of persons and property. It defines its role in terms of what its officers can do to people, rather than what they are required to do for people.
No, Police Don't Work for You
When a disgusted citizen tells an abusive police officer that he pays the officer's salary, the victim is committing a category error. Those of us who constitute the productive sector don't pay the police; they are paid by the people who plunder our property at gunpoint. Once it is understood that police employed by the people who commit aggression against our property, we shouldn't be surprised that police are of practically no value in terms of protecting property against criminal aggression. Police are properly seen as retail-level distributors of violence on behalf of the coercion cartel.
Law enforcement is a "product" we are forced to buy, and severely punished — through summary application of torture, or even by death — if we refuse. Since law enforcement operates as a monopoly, rather than through the market, there is no legitimate pricing mechanism to guide rational allocation of resources, and no way to measure "customer" satisfaction — although using the term "customer" in this context is a bit like using the term "girlfriend" to describe a rape victim.
Indeed, the institutional response of law enforcement to public dissatisfaction is to expand and escalate the behavior that inspired the discontent, and treat persistent criticism as evidence of criminal intent. Witness recent developments in Albuquerque, where outrage over serial police homicides — including the death squad-style murder last March of James Boyd, an unarmed homeless man — generated a substantial organized protest movement.
After infuriated protesters took control of a city council meeting to place the defiant APD Chief Gorden Eden "on trial," the city government's reaction was not to cashier the official who had instigated the outrage, but rather to impose new restrictions on citizen participation in city council meetings.
When protesters held a subsequent public "mock trial" of Chief Eden at a peaceful public demonstration, the gathering was infiltrated by a several undercover police officers, including a detective who had shot a 20-year-old in the stomach during a drug sting in 2010. As public frustration and discontent continue to rise in Albuquerque, the APD has responded to the growing dissatisfaction of its "clientele" by spending $350,000 to purchase 350 AR-15 rifles – the same type that were used to slaughter Boyd in the foothills outside the city just a few weeks earlier.
The Albuquerque Police Department, like dozens of others nation-wide, has displayed what the Justice Department calls a "pattern and practice" of excessive force. If it were a private corporation, it would be the target of lawsuits and, most likely, criminal prosecution. Unlike a private entity, however, a police department is protected by the fiction of "sovereign immunity," and its employees are shielded from personal accountability through "qualified immunity."
While exceptionally corrupt police departments are occasionally disbanded, their "markets" are quickly captured by other agencies that will provide the same "service." Individual police officers who distinguish themselves through abusive and criminal behavior — which, given the competition, is a significant accomplishment — sometimes find themselves briefly unemployed. However, they often become "gypsy cops" and find employment elsewhere as state-licensed purveyors of violence.