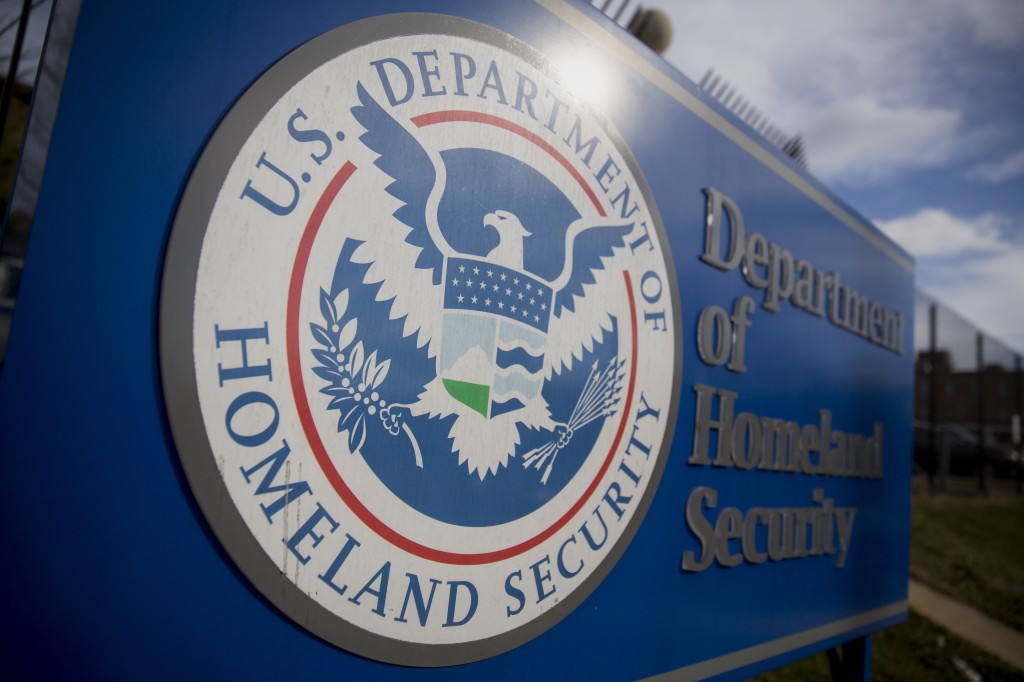 If letters written by Lee Francis Cissna, the president's nominee to head U.S. Citizenship and Immigration Services, are any guide, he's poised to dismantle Obama-era policies like a humanitarian program for Central American children
by Marcelo Rochabrun
Lee Francis Cissna, President Trump's nominee to head the federal agency that handles applications for visas, refugee status and citizenship, has put little on the public record in his 20 years as a lawyer, government employee, diplomat and Capitol Hill aide.
But it turns out he has left many clues about how he could reverse Obama-era policies if he becomes director of U.S. Citizenship and Immigration Services, a non-enforcement arm of the Department of Homeland Security.
On Wednesday, May 24, Cissna, 50, who has worked on immigration policy at Homeland Security for much of his career, is scheduled to appear at a confirmation hearing chaired by Senate Judiciary Committee Chairman Charles Grassley. From 2015 until earlier this year, Cissna worked for Grassley on immigration issues, having been detailed to his staff by Homeland Security. During that time, he remained on the agency's payroll.
While there, he drafted dozens of letters under the senator's name to Homeland Security officials, helping Grassley, an Iowa Republican, to intensify his oversight of immigration and creating a blueprint for dismantling President Obama's initiatives, according to a dozen current and former agency and congressional staff members.
ProPublica reviewed more than 60 of the letters sent by Grassley during the time Cissna worked in his office. Among the policies they criticized were:
• An emergency program for Central American children to reunite with parents in the U.S. The system "unquestionably circumvents the refugee program established by Congress," according to a November 2015 letter.
• The system for granting asylum to people claiming persecution in their home countries. A November 2016 letter claimed thousands of immigrants were "amassing" in Mexican border cities with the intention of "asserting dubious claims of asylum, which will practically guarantee their entry."
• Giving so-called "Dreamers" 2014 undocumented immigrants brought to the U.S. as children 2014 the chance to obtain travel documents on top of work permits. This program would "open the door to undocumented immigrants to gain U.S. citizenship," a March 2016 letter said.
• A program allowing undocumented immigrants who are victims of crime to stay in the U.S. even if there are no visa slots available. A December 2016 letter said the policy is "being exploited by those wishing to defraud the system and avoid deportation."
Many of the Obama-era humanitarian immigration programs were created through executive action and thus can be easily overturned. Trump has already issued several executive orders on immigration intended to restrict the leeway of immigration officers to admit people into the U.S. Many of the details of these policy changes, as well as how they will be carried out by the 19,000 USCIS employees, will fall to Cissna if he's confirmed.
And Cissna would help cement Grassley's influence at the agency. Another of the senator's former aides was recently named to a senior position: Kathy Nuebel Kovarik, now chief of the USCIS Office of Policy and Strategy.
The Grassley letters written during Cissna's tenure "exhibit an overall anti-immigrant view," said Stephen Yale-Loehr, a professor of immigration law at Cornell who reviewed them at ProPublica's request. "They seem to think that immigrants are only causing harm to the United States as opposed to giving it a more nuanced view of both benefits and the potential dangers of immigration."
Cissna did not respond to requests for comment. Taylor Foy, a spokesman for the Judiciary Committee, said Cissna had produced "initial drafts" of some oversight letters, adding that "all of this work was subject to a review and approval process by permanent committee staff and it may not reflect Cissna's own policy preferences."
Foy added it was "absurd" to suggest that it's being unfair to immigrants to perform congressional oversight aimed at preventing fraud. "How is working to ensure that sponsors of unaccompanied minors are appropriately vetted, addressing policies that allow for exploitation of foreign labor, or improving the integrity of our lawful immigration system anti-immigrant?" he asked.
 
'Almost Derogatory'
Cissna, who graduated from the Massachusetts Institute of Technology and Georgetown Law School, is well-versed in the details of immigration. He served as an attorney at USCIS, as well as in private practice, and as immigration policy director at Homeland Security. He also worked for the State Department in Sweden and Haiti, according to the White House.
The job of USCIS director requires "a minimum of 5 years of management experience" under the law that created the Department of Homeland Security and its sub-agencies in 2002. Several former agency officials questioned whether Cissna had any managerial experience, saying he has focused mostly on the policy minutiae of employment visa programs. In announcing Cissna's nomination, the White House stated that at Homeland Security he "develops and coordinates policy with particular emphasis on temporary worker, immigrant, and other immigration benefits programs."
 Dealing with 'Parole'
The new USCIS director will help decide how to manage Obama programs expanded under an authority in immigration law known as "parole." It allows the executive branch, on a case-by-case basis, to admit foreigners who don't fall under visa categories created by Congress if there's a humanitarian or public interest reason.
"Parole was always meant as an exception that was to be used sparingly," said Jessica Vaughan of the Center for Immigration Studies, which has been critical of the Obama administration's policies.
A November 2015 letter from Grassley said, "with each parole program implemented by this Administration, further damage is caused to the Constitutional authority of the United States Congress."
One parole program Grassley criticized admits children from Guatemala, Honduras and El Salvador who have parents in the U.S., aiming to discourage them from going through Mexico to cross the border illegally. According to USCIS, 1,500 children have been granted travel documents through the program, but advocates say the program has been on hiatus since shortly after Trump took office, with no official explanation.
Nina Zelic, director for refugee services at the Lutheran Immigration and Refugee Service, said that because so few children from the region have been granted the more stringent status of refugee in recent years, "parole offers a life-saving alternative. It's a recognition of the humanitarian crisis in Latin America." (This article was cut to fit space).