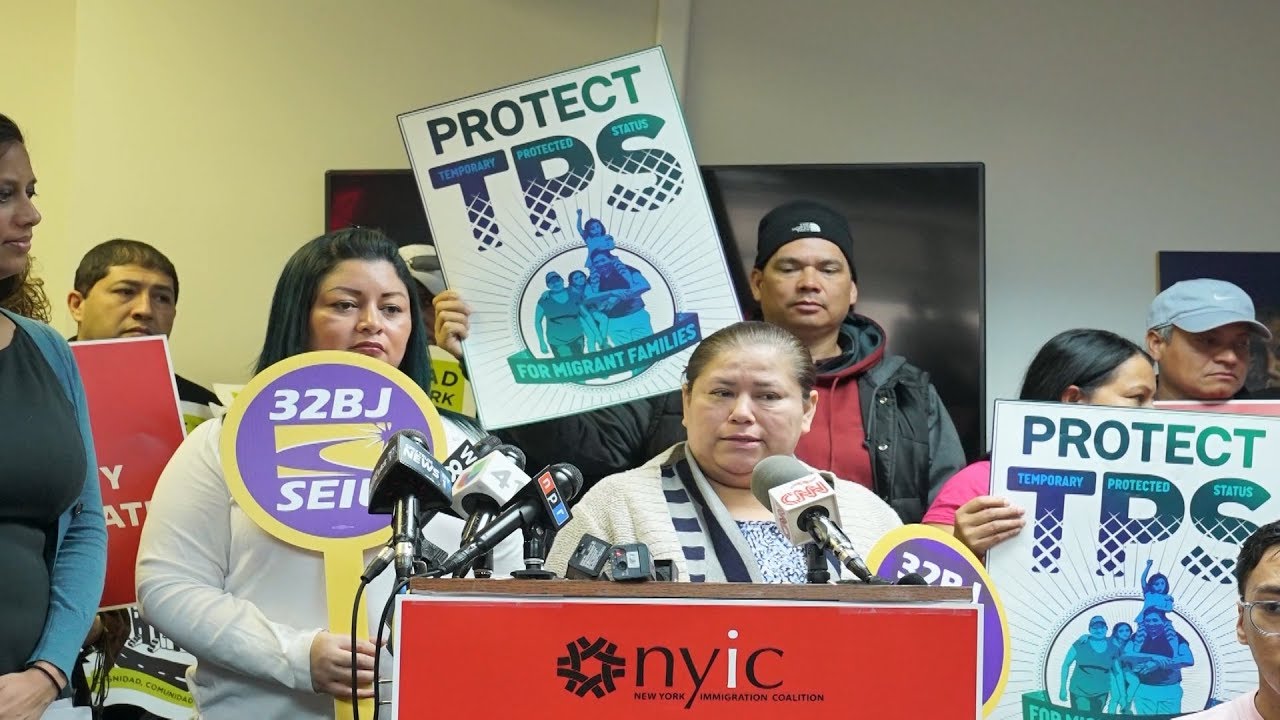 by the El Reportero's wire services
Assemblymember Wendy Carrillo (D-Los Angeles) presented House Resolution (HR) 69 in the Assembly Committee on Judiciary on Tuesday, Feb. 12. The measure, presented on the eve of an Assembly Delegation mission to El Salvador co-led by Carrillo, calls for the President to reverse his decision to terminate the Temporary Protected Status (TPS) designation for El Salvador and urges him to work with Congress to find a legislative solution to establish permanent legal resident status for Salvadorans who were granted TPS.HR 69 passed the Assembly Judiciary Committee on a 7 to 0 vote.
"As an immigrant from El Salvador, it's my duty to shine light on President Trump's misguided decision to end TPS," said Assemblymember Carrillo. "HR 69 builds upon California's commitment to protect our communities and the hardworking people in them. Our state is home to 49,000 Salvadorans and in just 18 months they could face removal from the U.S. and the inevitable split of thousands of families at a tragic human cost. I will continue fighting for solutions to find routes to permanent residency for Salvadorans."
Forty nine thousand Salvadorans protected by TPS call California home. They participate in the labor force at a rate of 88 percent and 25 percent of them pay mortgages. The leading industries they work in are construction, restaurants, landscaping services, child day care services, and grocery stores. TPS beneficiaries contribute about $3.1 billion in gross domestic product to the United States and their removal will only serve to hurt our economy.
"The termination of TPS is devastating for the nearly 50,000 Salvadorans who have lived and worked in California for two decades, raising citizen children and contributing to our state's prosperity," said Martha Arevalo, Executive Director of the Central American Resource Center."HR 69 sends a powerful message from California that the Trump Administration's decision is not based on conditions in El Salvador, where underdevelopment and violence persist. Once again, California legislators take the lead by standing with immigrant families."
Tomorrow, Assemblymember Carrillo and Speaker Anthony Rendon will lead an Assembly delegation to El Salvador to promote sustained ties with the country, particularly in light of the federal administration's attempts to disengage. HR 69 exemplifies California's commitment to its Salvadoran residents and to El Salvador with which California shares deep historical and cultural bonds.
HR 69 now heads to the Assembly Floor for consideration.
 
More than 30 million mexicans working in the informal economy
More than 30 million Mexicans are working in the informal economy, representing 57 percent of the working population, according to a report spread today by the National Institute of Statistics and Geography (Inegi).
The Institute reported that in the fourth quarter of 2017, some 30.2 million people held informal jobs in Mexico, a 1.1 per cent increase with regard to the period of 2016.
The Inegi informed in its National Survey of Occupation and Employment that 1.8 million Mexicans are unemployed, which means 3.3 percent of the economically active population, lower than 3.5 percent registered in the same quaerterly of 2016.
The Mexican states with the greatest unemployment rate were: Tabasco (6.9 percent); Mexico City (4.8 percent); Queretaro (4.6); South Baja California (4.3 percent); Tamaulipas (4.3), State of Mexico and Coahuila (4.1 percent).
Electric power service restored in Puerto Rico
The Electric Power Authority (EPA) restored the service today, after large part of Puerto Rico was left in the dark as a result of an explosion at the Monacillos substation in San Juan.
The explosion brought out the San Juan plant and the Palo Seco thermoelectric plant in Toa Baja (north), which triggered the collapse of the weak Puerto Rican system, which was destroyed on September 20 last year by hurricane María, so that one third of the 1.6 million subscribers are without electricity.
Both plants resumed their operations at dawn on Monday, after leaving functions on Sunday night, which left several municipalities in the metropolitan area of ​​San Juan in the dark, as well as the northern fringe from the capital to Arecibo.