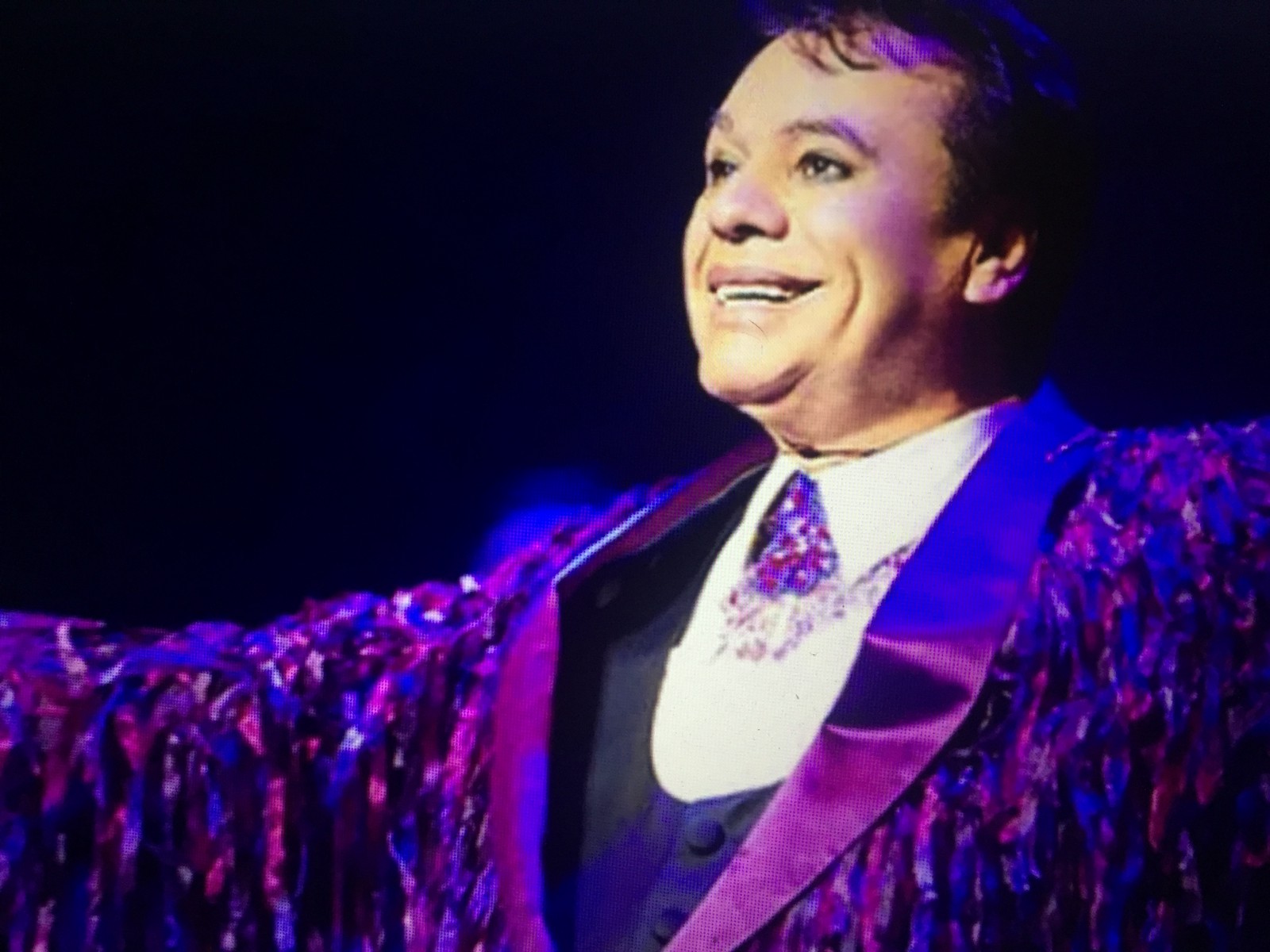 Compiled by the El Reportero's staff
Tribute to Juan Gabriell with Carlos Daniels in "Todo y Mi Tristeza Tour" accompanied by the Full Mariachi Band on Friday, March 1, at 8 p.m., at Club Roccapulco, 3140 Mission St, San Francisco. Tickets starting at $ 27.50.
SF art exhibition by Antony Holdsworth and Beryl Landau
Anthony Holdsworth features the start of a new series entitled "Day and Night in the Mission". Using a LED lamp attached to his easel, he documents locations as they transition into night.
The Mission District opens a window on Latin America while simultaneously enriching the culture of San Francisco. He works on site to channel the unique energy of this community and also to bear witness to the changes that are being forced on it by gentrification.
The exhibition includes works El Farolito by Day and Night, by Anthony Holdsworth, oil/panel, and Rise and Shine, by Beryl Landau.
Beryl Landau calls her work "symbolic landscape". The acrylic paintings in this show depict geographical locations but evoke inner feelings. Each image draws the viewer into a particular space and mood. Landau's clear colors range from high contrasts to subtle gradations.
Images of changing San Francisco are prevalent in her recent work. The paintings often convey the juxtaposition of nature and the modern world.
Alley Cat Gallery, 3036 24th Street, San Francisco. Exhibition from March 2 to 31
Reception: March 2, 7 to 9 p.m.
Abel Sánchez & the Song For Cesar Allstar Revue, introducing The Paper Thin Band
Founded in 2017, The Paper Thin Band plays a wide variety of fun, dancable music with a good dose of classic rock and soul.
Whether you enjoy quality orignal music or cover tunes, The Paper Thin Band delivers a great show and fun for all!
Inspired by rhythm guitar and songwriter Rubin Morales, Paper Thin is a classic hits variety band with a carefully crafted and always evolving song list.
Paper Thin runs tunes from Tower of Power, Tom Petty, Rare Earth, Wild Cherry and James Brown just to name a few.
San Francisco native Al Sánchez brings his own style of Latin Rock inspiration to the tenor Sax. Roland Morales adds an aura of arena-rock to soaring guitar riffs.
An event you can't miss, on Saturday, March 2. Advance: $20/ Door: $25
Doors open 7 p.m. Show a 8 p.m. At Club Fox- 2209 Broadway, Redwood City. Call 415-285-7719 or write DrBGMalo@aol.com.
California Hispanic Business Policy Summit
Join the California Hispanic Chambers of Commerce in Sacramento, California for the California Hispanic Business Policy Summit. This annual summit is the premier legislative conference for California's small businesses and the Hispanic community to learn and engage in the key issues impacting the growth of California's economy. Meet the policymakers, community leaders, and subject matter experts who are working to provide solutions.
During the Summit, we will use our collective voice to advance legislative issues for the small business community. Participants will take part in issue briefings and engage with members of the legislature and Sacramento insiders, while gaining in – person perspectives in the legislative process. Registrants will have the opportunity to meet with their local elected officials in their state offices, as well as, legislative leaders at the Legislative Reception.
Program at 10:00 a.m. The Citizen Hotel, doors open at 11 a.m. Lunch is served at 12:15 p.m. – 3:15 p.m.
Annual Hispanic Small Business Luncheon, at the State Capitol, from 3:30 p.m. – 5:30 p.m.
Legislative Appointments at the State Capitol, participants attend advocacy meetings with Legislators. From 6 p.m. – 8 p.m. – Leland Stanford Mansion
Annual Hispanic Appointees' Reception
Celebration of California's Hispanic Appointees
On Wednesday, March 13, at The Citizen Hotel, 926 J St, Sacramento, CA
Greening Economic Summit
This year's Economic Summit happens with an exciting, fully revamped program.
From our redesigned, interactive Equity Lab to an array of exciting racial justice panels to a fireside chat with an internationally renowned headliner to be announced shortly, you don't want to miss your chance to attend the Bay Area's largest racial equity conference. On April 26, 2019, The Greenlining Institute, 360 14th Street, 2nd Floor, Oakland,