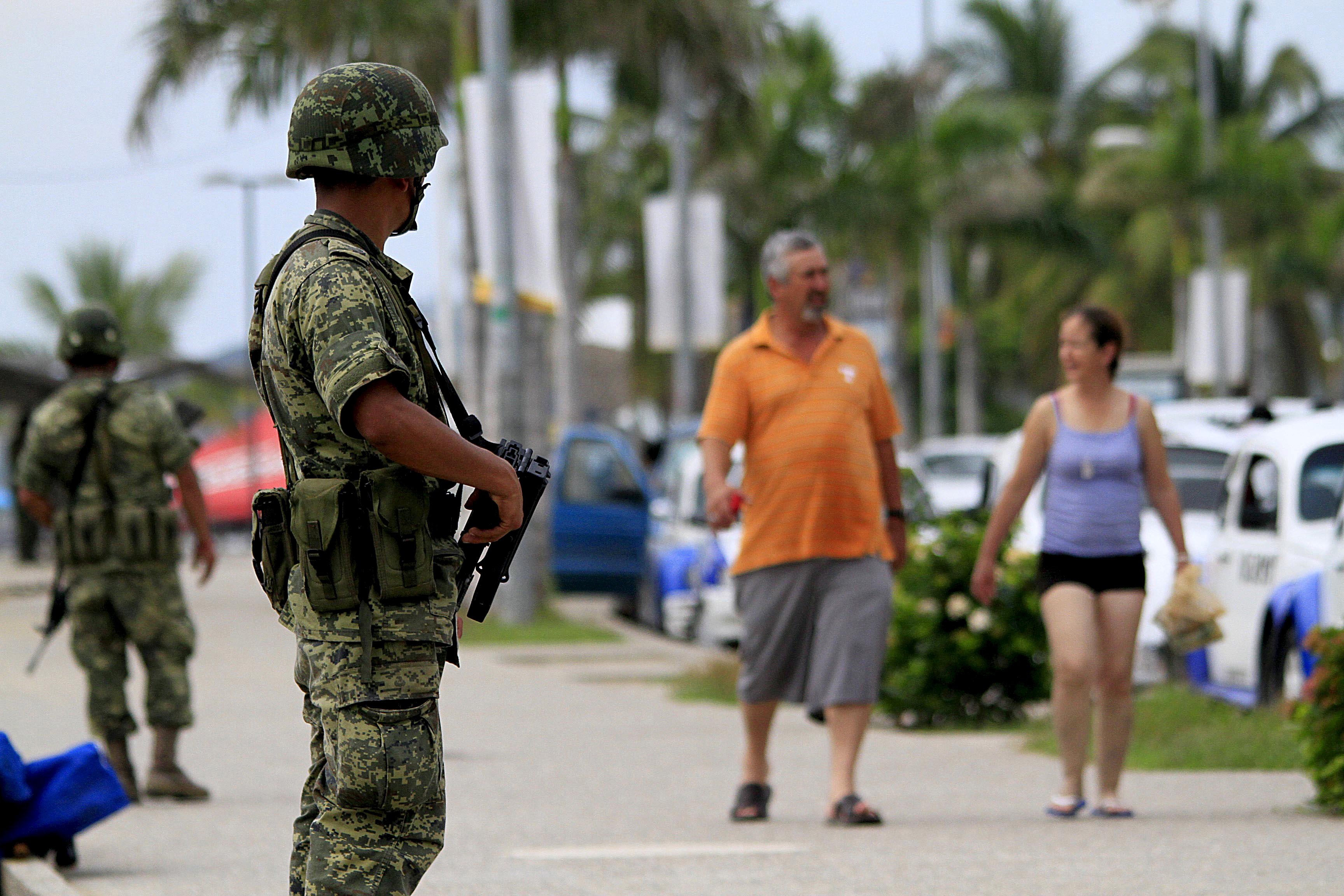 by the El Reportero's wire services
The operation Summer 2016 includes deployment today in Mexico of thousands of police and security agents to watch the sites with more influx of vacationers, as well as federal roads and highways.
The Federal Police said 8,500 agents and more than 4,000 vehicles had been deployed, including patrols, motorcycles, ambulances, armored units and helicopters.
Different authorities are participating in this operation, such as the Secretariats of Government, Tourism, Treasury and Communications, as well as local authorities to guarantee security, guidance and assistance to the national and foreign passers-by.
With such purposes, the police presence was reinforced in federal roads, airports, borders, maritime ports, tourist centers and central bus stations.
Institutional operations are also currently carried out, as the operation Belt, to guarantee the use of seat belt by drivers and passengers; Carousel, to foster respect for speed limits and Radar, which allows to detect vehicles that exceed the speed limits.
Mexican cartels in partnership to cultivate poppies
Several Mexican drug cartels have created partnerships in order to be present in and have control of areas of poppy production and the transfer of opium gum in Michoacán and Guerrero, according to security sources.
Officials at the Office of National Security and the Federal Police told the newspaper La Jornada that this partnership has led to a rise in the price of the heroin base product and an increase in violence in these territories.
According to sources, the 'Jalisco Nueva Generación' cartel, along with groups from 'Caballeros Templarios' (Knight Templars) and 'Guerreros Unidos' (United Warriors) are involved in these illegal operations.
According to the civil organization Semáforo Delictivo ("Criminal Stoplight"), violence increases each month in Guerrero, with 76 murders linked to organized crime in January, and 146 in May.
The year in Michoacan began with 70 executions; in May they had totaled 96.
Maras gangs presence in Panama ruled out
The head of the investigation by the Honduran National Anti-extortion Force, Fausto Daniel Rodríguez, ruled out the presence in Panama today of Maras and Salvatruchas gangs, based in Guatemala and El Salvador.
As a guest of the National Lawyers' College as part of a workshop against violence and the risks for Panama of the strategic evolution of those gangs, the official said that the threat that they reach Panama would always exist, but now, they were not operating in his country.
He explained that the aforementioned groups constantly seek to expand and they are present in Spain and Italy, and said the work by the Government authorities was good, regarding prevention to avoid that they reach Panamanian territory.
There are gangs in Panama that commit crimes, but not at the levels of those that operate in the countries of the so-called north triangle. Those operating here have the weapons used by Maras, which have penetrated the security and administrative authorities, he said.
In Rodríguez' opinion, Nicaragua has played an essential role in avoiding contacts between the gangs that operate in Panama and Maras, because it has a strong intelligence service.