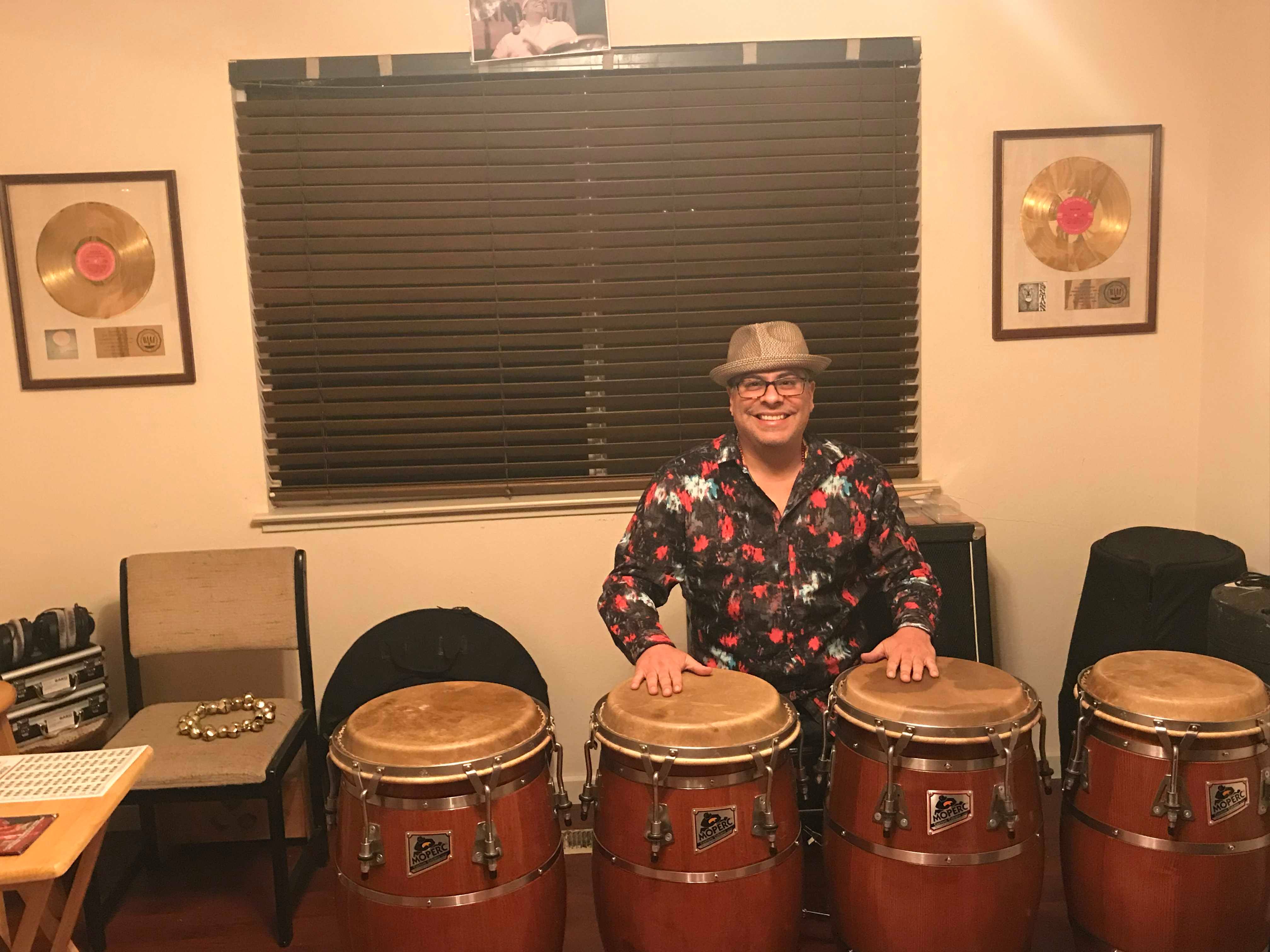 by the El Reportero's news services
Cuban bassist Marcus Lopez's Cuartet Casique, will be presenting music from Cuba and Puerto Rico, and rumba flamenca. At Café Revolution, at 22nd and Bartlett streets, Dec. 14, from 6 to 8 p.m. Spread the word!
And the great Adrian Areas is back with his Jazz Ensemble
Adrian Aréas, the son of great Santana Band co-funder, Chepito Aréas, is back to the delight of his audience with his Adrian Areas Latin Jazz Ensemble. At the Art House Gallery & Cultural Center, 2905 Shattuck Ave., Berkeley, California. Friday, Dec. 15, at the Art House Gallery & Cultural Center, 2905 Shuttuck Ave, Berkeley.
Free Salsa for the Holiday Season
We want to wish you a great Holiday Season, and invite you to come and dance and celebrate the end of 2017 and the beginning of a New Year filled with new possibilities and prosperity for all.
Friday December 15th, LaTiDo 5tet at Cascal Restaurant, 400 Castro St. Mountain View, California. Band: 9 p.m. to 12 a.m.
No Cover. All Ages. Info and reservations call 650-940-9500.
Major exhibition of artifacts from the Ancient City of Teotihuacan
The Fine Arts Museums of San Francisco (FAMSF) are pleased to premiere Teotihuacan: City of Water, City of Fire, the first major U.S. exhibition on Teotihuacan in over twenty years. The ancient metropolis of Teotihuacan is one of the largest and most important archaeological sites in the world, and the most-visited archaeological site in Mexico.
At its peak in 400 CE, Teotihuacan was the cultural, political, economic, and religious center of Mesoamerica and inhabited by a multiethnic population of more than 100,000 people. This historic exhibition will feature more than 200 artifacts and artworks from the site and is a rare opportunity to view objects drawn from major collections in Mexico, some recently excavated – many on view in the U.S. for the first time – together in one spectacular exhibition.
Now through Feb. 11, 2018, at the, at the de Young Museum, SF.
Holiday Party w/ Tortilla Soup & Hip Spanic Allstars
Do not miss the Old School New Year's Eve Party 2018 featuring Tierra, with Tortilla Soup, Cisco Kid, and special guest Tony Lindsey, former Santana main vocalist.
On Sunday, Dec 31. Cover charge $60-$800. Doors open at 7 p.m., show starts at 8 p.m. At the Holiday Inn, San Jose – 1350 N. First Street, San Jose CA
Special Hotel rates when you ask for Tortilla Soup as 408-453-6200. Call by Tortilla Soup Music Inc 408-828-3229 for more information.