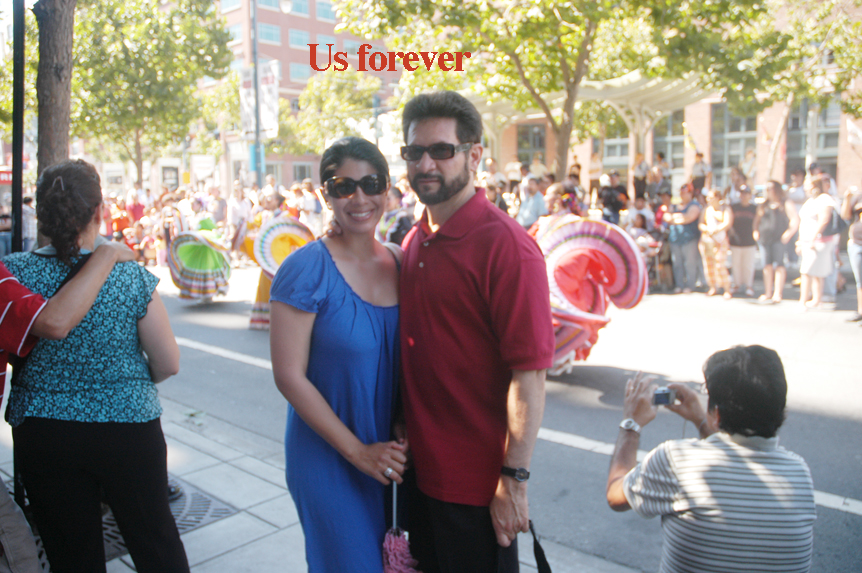 They are things in life
By Marvin Ramírez
First person
When we have them, we do not think, and we think when they left.
I just happened to find this picture of a past of my life. The lady is Lisa Gutiérrez.
This photo was taken on September 10, 2008 during the homage at the San Francisco Stadium to Puerto Rican Orlando Cepeda, the star of the San Francisco Giants baseball, one of the most significant baseball events in the history of baseball. SF.
I rarely share anecdotes of my life, but occasionally I do when I feel the nostalgia that I get when I find a photo of the past.
That day I invited her to this event, as I used to do when they invited me to cover an event of importance. We saw pay tribute to the greats of baseball. I invited her after the ceremony to the restaurant in front of the stadium, and that's when I asked her to marry me. She was about to leave for several years to study at the University of Santa Barbara, California, to obtain her Ph.D. in clinical psychology.
When I met her during an event at the Centro del Pueblo in the Mission, I saw her pass quickly through a corridor, and it caught my attention. I looked for a way to follow her without her seeing me … and I saw her talking to other people. I then approached her.
Our eyes met, and I told her (all in English):
"Hi, and who are you?"
She extended her hand and told me with similar enthusiasm:
"Hello, I'm Lisa Gutierrez, and you"?
"I'm Marvin Ramírez, nice to meet you," I said, "what are you doing here?"
She told me that she was the Director of a children and youth program.
And I told him that I was the editor of El Reportero, a bilingual newspaper. And so began a conversation that lasted several years.
In an interview I did on her that day about her job as a program director, she said her goal was to get her PhD. in psychology. I thought that she had very big dreams, and I did not say any more about it again.
It was a great pride to go out with her, but even so I did not show special interest to have a deep relationship, because I recognize that I was also and I have been shy when someone really likes me – and that was always my problem: I never had the courage to express my inner feelings when I liked a woman. And then they married, and they invited me to their weddings. And I went, pretending that it did not hurt, and yes, it hurt me and it angered me to have lost her. But they filled me with illusions pretending that Iwas one who was getting married – some day.
Time passed. We continued dating. She participated every year in the parade of SF Carnival elegantly dressed as a samba dancer, which revealed her unparalleled figure. – and I took pictures of her. A woman of great beauty and talent – and prestige within the San Francisco community. But I still never declared my love to her. I would have wished that she had guided me to it.
Later I learned that she had a Chinese boyfriend, but even so she never told me no when I invited her to go out.
That day in the stadium restaurant, she told me that she was getting married … She left me speechless and told her no, don't do it, marry me instead…She said: "I can not, Marvin," and she showed me the ring of commitment … I looked at her, I saw her face and I begged her to give me the opportunity. I even reminded her that she was going to break with the lineage of our Hispanic race if she married a Chinese man. But it did not work. She told me: "I know Marvin, but I've already committed myself and I can not do that …"
Time flew.
"I have to go," she said, and I took her home.
Lisa was always a woman of firm character, and she was not going to break her commitment.
She is now Director of Clinical Programs. She is responsible for administering a multidisciplinary team in the treatment of children / youth, referred by pediatricians at the Bayview Child Health Center of SF who exhibit signs and symptoms of toxic stress related to exposure to the adversity of early life.
A child was born from her marriage.
Wow! This photo did bring me many memories!