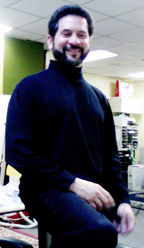 FROM THE EDITOR:
I found this interesting article that addresses some parts of the history that we never saw in the past or see in present history books. Due to its length, El Reportero will publish it in parts every week. Hope you enjoy it and helps you to expand your perspective in the history of out political world.  It is also the story of why we pay income tax and to whom — MR. PART 2 of a series
by Before It's News
http://humansarefree.com/2014/09/the-top-of-pyramid-rothschilds-british.html
The Crown views our participation in these contracts of commercial equity as being voluntary and that any gain accrued is taxable, as the gain wouldn't have been possible were in not for the Crown.
They view the system of interstate banks as their own property. Any profit or gain experienced by anyone with a bank account (or loan, mortgage or credit card) carries with it – as an operation of law – the identical same full force and effect as if the Crown had created the gain.
Bank accounts fall outside the umbrella of Fourth Amendment protection because a commercial contract is in effect and the Bill of Rights cannot be held to interfere with the execution of commercial contracts. The Crown also views bank account records as their own private property, pursuant to the bank contract that each of us signed and that none of us ever read.
The rare individual who actually reads the bank contract will find that they agreed to be bound by Title 26 and under section 7202 agreed not to disseminate any fraudulent tax advice.
This written contract with the Crown also acknowledges that bank notes are taxable instruments of commerce.
When we initially opened a bank account, another juristic personality was created. It is this personality (income and assets) that IRS agents are excising back to the Crown through taxation.
A lot of ink is being spilled currently over Social Security.
Possession of a Social Security Number is known in the Crown's lex as 'conclusive evidence' of our having accepted federal commercial benefits. This is another example of an equity relationship with the Crown.
Presenting one's Social Security Number to an employer seals our status as taxpayers, and gives rise to liability for a reciprocal quid pro quo payment of taxes to the Crown.
Through the Social Security Number we are accepting future retirement endowment benefits. Social Security is a strange animal. If you die, your spouse gets nothing, but rather, what would have gone to you is divided (forfeited) among other premium payers who haven't died yet.
But the Crown views failure to reciprocate in any of these equity attachments as an act of defilement and will proceed against us with all due prejudice.
For a person to escape the tentacles of the Crown octopus, a thoroughgoing study of American jurisprudence is required. One would have to be deemed a 'stranger to the public trust,' forfeit all enfranchisement benefits and close all bank accounts, among other things.
Citizenship would have to be made null and forfeit and the status of 'denizen' enacted. If there are any persons extant who have passed through this fire, I would certainly appreciate hearing from them.
The United States of America is a corporation, ruled by the British Crown and the Vatican
The USA is, and always has been, a huge corporation ruled from abroad. Its initial name was the Virginia Company and it is owned by the British Crown and the Vatican, who receive their yearly share of the profits.
The US presidents are appointed CEO's (they are not elected by us!), and their allegiance is to the "board of directors," not to the American citizens. We are seen as employees of the company and voting is designed as a distraction meant to offer us the illusion that we have a say in all this.