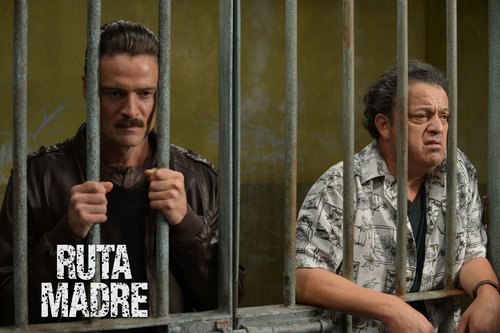 Compiled by the El Reportero's staff
This year SFLFF presents the film, Ruta Madre at Opening Night Film. A great film with love and music.
After his first love breaks his heart, a young American singer reluctantly leaves his home in San Diego, California and embarks on an epic road trip through Baja with his uncle in order to reconnect with his Mexican roots and find himself.
At the Opening Night Party, gather with other film lovers and filmmakers for an evening of music and culture. Music by Latin Soul Brothers (Wonway Posibul & Joe Quixx) and live painting by Danny Ayala.
Friday, Sept. 15 at 7 p.m. – 8:37 p.m., at the Alamo Drafthouse San Francisco, 2550 Mission St, San Francisco. Get tickets at: sfiff.gala-engine.com.
Two local actresses create a new production company
Two enterprising women are pleased to invite you to the grand opening of their company, "THE HOUSE Entertainment". The premier of the short films of ANADFE Productions, Vanessa (black cinema), and the Price of Life (color) will be presented, where both entrepreneur and actresses act.
In the Peruvian restaurant Furia Chalaca, at 310 Broadway, Oakland California, at 6 p.m. Free for the Red Carpet and Strip Cut with Luz Cabrera and Karla Carvajal.
Then comes the super reventon, enlivening with a night of Cumbia Sonidera, two master DJs console at 9 p.m. $10 cover. Bottle wine raffle and a tequila with your ticket entrance.
Art Exhibition MONTARlaBestia ("Riding the Beast") at UC Berkeley
MONTARlaBestia ("Riding the Beast"), art exhibition is on display at the Center for Latin American Studies (CLAS) at the University of California, Berkeley, 2334 Bowditch St., in Berkeley, CA. The exhibition is open to the public through September 29, Tuesdays through Fridays from 1 p.m.- 5 p.m., MONTARlaBestia/Riding the Beast will be part of a larger CLAS program in Fall 2017 focusing on important themes involving the U.S. and Mexico.  
 Presented by the Colectivo de Artistas Contra la Discriminación (Artist Collective Against Discrimination), MONTARlaBestia/Riding the Beast is a moving, visually stunning exhibition that uses art and poetry to describe "La Bestia" – a train that carries up to 500,000 Central American migrants each year on a dangerous journey across Mexico towards the hope of a new life in the U.S. Walls and deportations, often presented in a context of xenophobic rhetoric, have focused national and international attention on the southern border of the U.S. CLAS feels this is a critical moment to engage in dialogue with people from both sides of the border.
MONTARlaBestia/Riding the Beast is underwritten by Andrew M. Kluger, Chairman of the Board of Trustees of The Mexican Museum, in collaboration with the museum, Richard A. Levy, M.D., the Mexican Consulate General of San Francisco, and the Mexican Agency for International Development Cooperation.
Artists explore Italy
 Beryl Landau and Anthony Holdsworth have been traveling and painting in Italy for thirty years.
This exhibition features watercolors and small oil paintings created onsite from Lake Como and Venice in the north to Palermo and Catania in the south.
It also includes larger works created in their studios after their return from these journeys.  
From Sept. 14 – Oct. 13, at Istituto Italiano di Cultura
601 Van Ness Avenue, Opera Plaza. Opening Reception, Thurs., Sept.14, 6:30-8:30 p.m. Video Screening and Talk  on Thursday, Sept. 28, 6:30
The artists will screen a 38 minute video about their last journey from Sicily to Emilia-Romagna. Afterwards they will talk with the audience.