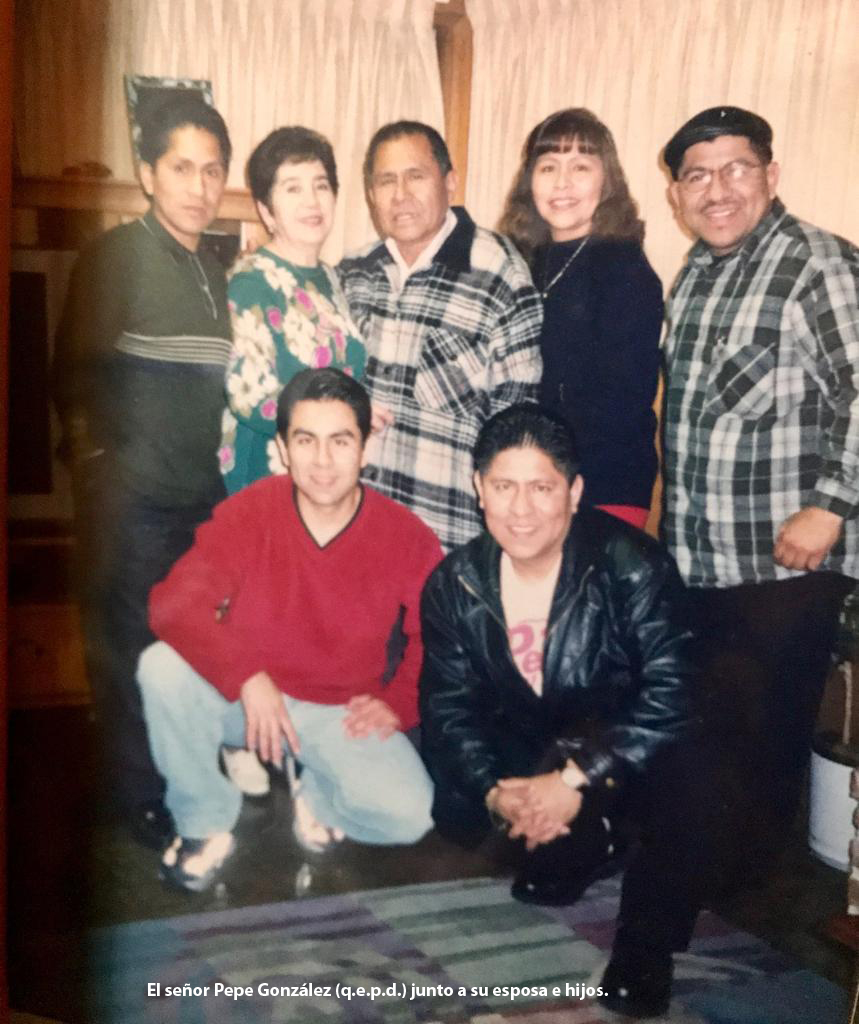 by Marvin Ramírez
Mr. José Gonzales, known as Don Pepe, and progenitor of the popular singer and orchestra leader who bears his name, died on July 14, 2017. He was 85 years old.
Born on July 4, 1932, Mr. Gonzalez, who delighted all those who heard him sing, will not only be remembered for his charismatic personality, but for his excellent voice, say those who knew him.
An amateur and bohemian singer, he was the star of family and friends events, who with his voice offered romantic serenades singing tangos, Javier Solís' boleros – and all the joy emanated without tobacco or alcohol.
"He loved to sing Las Rejas No Matan (by Javier Solís), the Peruvian waltz, and the Peruvian commoner," recalls his son Hugo.
Originally from Mollendo, Arequipa, in southern Peru, Mr. Gonzales arrived in the USA with his second wife, Dona Thelma Ames de Gonzales and his son Pepe (from his first marriage with Franca Chiscull) about 40 years ago, in search of the American dream for their new family.
And yes, they found it.
In 1979 he established his own company, Pepe's Auto Repair, located on South Van Ness Street in the San Francisco Mission District, where his son Pepé learned the art of mechanics.
And following the footsteps of his father, Pepe, along with two of his brothers would start the path of music with the formation of the musical group, Pepe and his Orchestra. Then he would create his own weekly television show, the Pepe Show.
In spite of the happiness that the success of his children caused him – two of them with Masters in Psychology and another as professor secondary education, and Pepe Jr. as a popular artist and TV director, the health of Mr. Gonzales, considered the patriarch Of the family, had a serious setback. In October of 2015 he suffered a cerebral stroke that paralyzed parts of the body and since then his health changed. And this past July 14, his body could no longer continue, giving his life to the Creator.
With his death is temporarily extinguished the sound of Pepe and his Orchestra at the next event of the celebration of Independence of Peru on July 29 at the Club Roccapulco, to give way to his mourning for the departure of the patriarch of the family. The official Independence of Peru is the 28 of this month.
He is survived by his wife of a lifetime, four brothers and four sisters; a daughter and four children: Silvia Gonzales, Pepe Gonzales Jr., Luis Gonzales, Hugo Gonzales and Tony Gonzales; and nine grandchildren.
His remains were buried in the city of Richmond, California on July 17.
The staff of the newspaper El Reportero and El ReporteroTV (elreporteroSF.com), and especially its publisher, Marvin Ramírez, extend their deepest condolences and join the pain of the Gonzales family in this tragic moment.
All Rights Reserved. The entire article is property of El Reportero, LLC, and no one is authorized to copy not even a line without permission of El Reportero, LLC.