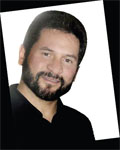 [Author]FROM THE EDITOR:
Much has been said about a so-called 'conspiracy theory' about the depopulation of the planet. In this article, Stephanie R. Pasco, follows the trails of statements – going back decades -made by world leaders confirming that in fact exists a plan to depopulate the planet Earth. You be the judge, readers. Due to the length of the article, El Reportero will publish in several parts, extending to several weeks. THIS IS PART 2 OF A SERIES.
by Stephanie R. Pasco[/Author]
It is my intention to give you clips from documents, many from the United Nations that prove there is a plan to depopulate this planet. I will also provide quotes from various people and organizations that further show this agenda is afoot. I pray the guidance of the Lord God Almighty will be with me in this pursuit to warn others of this dark plot against humanity.
Everything written in this paper is easily verifiable. It may take some time and effort, but I took great pains to make this paper as accurate as I possibly could.
The depopulation agenda is based on nature worship, or Gaia worship. In Genesis, God clearly told Adam and Eve, and then Noah and his family to go forth and multiply to fill the earth. Nowhere in the Bible does God rescind that clearly spoken commandment. Therefore man is attempting to supersede the command of the Lord God in heaven: The Creator! I ask you, who knows more about the state of the earth, the created, or the Creator?
The basis for the depopulation agenda is a standard all elitist's hold dear. This standard is called:
The Hegelian Dialectic:
Problem – Reaction-Solution
Jacques Cousteau, Population: Opposing Viewpoints:
"If we want our precarious endeavor to succeed, we must convince all human beings to participate in our adventure, and we must urgently find solutions to curb the population explosion that has a direct influence on the impoverishment of the less-favoured communities. Otherwise, generalized resentment will beget hatred, and the ugliest genocide imaginable, involving billions of people, will become unavoidable."
"Uncontrolled population growth and poverty must not be fought from inside, from Europe, from North America, or any nation or group of nations; it must be attacked from the outside – by international agencies helped in the formidable job by competent and totally non-governmental organizations."
Bertrand Russell, The Impact Of Science On Society 1953
"I do not pretend that birth control is the only way in which population can be kept from increasing… War… has hitherto been disappointing in this respect, but perhaps bacteriological war may prove more effective. If a Black Death could be spread throughout the world once in every generation survivors could procreate freely without making the world too full… The state of affairs might be somewhat unpleasant, but what of that? Really high-minded people are indifferent to happiness, especially other people's… There are three ways of securing a society that shall be stable as regards population. The first is that of birth control, the second that of infanticide or really destructive wars, and the third that of general misery except for a powerful minority…"
Henry Kissinger, 1978:
"U.S. policy toward the third world should be one of depopulation"
David Rockefeller, 2000:
"We are on the verge of a global transformation. All we need is the right major crisis and the nations will accept the New World Order."
David Rockefeller: Memoirs 2002 Founder of the CFR:
"We wield over American political and economical institutions. Some even believe we are part of a secret cabal working against the best interests of the United States, characterizing my family and me as 'internationalists' and of conspiring with others around the world to build a more integrated global political structure, one world, if you will. If that's the charge, I stand guilty, and I am proud of it."
David Rockefeller, Co-founder of the Trilateral Commission:
"We are grateful to The Washington Post, The New York Times, Time Magazine & other great publications whose directors have attended our meetings and respected their promise of discretion for almost 40 years. It would have been impossible for us to develop our plans for the world if we had been subject to the bright lights of publicity during those years. But, the world is now much more sophisticated and prepared to march towards a world government. Thomas Ferguson, the Latin American Case Officer for the State Department's Office of Population Affairs (OPA) (now the US State Dept. Office of Population Affairs, est. by Henry Kissinger in 1975): "There is a single theme behind all our work -we must reduce population levels," said Thomas Ferguson, the Latin American case officer for the State Department's Office of Population Affairs (OPA). "Either they [governments] do it our way, through nice clean methods or they will get the kind of mess that we have in El Salvador, or in Iran, or in Beirut. Population is a political problem. Once population is out of control it requires authoritarian government, even fascism, to reduce it. "The professionals," said Ferguson, "aren't interested in lowering population for humanitarian reasons. That sounds nice. We look at resources and environmental constraints. We look at our strategic needs, and we say that this country must lower its population -or else we will have trouble.
"So steps are taken. El Salvador is an example where our failure to lower population by simple means has created the basis for a national security crisis. The government of El Salvador failed to use our programs to lower their population. Now they get a civil war because of it…. There will be dislocation and food shortages. They still have too many people there." (1981)
Secretary of Defense William S. Cohen, April 28, 1997; Testimony before Congressional Committee:
"And advanced forms of biological warfare that can target specific genotypes may transform biological warfare from the realm of terror to a politically useful tool."
IT WILL CONTINUE NEXT WEEK WITH MORE STATEMENTS.