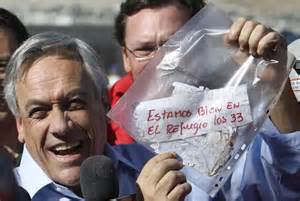 Compilted by the El Reportero's staff
October is here and everyone knows it's time to break out your dancing shoes for some Tricycle Music Fest fun.
Each week in October will feature a different performer, offering their brand of Kindie Rock!
Frances England will bring her Kindie Rock music to Parkside and Mission Bay Branches. From October sun on Friday, Oct. 9th at 4:30 p.m. at Mission Bay Branch. Then she will perform her toe tapping beats at the Parkside Branch on Saturday, Oct. 10 at 3:30 p.m.
Our third weekend of performances will be performed by none other than the Grammy and Emmy winning team of Lucky Díaz and the Family Jam Band. With their new featured album, Adelante!, they will be sure to get the crowd jumping, dancing and singing along. The Richmond Branch will be hosting them at outdoor family fun day on Friday, Oct. 16 at 3:30 p.m. On Saturday, Oct. 17 at 3 p.m., the band will be performing at Bernal Heights Branch.
Los Cenzontles (The Mockingbirds) Mexican roots, cross cultural, songs of conscience
Los Cenzontles, a group of musicians and dancers that digs deeply into their Mexican cultural roots to promote tradition, pride and cultural awareness. Through research, performance, media production and collaborations, the group has played a leading role in the roots revival in the U.S. and Mexico since 1989.
Los Cenzontles is a group of musicians and dancers that digs deeply into their Mexican cultural roots to promote tradition,pride and cultural awareness. Through research, performance, media production and collaborations, the group has played a leading role in the roots revival in the U.S. and Mexico since 1989.
The groupo performs rancheras, boleros and many varieties of Mexican son including those from the traditional mariachi of Jalisco, pirekuas of Indigenous Michoacán and son Jarocho of Veracruz, and composes new music in traditional and cross-cultural styles that promote socially conscious messages of cultural awareness. They have released 23 CDs, three full-length documentaries and hundreds of digital videos, and will perform songs from the new release.
On Saturday, Oct. 17, at the Freight & Salvage Coffeehouse, 2020 Addison Street, Berkeley, Doors open at 7 p.m., the Show starts at 8 p.m., $23 adv/$25 door