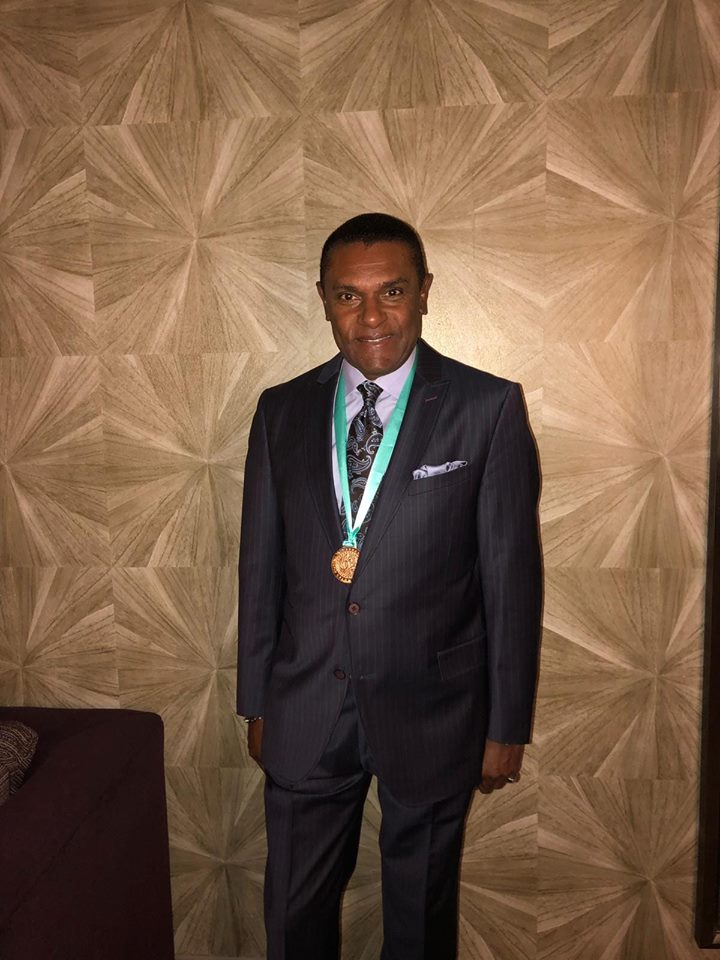 by the El Reportero's news services
The Latin GRAMMY Premiere™ ceremony will be held at the Mandalay Bay Events Center in Las Vegas on Nov. 15, during which thirty-nine out of the 49 categories will be awarded. Premiere, which is attended by more than 1,000 guests and is broadcast globally, is followed by the 19th Annual Latin GRAMMY Awards® live on Univision from the MGM Grand Garden Arena in Las Vegas. from 8-11 p.m. ET/PT (7 p.m. Central). Live streaming will begin at 4 p.m. ET/1 p.m. PT via LatinGrammy.com and Univision.com/LatinGRAMMY.
Two-time Latin GRAMMY® nominated singer-songwriter Debi Nova will host the ceremony. The Biggest Night in Latin Music® will kick off with performances by current nominees Santiago Barrionuevo, Yamandu Costa, Jerry Demara, Rozalén, José Alberto 'El Canario' with El Septeto Santiaguero.
The first Latin GRAMMY Awards of the day will be presented by current nominees Axel, Yamandu Costa, Aymée Nuviola, José Serebrier and Benjamín Walker, as well as by past Latin GRAMMY winner Claudia Brant and Lali Espόsito.
First annual short film contest for aspiring filmmakers
Cinestar Pictures of Zoe Saldana will participate in the panel of New Voices juries
Cine Sony, the main film channel for the US bicultural public, and the National Association of Latino Independent Producers (NALIP) today announced the launch of Voces Nuevas, their first short film competition for applicants to filmmakers from all over the United States.
Filmmakers who are 18 or older and live in the US they are invited to present short films of 2 to 20 minutes until January 31, 2019. Among the judges who will evaluate the presentations is the actress and co-founder of Cinestar Pictures Zoe Saldana; the co-founders of Cinestar Pictures Cisely and Mariel Saldana; the award-winning actor and producer Esai Morales; actress and activist Lisa Vidal and top-level creative executives from Sony Pictures Entertainment Worldwide Acquisitions and Screen Gems.
"Cinema Sony is delighted to partner with NALIP to provide a platform to showcase and defend the talent and creativity of emerging US filmmakers," said Jeff Meier, senior vice president and general manager of U.S. Networks, Sony Pictures Television.
"At Sony Cinema, we have a wide range of entertainment content, from comedies to action movies, which reflects the variety of interests of our Latino audience. With Voces Nuevas, we continue with that commitment to show the diversity of perspectives of future content creators who come from different backgrounds and experiences."
Voces Nuevas aims to discover and celebrate emerging film talent while providing a new resource for content development. Participants will compete for the opportunity to win $ 10,000 plus a plane ticket and accommodation for up to five nights in Los Angeles to have the chance to meet with Sony Pictures Television executives there. The contestant who wins will also receive a scholarship to NALIP Media Summit 2019.
"NALIP is an important advocate of Latinx inclusion, a crucial and vital element in entertainment and progressive media, NALIP is delighted to collaborate with Sony Cinema in the 'Voces Nuevas' short film competition. Latino filmmakers have the opportunity to show their films to a much wider audience, "said Ben López, executive director of NALIP.
"My sisters Cisely and Mariel, and I are delighted to be judges of the first annual Voces Nuevas movie contest," said Zoe Saldana. "Every opportunity to expand Hispanic voices and stories is a step forward in empowering a community that contributes significantly to the cultural energy of the United States."
Short films may be submitted to Voces Nuevas until January 31, 2019. Visit www.CineSonyVocesNuevas.com to see the rules of the contest and get more information on how to participate for free. Follow CineSony on social networks to receive the latest news from Voces Nuevas on Twitter, Instagram and Facebook.