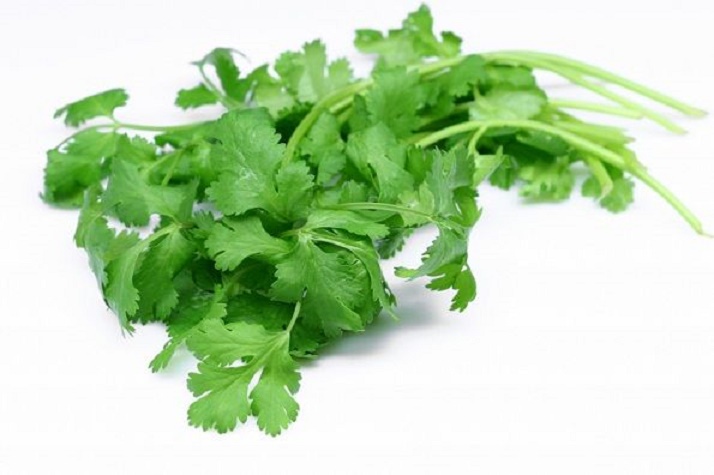 [Author]by First published by Global Healing Center[/Author]
If there is one herb with a fantastic flavor, it is cilantro. Nothing opens up the flavor in black bean tacos quite the same way. Cilantro isn't a recent addition to our lexicon and its uses extend well beyond culinary delight. Ancient Greece used cilantro essential oil as a component of perfume. During medieval times, the Romans used cilantro to mask the smell of rotten meat. Today, it's still used by naturopaths and has been the subject of many positive inquiries by formal research institutions.
Toxic metal cleansing
Cilantro is most often cited as being effective for toxic metal cleansing and rightfully so, this herb is a powerful, natural cleansing agent. The chemical compounds in cilantro bind to toxic metals and loosen them from the tissue. Many people suffering from mercury exposure report a reduction in the often-cited feeling of disorientation after consuming large and regular amounts of cilantro over an extended period. [1]
Other benefits of cilantro
Health benefits of cilantro leaves (coriander). Cilantro herb is very low in calories and contains no cholesterol. However, its deep-green leaves possess good amounts of antioxidants, essential oils, vitamins, and dietary fiber, which help reduce LDL or "bad cholesterol" while rising HDL or "good cholesterol" levels.
Its leaves and seeds contain many essential volatile oils such as borneol, linalool, cineole, cymene, terpineol, dipentene, phellandrene, pinene, and terpinolene.
The leaves and stem tips are also rich in numerous anti-oxidant polyphenolic flavonoids such as quercetin, kaempferol, rhamnetin, and epigenin.
The herb is a good source of minerals like potassium, calcium, manganese, iron, and magnesium. Potassium is an important component of cell and body fluids that helps control heart rate and blood pressure. Iron is essential for red blood cell production. Manganese is used by the body as a co-factor for the antioxidant enzyme, superoxide dismutase.
It is also rich in many vital vitamins, including folic-acid, riboflavin, niacin, vitamin-A, beta carotene, vitamin-C, which are essential for optimum health. Vitamin-C is a powerful natural antioxidant. 100 g of cilantro leaves provide 30 percent of daily recommended levels of vitamin-C.
It provides 6748 IU of vitamin-A per 100 g, about 225 percent of recommended daily intake. Vitamin-A, an important fat soluble vitamin and anti-oxidant, is also required for maintaining healthy mucus membranes and skin and is also essential for vision. Consumption of natural foods rich in vitamin-A and flavonoids (carotenes) helps body protect from lung and oral cavity cancers.
Cilantro is one of the richest herbal sources for vitamin K; provide about 258 percent of DRI. Vitamin-K has a potential role in bone mass building by promoting osteotrophic activity in the bones. It also has established role in the treatment of Alzheimer's disease patients by limiting neuronal damage in their brain.
Wonderful! Cilantro leaves provide only 23 calories/100 g, but their phyto-nutrients profile is no less than any superfoods around us!
This humble backyard herb provides ( percent of RDA/100g):
15 percent of folates,
11 percent of vitamin B-6 (pyridoxine),
45 percent of vitamin C,
225 percent of vitamin A,
258 percent of vitamin K,
22 percent of iron and
18 percent of manganese.
(Note: RDA-Recommended daily allowance)