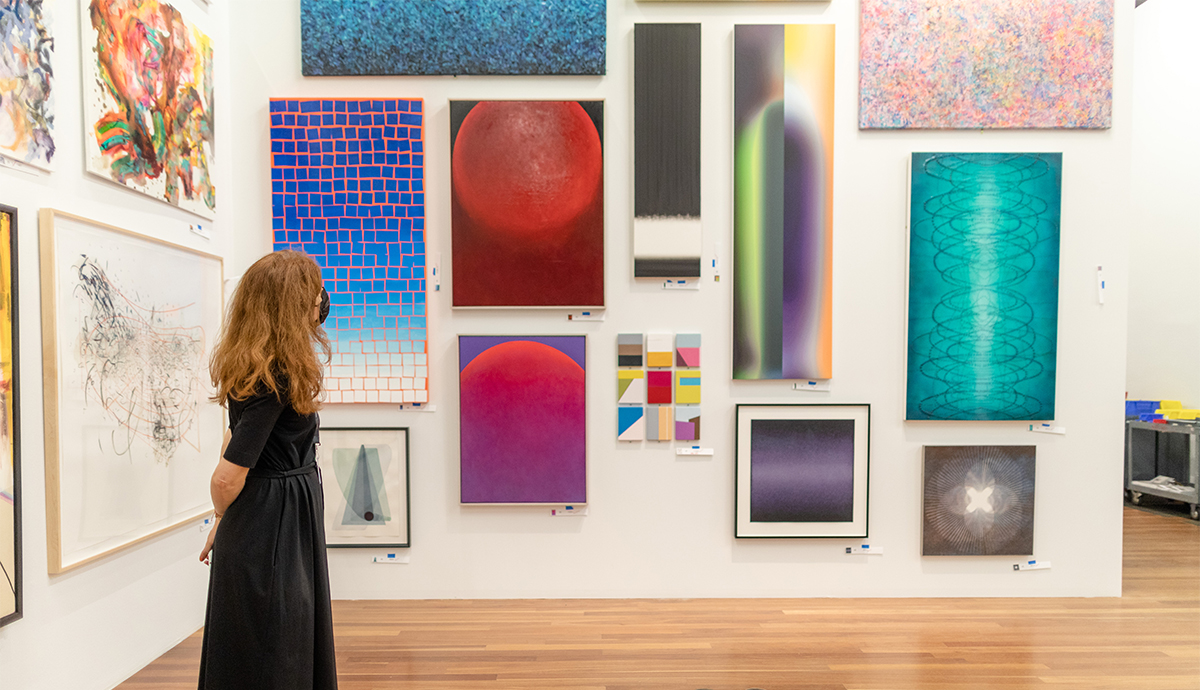 Compiled by the El Reportero's staff
In celebration of the de Young museum's 125th anniversary, the Fine Arts Museums of San Francisco are hosting The de Young Open, a juried community art exhibition welcoming submissions by artists from the nine Bay Area counties.
Together painting a picture of an extraordinary time in recent human history, and representing both resistance and resilience, the diverse and inspiring artworks in The de Young Open are a testament to the creativity of the artists whose visions and voices enrich the San Francisco Bay Area's cultural landscape.
Oct. 10, 2020–Jan. 3, 2021, at the de Young
13th Annual Hand-Blown Art Glass Pumpkin Patch
Half Moon Bay Art Glass will transform the grounds of La Nebbia Winery into a glistening glass pumpkin patch featuring the work of glass blower Douglass C. Brown. This artistic installation will feature hundreds of one-of-a-kind glass pumpkins available for purchase, each one personally handcrafted by Brown, who works year-round to create this spectacular display. La Nebbia Winery will be open for guests to partake in wine tasting.
For those who wish to create their own piece of art, HMB Art Glass is offering several classes year around. Classes start as low as $40 for kids (must be at least six years old). La Nebbia Winery, 12341 San Mateo Road on Hwy. 92, Oct. 10-11, 10 a.m. – 5 p.m. 650- 283-5626, www.hmbartglass.com.
County commercial eviction moratorium updates
With the countywide moratorium on commercial evictions extended through November 30, 2020, the Santa Clara County Office of Supportive Housing has updated its resource page for small business tenants and commercial landlords. The statewide moratorium on residential evictions extends through Jan. 31, 2021, and resources and guidance for residential tenants and landlords can be found here.
Online series on the rhythmic roots of Afro-Latin music
Santos will be taking a deep dive every Wednesday evening Sept 23-Oct 14 from 6-8 p.m into a new aspect of the rhythmic roots of Afro-Latin music including Afro-Cuban, Afro-Puerto Rican, and Afro-Brazilian forms. Each live presentation will also feature selections from Santos' legendary collection of audio and video recordings, including many early and rare recordings of the musicians and musical genres he'll be discussing
The program is presented by the Museum of the African Diaspora in San Francisco together with the Yerba Buena Gardens Festival. Audiences pay what they can and should register on the Museum's website for instructions on how to join the online audience at https://www.moadsf.org/calendar/
There is a week by week break down of the specific styles he'll be covering on that page as well if you want more detail.
A 2012 San Francisco Latino Heritage Arts Awardee, born and raised in San Francisco's Mission District amidst an extended family of Puerto Rican musicians, Santos has been at the center of the Bay Area's Latin music scene for over forty five years.
He served on the Smithsonian Institution's Latin Jazz Advisory Committee and has played an essential role in expanding Latin jazz's rhythmic lexicon beyond the foundational Cuban grooves. He has produced a steady stream of critically-acclaimed, peer-respected recordings on his Machete Records label since 1984 and has travelled the world as a teacher and lecturer since the mid-eighties.
Known for his innovative use of traditional forms and instruments in combination with contemporary music, John has performed and/or recorded with masters such as Tito Puente, Dizzy Gillespie, Max Roach, Cachao, Eddie Palmieri, James Moody, Omar Sosa, McCoy Tyner, Giovanni Hidalgo, and Bebo Valdés. He is faculty at the California Jazz Conservatory, SF State University, College of San Mateo and Jazz Camp West and is an Advisory Board member of Oaktown Jazz, Living Jazz, and the Afro-Latin Jazz Alliance (NY), and a Trustee of SFJAZZ.