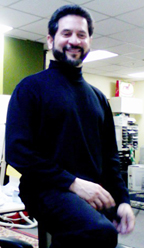 NOTE FROM THE EDITOR
Dear readers: As the Presidential Election goes on in high gear and many of us can see the obvious biases practiced by the mainstream media, I thought this article, written by James Perloff, could bring some light of who the power to be is and really an who really rules the US. THIS IS THE FORTH PART AND LAST OF A SERIES.
What is, how it formed and who are the Council of Foreign Relations
by James Perloff
CFR Domination continues
During his campaign, Obama selected the ubiquitous Zbigniew Brzezinski (CFR), promoter of the "regional" approach to world government, as one of his top foreign policy advisors. Obama called Brzezinski "one of our more outstanding thinkers" and "somebody I have learned an immense amount from." Presumably Brzezinski's teachings included the world government he advocates.
For Treasury Secretary, Obama chose Timothy Geithner: Senior Fellow in International Economics at the CFR, Bilderberger, former head of the New York Federal Reserve, and former employee of both the IMF and Kissinger Associates. One doesn't get more establishment than that! It is Geithner who is managing the bailout of Wall Street with taxpayer dollars. Assisting Geithner at Treasury in overseeing the auto industry bailout is fellow CFR member Stephen Rattner.
For Director of the National Economic Council — a U.S. government agency created by a Bill Clinton executive order — Obama selected Lawrence Summers (CFR, Bilderberger). Former Chief Economist at the World Bank, his last position was at the investment firm of D. E. Shaw & Co, where he earned $5.2 million in one year while working one day per week. Henry Kissinger had said Summers should "be given a White House post in which he was charged with shooting down or fixing bad ideas."
For Defense Secretary, Obama elected to continue with Bush pick Robert Gates (CFR, Bilderberger). During the Carter administration, Gates served as a special assistant to Zbigniew Brzezinski. In 2004, he co-chaired a CFR Task Force on Iran with Brzezinski, who lauded Gates in Time in 2008. Joining Gates in the Defense Department are fellow CFR members Michele Flournoy (Under Secretary of Defense for Policy), Jeh C. Johnson (Defense Department General Counsel), and Kathleen Hicks (Deputy Under Secretary of Defense for Strategy, Plans and Forces).
For Secretary of State, Obama chose Hillary Clinton, who has attended the top-secret Bilderberger meetings. Hillary is not a CFR member, but husband Bill is, and her State Department is laden with CFR members, including James B. Steinberg (Deputy Secretary of State), William J. Burns (Under Secretary for Political Affairs), Susan Rice (U.S. Ambassador to the UN), Jacob J. Lew (Deputy Secretary of State for Management and Resources), Todd Stern (Special Envoy for Climate Change), and many others.
The Department of Homeland Security, which many Americans fear may turn our country into an Orwellian surveillance society, was conceived before 9/11 by a task force called the U.S. Commission on National Security, nine of whose 12 members belonged to the CFR. The administration of the department under Obama is particularly heavy with CFR members, including Janet Napolitano (Secretary), Jane Holl Lute (Deputy Secretary), Juliette Kayyem (Assistant Secretary, Office of Intergovernmental Programs), and Alan Bersin (Assistant Secretary, Office of International Affairs).
Thus the CFR continues to dominate our government's key areas: finance, defense, foreign policy, and security. To this may be added various other Obama CFR appointees, such as Mona Sutphen (White House Deputy Chief of Staff), Paul Volcker (Chairman, Economic Recovery Advisory Board), Peter Cowhey, (Senior Counsel, Office of U.S. Trade Representative), and Eric Shinseki (Secretary of Veterans Affairs).
The Future
The idea that Barack Obama became president from a "grass-roots" movement is illusory. American government policy continues to be largely dictated by the rich and the few. This is generally unknown to the public — not because it is a bizarre conspiracy theory, but because the same power elite who run our government, mega-banks, and multinational corporations also run the major media, as an inspection of the CFR membership roster would reveal.
Membership in the CFR, of course, is not an automatic condemnation. A few people are added as "window dressing" to give the group distinction and a veneer of diversity. An example is movie star Angelina Jolie. No one suspects Jolie knows much about foreign affairs or is a conspirator for world government. But within the CFR are hardcore globalists who, linked with their foreign counterparts through the Bilderbergers and Trilateral Commission, head the drive for one-world government.
Though numerically small (less than 1,000 members during the Kennedy years, less than 4,500 today), this organization has dominated every administration for over seven decades.
As long as the CFR controls our government, we can anticipate more of the same: diminishing national sovereignty; free flow of immigration (which confuses national identity and weakens national loyalties); increasing jobs losses through multinational trade agreements; further internationalization of law (Law of the Sea Treaty, Kyoto Protocol, World Court, global taxation, etc.); increasing loss of freedoms in a "surveillance society"; progressive organization of the United States, Mexico, and Canada into a North American Union; and ultimately, broader merger into a world government where all power will be concentrated in the hands of the elite.
Eternal vigilance continues to be the price of freedom.