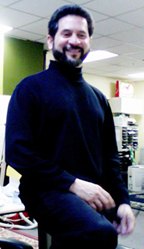 Two weeks ago El Reportero published the article Agenda 21. This week we are publishing the continuation of Agenda 2030, part 2, which is about the launching of the UN blueprint for a New World Order with the help of the Pope. This article, authored by Michael Snyder, brings you information of what is being done to humanity in the name of good, but actually it is for the enslavement of all of us and our future generations. And because the mainstream media is owned by those same actors, you won't read about this in their papers or TV networks. THIS IS PART TWO OF 2.
The 2030 Agenda: In 2015 the UN launched a blueprint for a New World Order with the help of the Pope
by Michael Snyder
But what do many of those buzzwords actually mean to the elite?
For instance, what does "sustainable development" actually mean, and how does the UN plan to ensure that it will be achieved globally?
This is something that was discussed in a recent WND article…
But what is "sustainable development?"
Patrick Wood, an economist and author of "Technocracy Rising: The Trojan Horse of Global Transformation," says it's clear the U.N. and its supporters see sustainable development as more than just the way to a cleaner environment. They see it as the vehicle for creating a long-sought new international economic order, or "New World Order."
Wood's new book traces the modern technocracy movement to Zbigniew Brzezinski, David Rockefeller and the Trilateral Commission in the early 1970s.
And Wood is quite correct. The environment is a perfect vehicle for the elite to use to bring in their version of utopia, because just about every possible form of human activity affects the environment in some way. Ultimately, they hope to centrally plan and strictly regulate virtually everything that we do, and we will be told that it is necessary to "save the planet".
And they will never come out and openly call it a "New World Order" because "sustainable development" sounds so much nicer and is so much more acceptable to the general population.
Needless to say, there wouldn't be much room for individual liberty, freedom or good, old-fashioned capitalism in the world that the elite are trying to set up. In fact, the U.N.'s number one sustainable development official has essentially publicly admitted this…
"This is probably the most difficult task we have ever given ourselves, which is to intentionally transform the economic development model, for the first time in human history," Figueres, who heads up the U.N.'s Framework Convention on Climate Change, told reporters in February.
"This is the first time in the history of mankind that we are setting ourselves the task of intentionally, within a defined period of time, to change the economic development model that has been reigning for the at least 150 years, since the industrial revolution," Figueres said.
They plan to "intentionally transform the economic development model"?
And so what will this new system look like?
How will they achieve this "utopia" that they are promising us?
Sadly, they are just selling the same lies that have been sold to people for thousands of years. Paul McGuire, the co-author of a new book entitled "The Babylon Code: Solving the Bible's Greatest End-Times Mystery", commented on this recently…
Deep inside every man and woman is the longing for a far better world, a world without war, disease, death, and pain. Our present world is a cruel world in which every life ends in death. From the beginning of time Mankind has sought to use science and technology to create a perfect world, what some would call Utopia or Paradise. As the Human Race began to organize itself, a Scientific or Technocratic Elite rose to power by promising the masses that they could build this perfect world. Ancient Babylon represented the first historical attempt to build paradise on earth.
In ancient times, Babylon was the very first attempt to create a type of "global government", and ever since then the global elite have been trying to recreate what Babylon started.
The promise is always the same – the elite swear that they have finally figured out how to create a perfect society without poverty or war. But in the end all of these attempts at utopia always end up degenerating into extreme forms of tyranny.
On Sept. 25, the Pope is traveling to New York to give the opening address at the conference where the 2030 Agenda will be launched. He will be urging all of humanity to support what the UN is trying to do. There are countless millions that implicitly trust the Pope, and they will buy what he is selling hook, line and sinker.
Don't be fooled – the 2030 Agenda is a blueprint for a New World Order. Just read the document for yourself, and imagine what our world would actually look like if they have their way.
They want to fundamentally transform our planet, and the freedom that you are enjoying today is simply not acceptable. To the elite, giving people freedom and liberty is dangerous because they believe it hurts the environment and causes societal chaos. According to their way of thinking, the only way to have the kind of harmonious utopia that they are shooting for is to tightly regulate and control what everyone is thinking, saying and doing. Their solutions always involve more central planning and more control in their own hands.
So what do you think?
Should we hand the global elite that kind of power and control?
If not, then we all need to start speaking out about this insidious agenda while we still can.