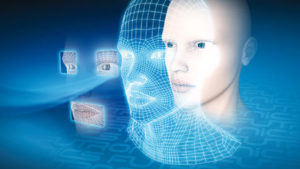 Situar las necesidades de los derechos tecnológicos para la creación de un riesgo para nuestra democracia 
por Peter Asaro, Kelly Gates, Woodrow Hartzog, Lilly Irani, Evan Selinger y Lucy Suchman 
Amazon, la compañía sinónimo de compras en línea, está proporcionando la tecnología a través de su plataforma de servicios web. Branded Rekognition, la tecnología es tan distópica como suena. 
Dado el enorme alcance de la plataforma en la nube de Amazon y la facilidad con la que las organizaciones pueden integrar nuevas aplicaciones en sus operaciones, es inquietante que la compañía puede ofrecer una poderosa tecnología de vigilancia basada en la plataforma sin intervención pública, supervisión o regulación . Amazon no debería tener la libertad para desarrollar y sacar provecho de las nuevas tecnologías de vigilancia sin tener en cuenta sus efectos sobre las libertades civiles y los derechos humanos. Acceder a los imperativos tecnológicos y económicos de estas empresas colocando a nuestra democracia en una posición precaria. 
Una coalición de libertades civiles y organizaciones de derechos humanos han dado la voz de alarma, incluida la Unión Estadounidense de Libertades Civiles. Le estamos pidiendo un Amazon que deje de suministrar su tecnología de reconocimiento facial al gobierno ya las agencias encargadas de hacer el cumplimiento de la ley. Los actores de Amazon y los trabajadores de Amazon se han unido a ellos, expresando su oposición a la participación de la empresa en el negocio de la vigilancia gubernamental y policial. Debido a la privacidad y las preocupaciones relacionadas, el impulso está creciendo. 
La ciudad de Orlando dejó de usar el programa piloto de Rekognition. Brian Brakeen, CEO de la empresa de reconocimiento facial Kairos, tomó una posición y dijo que su compañía no vendería la tecnología al gobierno. "En manos de los programas de vigilancia del gobierno y las agencias encargadas de hacer cumplir la ley", escribe Brakeen, "simplemente no hay forma de que el software de reconocimiento facial no se use para dañar a los ciudadanos".  
Como académicos que han estudiado las tecnologías de la información y la privacidad, incluidas las implicaciones sociales del reconocimiento facial y la biometría, Compartimos estas reservas. Estamos pidiendo un Amazon que salga del negocio de la vigilancia. Nuestra demanda es tan fuerte como urgente y sensata.  
No queremos que Amazon simplemente ajuste las funciones de su tecnología de reconocimiento facial o actualice sus políticas para un uso adecuado. El único curso de acción responsable involucra a Amazon haciendo un cambio radical. Debe dejar de construir la infraestructura de reconocimiento facial para las agencias encargadas de hacer la ley y el gobierno y debe comprometerse a no volver nunca más al negocio en el futuro. 
Facial recognition technology poses serious and imminent threats to civil liberties and human rights. As workers at Amazon explained in a letter to Jeff Bezos, there is no need to wait and see if the police or government agencies will abuse the technology. It is already clear that ubiquitous, automated facial recognition is well suited for discriminating against people of color, targeting political activists, and otherwise supporting militaristic and authoritarian modes of government. There is little doubt that the adoption of an infrastructure of networked cameras connected to databases of known faces by artificial intelligence tools will eliminate privacy in public and allow the identification, location, and tracking of individuals, linking their behaviors, actions and the people they meet to their identities. 
Amazon is not your average large and powerful company. It collects a huge amount of personal information about people, including their buying habits and what they watch and read. The company's Echo and Alexa products, give it access to audio recordings of what people say in their homes. It is just a step away from adding cameras to these devices, and, indeed, Amazon already markets a camera for its cloud network. Most people using home shopping devices would be surprised to discover that the technology could easily be archiving their faces for use in police databases. Imagine, for example, Apple taking the data collected through its Face ID phone feature and repackaging and reselling it to the Department of Homeland Security or local police.  
When should a tech company refuse to build tools for the government?  
In fact, given the blurring line between public policing and private security, and between government security agencies and their private contractors, we question whether a moratorium on government and law enforcement uses of Rekognition would go far enough. The security industry has long touted the public safety benefits of facial recognition technology. But a functioning facial recognition system that can consistently and accurately identify specific, targeted individuals requires building a surveillance infrastructure of unprecedented scope and scale, powered by machine learning algorithms and perpetually expanding databases of identity information. The threat that such a massive, automated surveillance apparatus poses to society far outweighs the security benefits it could provide. At the very least, it would require an equally vast system for oversight, transparency and public input, one that neither Amazon nor any government agency has even begun to develop. 
Amazon and the information technology industry have lobbied hard to ensure their platforms can operate and expand in a largely unregulated environment. Public policy, the claim goes, cannot keep pace with innovation. If they believe this assertion, then these companies cannot in good faith claim that their responsibilities are limited to securing the assurance that customers abide by established policies and laws. When government practices violate civil liberties, Amazon has a choice to make. Will it blindly accelerate and exacerbate violations of human rights, or will it take responsibility for its powerful technologies? 
( Los autores están afiliados a las siguientes instituciones: Peter Asaro, la Nueva Escuela, Kelly Gates, Universidad de California, San Diego, Woodrow Hartzog, Northeastern University, Lilliy Irani, Universidad de California, San Diego, Evan Selinger, Rochester Institute of Technology y Lucy Suchman, Lancaster University ) .