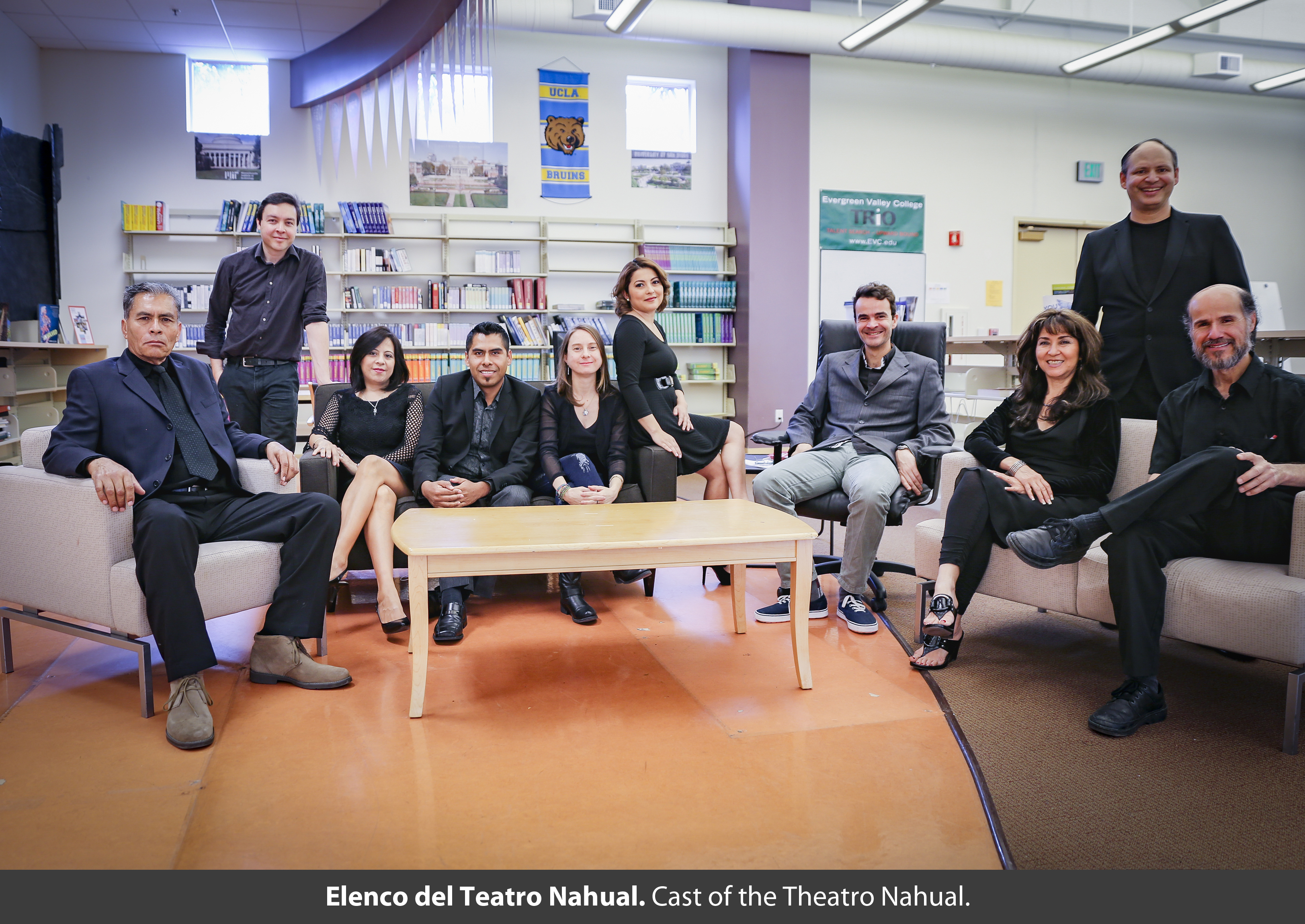 Compiled by the El Reportero's staff
Continue the shows on Saturday, March 19 with a reception at the Mexican Museum at 6 p.m. and 7:30 p.m. for the event of "Leyendas and Realidades." We will also have the special participation of Fuego, the new Mexican folkloric ballet and danza academy. Sunday, March 20 at 3 p.m. and Saturday, March 26 at 7:30 p.m. At 14271 Story Road, San Jose.
Purchase your tickest at the door or at: http://www.teatronahual.org/next.html
Absolute beginning Taiko workshop with Bruce Ghent
Learn the ancient art of Japanese Taiko drumming with Sensei Bruce 'Mui' Ghent. The Introductory Taiko class will cover basic fundamental skills and history which will prepare students to advance to the next level of classes.
Beginners ages 12-adult, with little or no music experience are welcome. Taiko drumming is a rigorous physical activity. Bring water and wear clothes to exercise. Class is taught with traditional martial arts etiquette and discipline as outlined in the student handbook supplied.
For more information, contact Bruce "Mui" Ghent at bruceghent@gmail.com or visit www.maikazedaiko.com.
Through April 10: Sundays, 10:30 a.m.-12 p.m., at the Dance Mission Theater. To register call 415-826-4441 or email dancemissiontheater@yahoo.com.
"What is the Scandal? – The ignored cry of an Immigrant"
Eliana is a Venezuelan actress who arrived to San Francisco after falling in love with a raising politician from San Francisco. She leaves behind her country and career, so when their new son is born her new family becomes her only priority. However cultural differences, language barrier, her fear to lose her son because her immigration status, racial bias and a highly publicize political scandal will break her family until she almost loses it.
Based on a true story, What is the Scandal has been seen for over 2,000 people in NY and San Francisco, and the story has been eye-opening for some and cathartic for others. After 34 performances of this dramatic comedy and plenty of feedback, 3 Lopez Productions took the time to work in the evolution of the play rewriting several scenes in order to explore the effects of criminalization, family bonds and self transformation in a more intimate and personal way.
Performed by Eliana López, directed by Alfonso López and Produced by Ivette Carolina Agudelo. At the Mission Cultural Center for Latino Arts, on March 25, from 8 to 9:30 p.m. For more info call 415- 70-5543, by email: whatisheescandal@gmail.com. To see the trailer: www.elianalopez.net