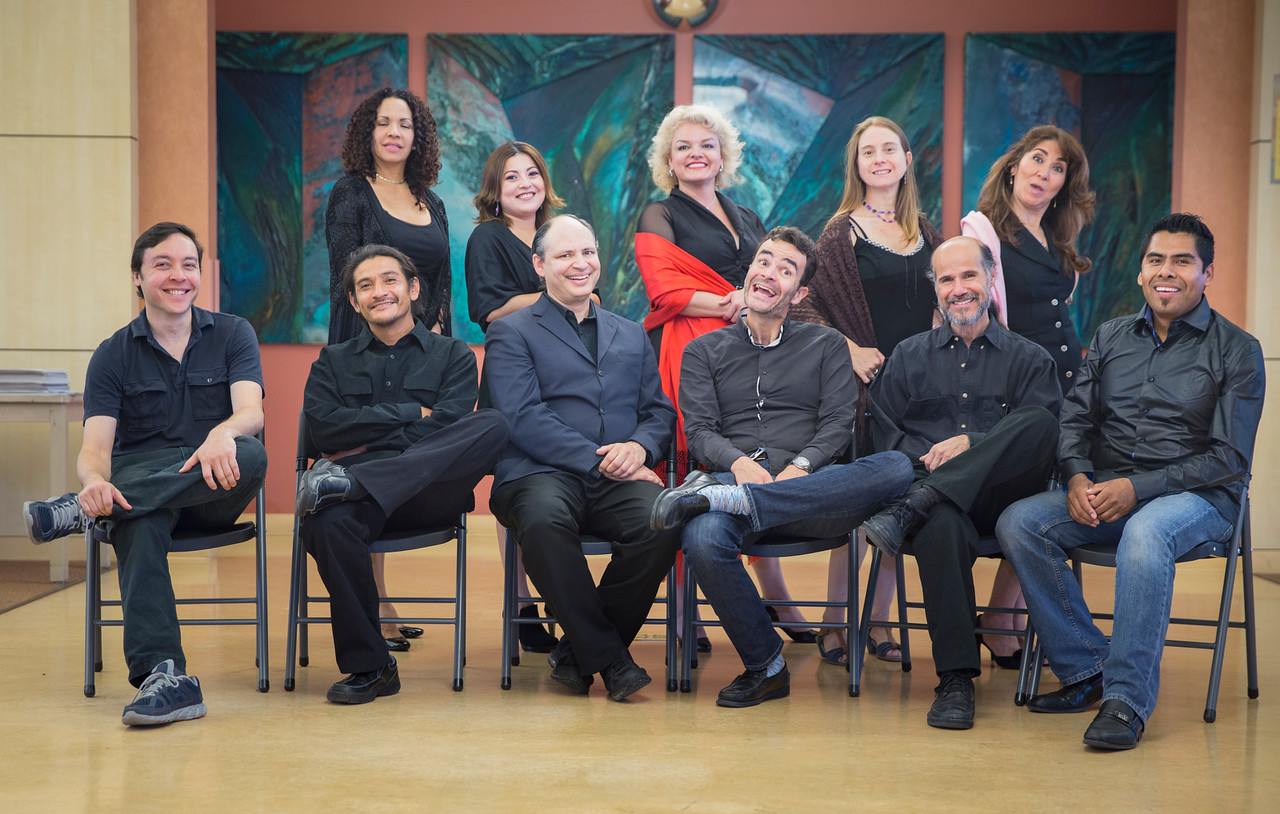 Compiled by the El Reportero's staff
Introducing the Leyendas y realidades in the Bay Area @MCCLA.
Written and directed by Verónica Meza, Leyendas y Realidades depicts popular legends from Latinoamérica such as La llorona and La mulata de Córdoba, each offering a glimpse into Hispanic culture and myth.
With live music and talented local artists, this project will make you laugh and reflect about life. Showing contemporary reality and socio-political realities,  the play incorporates La Rumorosa and La madre de Ayotzinapa. "El teatro del pueblo y para el pueblo" promotes education and entertainment through theater to create social consciousness.
Friday, Nov. 4 at 7:30 p.m. @ Theater. Saturday, and Nov. 19 at 7:30 p.m. @ Theater. Tickets $20 and $25.
Cinco y Cinco/Five and Five exhibition series at The Mexican Museum
The final conversation in the Cinco y Cinco/Five and Five exhibition series at The Mexican Museum. This last discussion will be between curator Anthony Torres and renowned contemporary artist Bernardo Roman Palau.  
This conversation is part of Cinco y Cinco/Five and Five exhibition that spotlight's contemporary "Latino Art" as a rich, ambiguous area of inquiry that moves beyond geography or ethnicity.  
Join us on Thursday, Oct. 27, from 7 p.m. – 8 p.m. Admission is free and open to the public. The Mexican Museum, located at Fort Mason Center, Building D, in San Francisco.
Lung Force Walk awareness
This is a remembrance of my dear brother Raul Rekow and a fundraiser for lung cancer research. Please donate what you can and join us. to walk in honoring our loved ones who have fallen and in raising awareness. Also, you can register and walk for free and simply add your spirit to ours in this noble effort.
Saturday morning, Nov. 5 at the Presidio, Chrissy Field, 610 Old Mason Street, San Francisco.
Mariachi Flor de Toloache
Latin GRAMMY® nominated Mariachi Flor de Toloache continue to win the hearts of music and mariachi fans alike through their distinct vision and enlightened interpretation of traditional instruments. The band's diverse ethnicities and musical backgrounds are transcending culture and gender by forging new paths for mariachi music, showcased in an NPR Music Tiny Desk Concert. Like the legendary Toloache flower used in Mexico today as a love potion, the ladies of Flor de Toloache cast a spell over their audiences with soaring vocals and physical elegance.
 
The New York City-based band and first all-women Mariachi is led by co-directors Mireya I. Ramos (founder) on violin and Shae Fiol (original member) on vihuela, with Julie Acosta on trumpet and Eunice Aparicio on guitarron. 
Sunday, Oct. 30 @ 4:30 p.m. SJZ Boom Box Stage at La Ultima Parada San Jose Mexican Heritage Plaza, 1700 Alum Rock Ave., San Jose.
FREE Admission to Concert. Admission $5 to La Ultima Parada, a Celebration of Life on the Day of the Dead