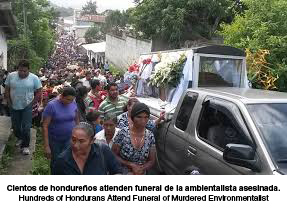 by the El Reportero's wire services
Teachers marched on Tuesday, July 12 in Mexico City to protest against the educational reform before resuming talks with Minister of the Interior (Segob) Miguel Ángel Osorio to seek a peaceful solution to the conflict. Members of the National Coordination of Education Workers (CNTE) held sessions on Saturday evening in a national representative assembly.
Teachers from 18 states determined that all demonstrations and actions agreed in the local and national areas should be on behalf of the CNTE and not one single section.
Members of the teachers' national leadership insisted that the dialog with federal authorities should focus on the solution to the conflict's origin, which is the educational reform, which they describe as punitive.
They said they hoped that during the dialogs with the Interior Minister on Monday, they could move on in that direction.
Another agreement of the assembly is that every contingent or section defines an action plan in its state, with mass demonstrations, road and railway block.
On Monday, teachers will join a demonstration to support the families of the 43 Ayotzinapa's school teachers, whose forced disappearance took place between Sept. 26 and 27, 2014.
Meanwhile, next Wednesday teachers will carry out a mega march from teh Fina Arts Museum to the Senate Building.
In Nochixtlán, last June 19, a clash between police officers, teachers and villagers left a death toll of at least 8 dead and dozens of people injured and arrested.
Hundreds of Hondurans Attend Funeral of Murdered Environmentalist
Hundreds of Hondurans accompanied the body of the environmental activist Lesbia Yaneth Urquía, who was assassinated in the central department of La Paz on Wednesday, July 6, local media reported on Saturday.
According to El Heraldo, those people paid their last respects to the prominent activist, after a mass at a Catholic church. Urquía was a member of the Civic Council of Indigenous Peoples Organizations of Honduras (Copinh).
Copinh members demanded that the government and authorities promptly investigate the assassination of Urquía, who opposed the privatization of energy projects in La Paz.
They also called on the Executive to stop crimes against those activists who defend the rights of communities.
After Urquía's body was found, the police reported that the victim had an open cranial trauma caused by a sharp object.
The assassination of the social activist occurred more than four months after armed individuals murdered Berta Caceres in the western department of Intibuca. Caceres was the general coordinator of Copinh and a defender of the rights of indigenous peoples.
Puerto Rico could record 200,000 cases of Zika virus
About 200,000 people could be infected in Puerto Rico with Zika virus by late 2016, according to a committee established by the island's government, which promotes Naled aerial spraying.
State epidemiologist, Brenda Rivera, said there has been a dramatic increase of 30 percent of infection of the virus. She stated that one of four Puerto Rican adults would be infected by 2017.
The number of infected pregnant women last week has increased a 28 percent, Rivera said.