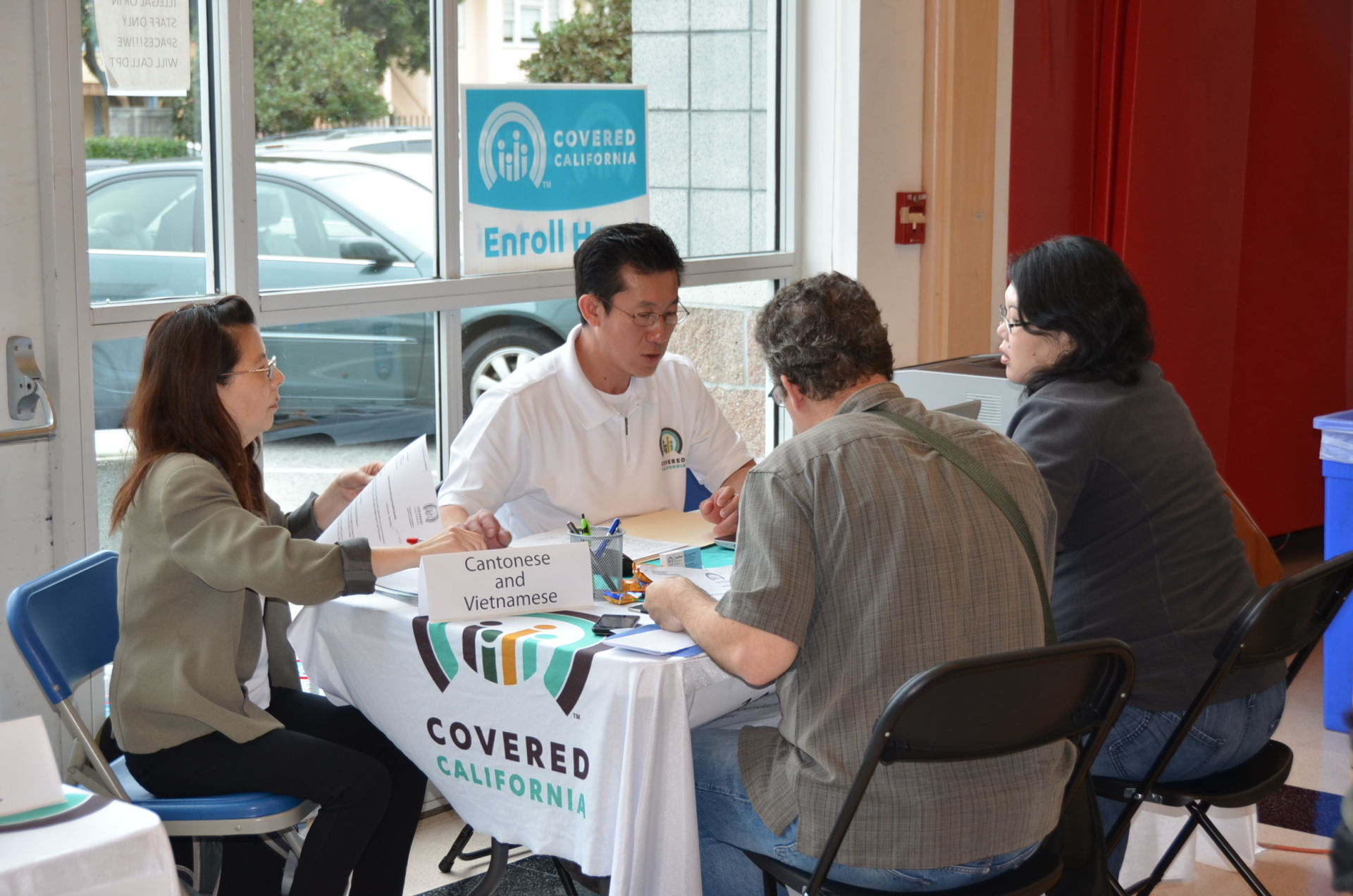 by the El Reportero's wire services
California made history today as the first state to authorize a request to the federal government to allow undocumented people to buy health insurance through a state-operated health insurance exchange. The California Endowment, the state's largest private health foundation, commends Governor Jerry Brown and the legislative leadership for authorizing the law, which allows California to seek federal permission – using what's known as a Section 1332 waiver – to open up the state's public health care exchange, better known as Covered California, to undocumented Californians wishing to purchase coverage with their own money.
"Our great state has taken another crucial step towards giving all Californians access to health care, regardless of immigration status," said Dr. Robert K. Ross, President and CEO of The California Endowment and former Covered California Board Member. "I applaud Governor Jerry Brown and legislative leadership for helping California continue to lead on social justice issues that impact our immigrant population. We join advocates in celebrating this victory and remain committed to supporting efforts towards a statewide solution for quality, affordable health coverage for all Californians."
If the federal government grants permission, undocumented Californians buying coverage through the exchange would remain ineligible for public subsidies.
Thousands of people displaced by violence in Mexico
Mexican authorities have no official figures on internally-displaced people due to violence, but according to reports published here the number is around hundreds of thousands. The victims can be seen in caravans or small groups on roads, carrying their most basic belongings. There is a presumption that many belong to the poorest groups who live in the state capitals and the other cities, they are the internally displaced people, the newspaper El Sol de Mexico published on Saturday.
The newspaper highlighted that these people come from ghost communities, and pointed out that Mexico does not have a census on the matter. There is neither a diagnosis nor public policies to assist them.
In 2011, during the so-called war of President Felipe Calderon, the company Parametria recorded the existence of 1,387,648 victims of forced internal displacement (FID) in its work "Mexico and its Displaced People."
In 2012, the United Nations High Commissioner for Refugees (UNHCR) noted the internal displacement of 1.6 million people since 2007, due to the violence by drug cartels and the military government's response.
In 2013, the National Human Rights Commission (CNDH), in its National Agenda for Human Rights, increased the number of displaced people to 110,000, although in 2012 and 2013, other 24,000 people were added.
The statistics must include 20,000 victims recognized by the government of Chiapas, resulting in approximately 150,000 the victims of FID.
Millions of Latin Americans might return to poverty
Nearly 30 million of Latin America, including many youths and women in precarious jobs in the service sector, run the risk to fall again into poverty.
The statement is contained in the Report on Human Development for Latin America and the Caribbean published by the United Nations Development Program (UNDP), which will be presented on Tuesday before more than 60 lawmakers from the region in the Latin American and Caribbean Parliament (PARLATINO), based in Panama.