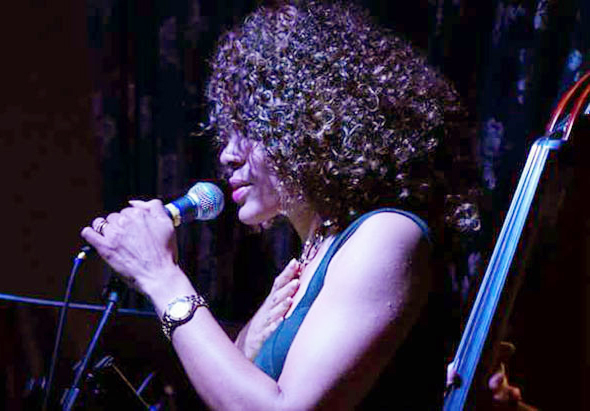 Compiled by the El Reportero's staff
San Jose Jazz Summer Fest returns for its 28th festival season from Friday, August 11 – Sunday, August 13 in and around Plaza de César Chavez Park in downtown San Jose, Calif.
A showcase for jazz and related genres, SJZ Summer Fest is also nationally recognized as one of the biggest Latin festivals in the country. A standout summer destination for music lovers, concert-goers and families alike, the three-day event features 120+ performances on 10 stages, attracting tens of thousands of visitors to downtown throughout the weekend.
The 28th Annual San Jose Jazz Summer Fest 2017 features an acclaimed roster of artists from around the world as well as homegrown Bay Area talent.
San Jose Jazz announces today its second round of confirmed artists: Óscar Hernández and Alma Libre; California and Montreal Guitar Trios; Peter Cincotti; Dayme Arocena; Orgone; Anton Schwartz Sextet; Eddie Henderson Quartet; Kalil Wilson With Love; Naughty Professor; Allan Harris Quartet; Hip Bone Big Band with Michael Davis; Zydeco Flames; Claudia Villela Quintet; Jackie Gage; The Sons Of The Soul Revivers; JC Smith Band; Aaron Lington Sextet; Conjunto Karabali; Juan Pollo Raffo; A.C. Myles; Big Sandy and His Fly Rite Boys; CABANIJAZZ Project; Carlitos Medrano; The Bay Area Salsa All-Stars featuring Jimmy Bosch; Lily Hernández Orchestra featuring Calixto Oviedo; and additional artists to be announced!
Free Afro Solo Concert-Yerba Buena Gardens Festival
The event is in conjunction with the new release of David Hardiman's CD, Music Around the World, Volume 2.  
David Hardiman's Music Around the World, Vol. 2 – Various Artists. Listen @cdbaby  At The Esplanade, Yerba Buena Gardens Festival, Mission St. between 3rd & 4th Sts., San Francisco, Aug. 5, Sat. 1-3 p.m. Info: (415 543-1718). 
Come enjoy our live concert outdoors featuring: Dr. David Hardiman's, Sr. Quintet And Charles Hamilton's Quintet!
Life Steps Foundation Social Dynamics 7K Fun Run!
Life Steps Foundation Social Dynamics is proud to announce its 2nd annual 7K Fun Run! presented this year in memory of Kevin Hendrickson, a friend and client who was well-loved by all at Social Dynamics.
• Runners can sign up by visiting www.lifesteps.org. Entry is $40/participant.
All funds will support programs and services for developmentally disabled individuals served by Life Steps Foundation Social Dynamics.
On Sept. 2, 2017, from 8 a.m. to 11 a.m. At Lake Merced, San Francisco (the starting line will be between Lake Merced Boulevard & Sunset Boulevard)
*Parking is available.
SFFILM And SFMOMA announce third season of Modern Cinema
SFFILM and the San Francisco Museum of Modern Art (SFMOMA) announce the third season of Modern Cinema, the collaborative film series that explores the dynamic relationships between the past and present of cinema as one of the modern era's essential art forms.
Season three, entitled Johnnie To: Cops and Robbers, started July 20, and is dedicated to the cross-genre work of Hong Kong master Johnnie To and its impact on world cinema, particularly the modern crime film. Johnnie To will attend the final weekend of the program, Aug. 3–6. All screenings and talks take place in the Phyllis Wattis Theater at SFMOMA. www.sfmoma.org.