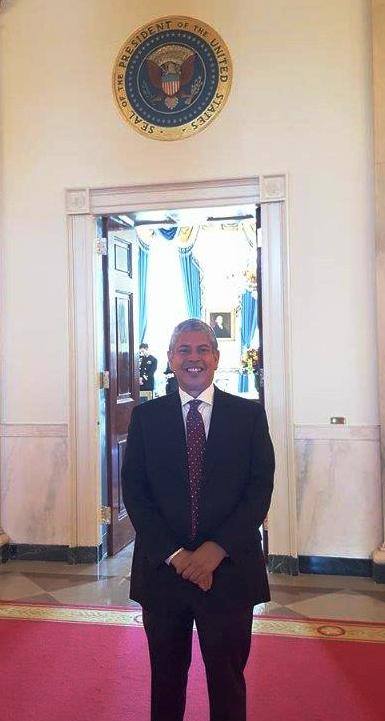 by the El Reportero's wire services
SAN FRANCISCO – Mission Neighborhood Centers, Inc. (MNC) has been selected as one of over 100 Commitments to Action from the public, private and non-profit sectors to be honored by the White House Initiative on Educational Excellence for Hispanics on Thursday, Oct. 15, 2015 in Washington, D.C.
San Francisco's Hispanic/Latino families reflect national trends, such as 25 percent of all Hispanic infants and toddlers live in poverty and only one of eight children, 3 to 5 years of age attend preschool.
Of those who do not attend, as many as one in four are at risk for social delay or developmental disability, yet only 61 percent of infants and toddlers receive developmental screening.
MNC has a 56-year history of providing culturally sensitive, multi-generational community-based programs to low-income Hispanic/Latino immigrant and non-immigrant families. As the city's largest provider of Head Start/Early Head Start preschool and early care programs, MNC serves 413 children at 10 sites throughout the greater Mission district. Their parents and family members also benefit from Head Start mandated family support services and additional family engagement, parent leadership and civic engagement training, all provided by bi-lingual staff.
In celebration of this extraordinary national recognition, MNC's Head Start staff, parents and children will participate in the #LatinosAchieve social media campaign generated by the White House Initiative on Thursday, Oct. 15, 2015.
UC Berkeley breaks up Native religious ceremony, forcibly removes Ohlone elder
ALBANY, CA—Before dawn on Wednesday, Oct. 14, UC Berkeley Police forcibly removed an Ohlone Elder from the Gill Tract Farm where he was engaged in a religious ceremony.
The multi-day ceremony began Sunday, Oct. 11, led by the Indigenous Land Action Committee (ILAC), a group of indigenous people who organized the ceremonial observance to honor the land and the ancestors who lived on the land, to mark Indigenous Peoples' Day, and to protect the land from immanent development. ILAC also sent a letter to the UC administration inviting the university "to engage in dialogue about the preservation of this sacred land."
Rather than respond to the letter, UC Police arrived Wednesday morning at 5 a.m. ready for a raid. Those on the land in solidarity with the indigenous peoples gathered their belongings and exited.
UC Berkeley has a fraught history with the Native American community. UC Berkeley has the second largest collection of Native American ancestral remains and sacred objects in the nation. For years they have come under criticism for being slow to return the remains of the over 10,000 Native Americans which were long held in drawers and cabinets in the Hearst Gym basement, as required by the 1990 federal Native American Graves Protection and Repatriation Act.
All this occurred one day before UC Berkeley hosts the 30th annual California Indian Conference, which was started in Berkeley in 1985.
A few hours after disrupting the ceremony, the University of California posted around the clock security guards and and set up temporary flood lights on the land. (Submitted by the Indigenous Land Access Committee).