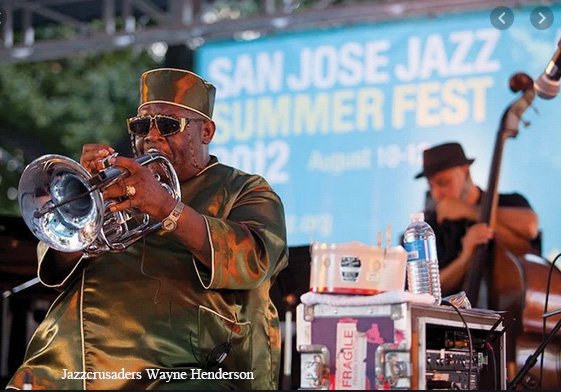 by the El Reportero's news services
San Jose Jazz announces today the official cancelation of two of its signature programs, the 31st annual San Jose Jazz Summer Fest 2020 and its Summer Jazz Camp, due to the COVID-19 global pandemic.
The first priority of San Jose Jazz is the health, safety, and well-being of the artists, volunteers, teachers, students, production teams, and their beloved audiences who have generously supported the nonprofit's efforts for over 30 years to present one of the country's premier live music festivals.
It is with great regret that San Jose Jazz cancels its annual summer festival. San Jose Jazz is steadfast in its commitment to carry on the great tradition of bringing renowned artists across the globe to downtown San Jose in August 2021.
San Jose Jazz staff members are working to reschedule select 2020 headlining acts to appear at next summer's festival. In the interim, the nonprofit is creating new strategies to help the South Bay community, musicians, and San Jose students during the unprecedented Coronavirus crisis.
Sweet Stories With SFPL
We hope everyone is staying safe and healthy. Here's an update on the Library's storytime initiative for children in the Bay Area. Librarians have come together to organize this digital storytime that launched on Tuesday, April 7th, with City Librarian Michael Lambert. Everything is filmed in a safe, social distancing studio at the Library. You can find some behind the scenes photos here.
Mayor London Breed was a guest on the program, reading the Dave Eggers book What Can a Citizen Do?! on Instagram TV and on YouTube. New episodes will be out Tuesdays and Thursdays at 2 pm and Saturdays at 10 am. Check Instagram for updates!
IGTV Link: https://www.instagram.com/tv/B-xkEbFF1zC/
YouTube Link: https://www.youtube.com/watch?v=jNi1rP-wHBE
Covid-19 SF Business Updates
District 4, Supervisor Gordon Mar's Town Hall: Support and Solidarity for Small Businesses
Addressing the unprecedented economic consequences of this public health crisis is one of the most crucial challenges that we face today. Join us for this town hall to learn about the City's relief programs for small businesses and what we can do as a community to build resilience and solidarity to weather this crisis. We will be joined by Jorge Rivas, Deputy Director of Neighborhood Economic Development at the Office of Economic and Workforce Development (OEWD) and Regina Dick-Endrizzi, Executive Director of the Office of Small Business.
If you have any small business support questions or ideas for Supervisor Mar, please submit them here. We will prioritize frequently raised questions.
Join via Zoom link
Saturday 4/18/20, 10AM – 11AM
Join via phone: Call (669) 900 6833, Meeting ID: 929 3470 1339, Password: 94122
NorCal SBDC Webinars
Although this was shared previously, during this critical and uncertainty times, it's important to stay connected and up-to-date.  Don't miss these opportunities for business owners to directly ask experts the questions you have on all the financing programs related to COVID-19.
The Lead Center for the NorCal Small Business Development Center will be hosting a series of Loan Q&A webinars four times per week until the end of May with the following schedule:
English: Mon, Wed, & Fri 10:30 a.m. – 11:30 a.m. (Zoom link: https://norcalsbdc.zoom.us/j/835182602?)
Spanish: Thurs 10:30 a.m. – 11:30 a.m. (Zoom link: https://zoom.us/webinar/register/WN_TXpfKIIaQEOrLeVMRnPWsw)
NOTE: Pre-registration required for the Spanish webinar.
For additional information or if you have any questions, NorCal SBDC can be reached at (833) 275-7232 or via email at loans@asksbdc.com.