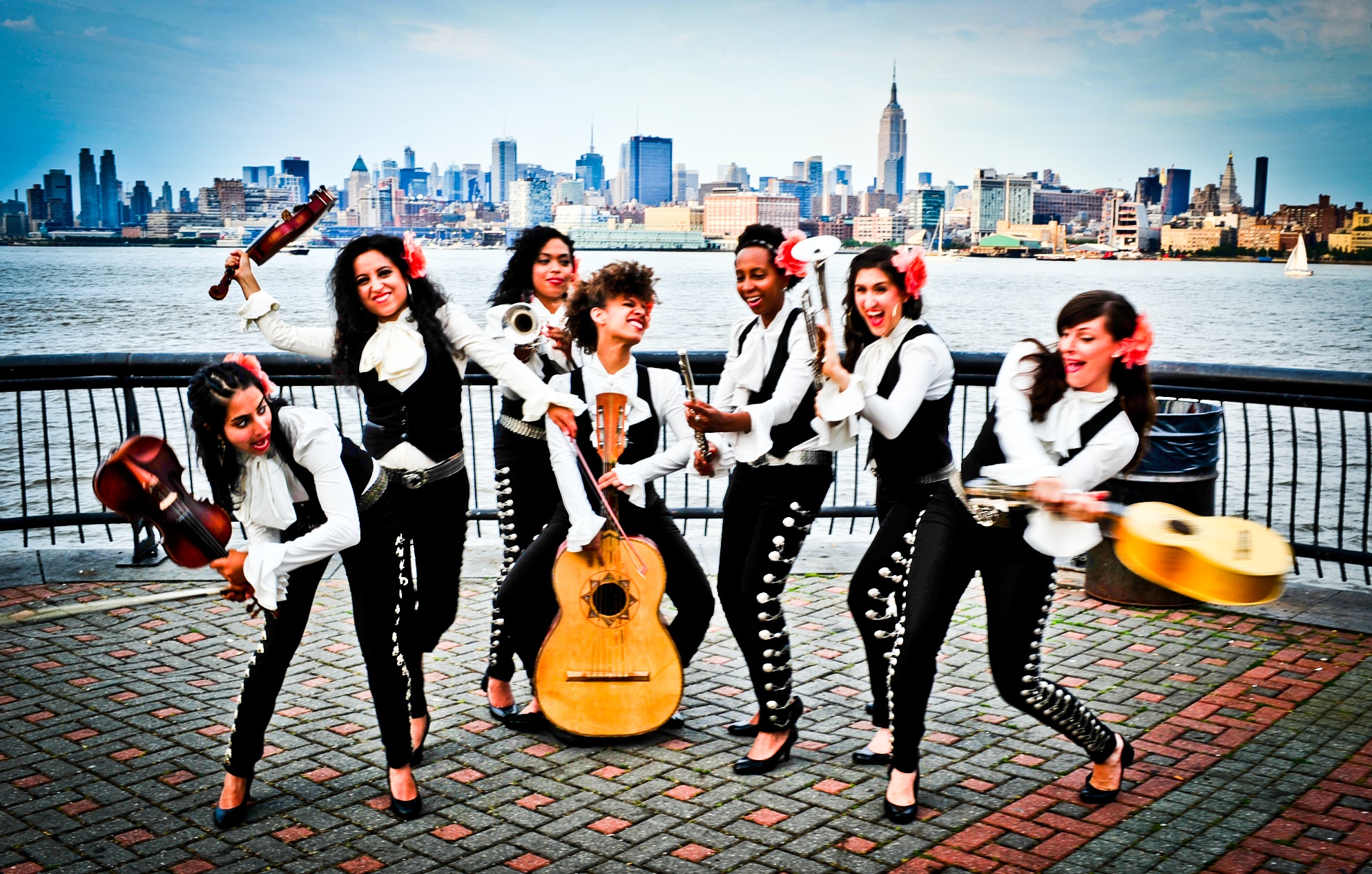 Compiled by the El Reportero's staff
Saxophonist and composer Rudresh Mahanthappa presents the music of Bird Calls, his critically acclaimed Charlie Parker-inspired CD of the same name. Few musicians have remained as influential to so many generations of players and fans as Charlie Parker, and few contemporary saxophonists are more cutting edge than Mahanthappa.
His stellar quintet of forward-thinking musicians features some long-time collaborators as well as Latin GRAMMY® nominee and trumpet prodigy Adam O'Farrill, Joshua White on piano, Thomson Kneeland on bass and Dan Weiss on drums.
Sunday, Oct. 16 at 7 p.m., at Cafe Stritch 374 South First Street, San Jose, tickets $20 SJZ Members / $25 General Admission
Mariachi Flor de Toloache
Latin GRAMMY® nominated Mariachi Flor de Toloache continue to win the hearts of music and mariachi fans alike through their distinct vision and enlightened interpretation of traditional instruments. The band's diverse ethnicities and musical backgrounds are transcending culture and gender by forging new paths for mariachi music, showcased in an NPR Music Tiny Desk Concert. Like the legendary Toloache flower used in Mexico today as a love potion, the ladies of Flor de Toloache cast a spell over their audiences with soaring vocals and physical elegance. 
The New York City-based band and first all-women Mariachi is led by co-directors
Mireya I. Ramos (founder) on violin and Shae Fiol (original member) on vihuela, with Julie Acosta on trumpet and Eunice Aparicio on guitarron. 
Sunday, Oct. 30 @ 4:30 p.m. SJZ Boom Box Stage at La Ultima Parada San Jose Mexican Heritage Plaza, 1700 Alum Rock Ave., San Jose.
FREE Admission to Concert.
Admission $5 to La Ultima Parada, a Celebration of Life on the Day of the Dead
Fusion of Latin and Reggae music with Rúckatan
Rúckatan Latin Tribe is composed of seven players who have all contributed to the local Latin Rock scene in the Bay Area and internationally with various Latin, Reggae and Rock acts.
Rúckatan is a fusion of Latin and Reggae. Members hailing from three different continents infuse their culture and love of their roots.
The music is very dance oriented with many Latin, Caribbean and World flavors. On Saturday, Nov. 5, 7pm doors / 8pm show, at Club Fox, 2209 Broadway, Redwood City. Tickets $15 adv / $20 door. For more info call 650-369-7770.

6th Annual Yerba Buena Nights Festival
Grupo LA GENTE are happy to announce we will be performing at the 6th Annual Yerba Buena Night Festival. We hit the main stage at 8 p.m. Check out the Yerba Buena Nights website for the full lineup of over 40 acts! Nos vemos!
Saturday Oct. 15, AT Jessie Square, 220 Stevenson St, San Francisco.