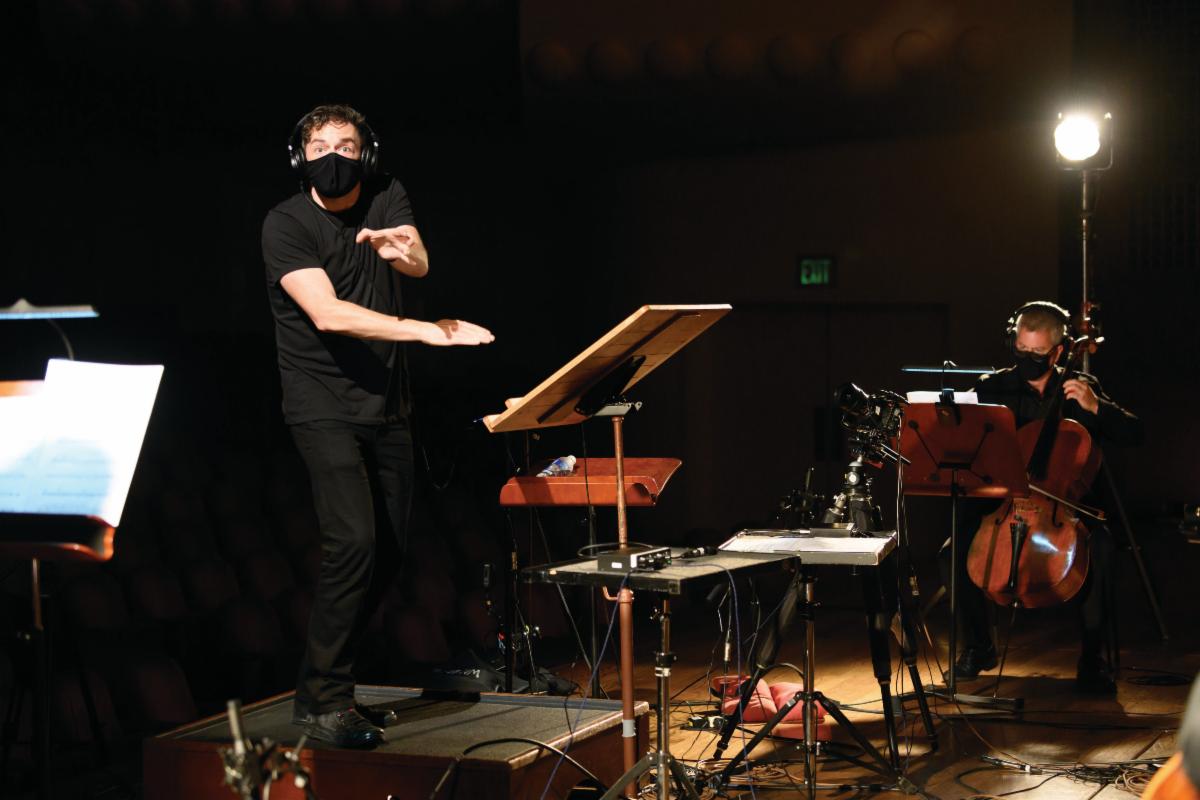 Community Events: Día de los Muertos and Deck the Hall
by the El Reportero's news services
The San Francisco Symphony's family-friendly Día de los Muertos and Deck the Hall concerts and festivities—annual traditions at Davies Symphony Hall—will be celebrated virtually this season, streaming for free at sfsymphony.org and broadcasting on both NBC Bay Area and Telemundo 48.
On Oct. 31, the San Francisco Symphony presents a bilingual virtual Día de los Muertos celebration, hosted and curated by Bay Area musician and educator Martha Rodríguez-Salazar, with a special appearance by Founder and Director of Casa Círculo Cultural Verónica Escámez, and featuring SF Symphony musicians, members of Los Cenzontles, and guitarist David Tanenbaum performing music by Gabriela Lena Frank, Atahualpa Yupanqui, Domingo Lobato, and Manuel M. Ponce. The Día de los Muertos Virtual Celebration is co-chaired by Nicole Cooper and Robin Giustina.
The event will broadcast in English Saturday, Oct. 31 at 3pm on NBC Bay Area; in Spanish on Sat., Nov. 7 at 11am on Telemundo 48, and will be available in both English and Spanish for on-demand streaming at sfsymphony.org.
The fun-filled Día de los Muertos celebration begins with a three-day online interactive silent auction presenting unique and coveted items, Friday, October 30 at 3pm–Sunday, November 1 at 1pm
Work & Social Justice: The David Bacon Archive at Stanford
Exhibit opens for in-person and online viewing at Stanford Libraries
Acquired by Stanford Libraries' in late 2019, the David Bacon Archive is now one of the largest collections of documentary photography at the Libraries, offering scholars and students stunning perspectives of labor and social justice movements as well as societal impacts of globalization and war.
Stanford, CA—From the streets of Oakland and Los Angeles to farmlands and factories across the United States, Mexico, the Philippines and Iraq, the images of photojournalist David Bacon reveal powerful, and often personal, portraits of resilience and courage from communities habitually overlooked or pushed to the margins of society. These stories are now featured in a new exhibition, Work & Social Justice: The David Bacon Archive at Stanford, on display through May 9, 2021 in the Cecil H. Green Library at Stanford. Access to campus libraries is currently limited to Stanford ID cardholders due to COVID-19; however, the online exhibition, which includes additional content not included in the physical show, is accessible to everyone, and is part of an accessible digital spotlight collection that includes significant images from his body of work.