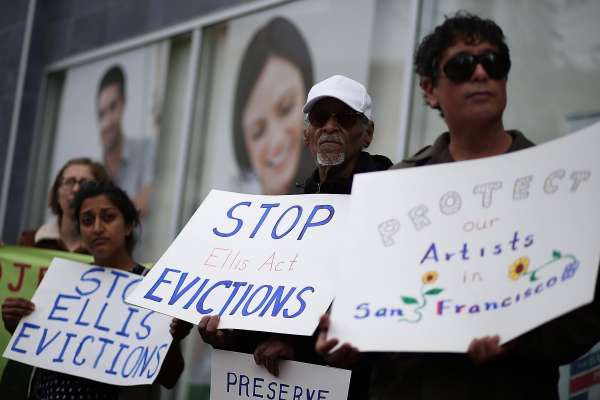 by the El Reportero wire services
June 9, 2020 – SAN FRANCISCO — With a near-unanimous (10-1) vote, the San Francisco Board of Supervisors on Tuesday passed legislation to provide permanent eviction protections for tenants unable to pay rent during this state of emergency. Proposed by Supervisor Dean Preston, a longtime tenant attorney, the legislation also prohibits landlords from imposing late fees for delinquent payment during COVID-19.
"Without this legislation, we feared thousands of eviction filings as soon as the current eviction moratorium expires," said Preston. "We have given struggling tenants peace of mind that they don't have to fear eviction as they make up their back rent."
Preston's legislation adds as a defense to nonpayment eviction the showing that a tenant experienced income loss due to COVID-19. In effect, it would permanently take nonpayment eviction off the table for San Francisco renters struggling to pay back rent that came due during the state of emergency.
"People who have lost income shouldn't also lose their homes in a global pandemic," said Deepa Varma, Executive Director of the San Francisco Tenants Union. "Passing this legislation is the only reasonable thing to do."
The legislation does not waive the tenants obligation to pay the rent owed or cancel the rent debt; instead, it simply takes eviction out of the equation. The back rent would become akin to consumer debt, which a landlord could elect to pursue in any manner they see fit. A tenant with the means to pay would have every reason to follow through on their contractual obligation, in the same way they would have every reason to pay their monthly credit card bill, or student loan payment.
"As has become abundantly clear, the worst health effects of COVID-19 have disproportionately fallen on low-income and communities of color," said Preston. "I believe it is our obligation to do everything in our power to offer them the fullest protection against eviction available by law, and that's what the legislation passed today will accomplish."
The legislation is a first step in a comprehensive housing package that Preston has proposed to address COVID-19's serious impacts to San Francisco's already rampant affordability and displacement crisis. The housing package includes a newly introduced ballot measure on the sale of buildings over $10 million, to pay for a program that will alleviate rent debt for tenants and landlords alike. It also paves the way for social housing, an innovative housing model that will address future displacement and affordability issues, a key part of Preston's 2019 platform.