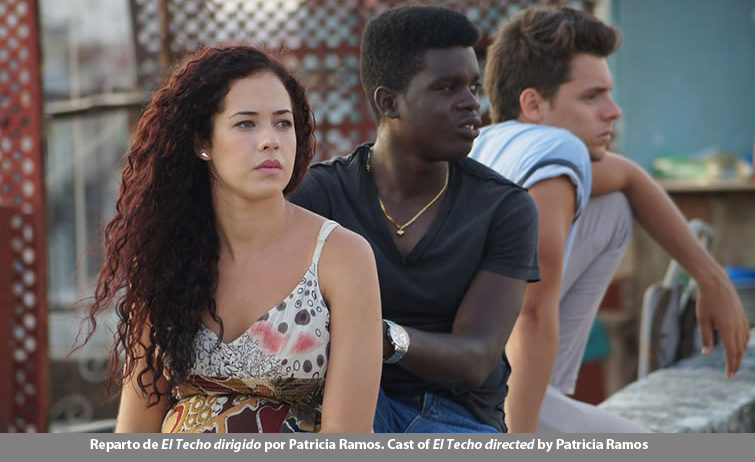 Compiled by the El Reportero's staff
The SF Latino Film Festival runs September 15-30
The SF Latino Film Festival is ready for its 9th annual September events, celebrating independent film from the Americas and Europe. Its goal is to showcase film by, about, or made with Latinos—to shine a light on inclusion.
The upcoming event series is scheduled Sept. 15-30 in SF, Marin, Berkeley, and Oakland. Lu Ramirez, the festival director has scouted over 50 films from the Americas, the full lineup can be seen here: http://sflff.gala-engine.com/2017/ with full descriptions, trailers, filmmaker bios and more. The SFLFF programming committee has selected a range of award winning narratives and documentaries along with a promising group of films from entries we received from campaigning online.
The festival opens Sept. 15 at 7 p.m. at Alamo Drafthouse in San Francisco's Mission District, 2550 Mission St.
The opening night party takes place afterwards across the street at the historic Grand Theater which is now occupied by local arts org, Gray Area, 2665 Mission St, San Francisco.
Other Bay Area locations include Landmark Theaters Opera Plaza Cinema, Roxie Theater, Koret Auditorium at SF Public Library and others listed
here: http://sflff.gala-engine.com/2017/venues/. More is added to our gala pages daily as we get closer.
"The mission of the festival is to showcase works from all over the Americas as a way to bring international cinema to the spotlight," says festival director Lu Ramírez.
Two local actresses create a new production company
Two enterprising women are pleased to invite you to the grand opening of their company, "THE HOUSE Entertainment". The premier of the short films of ANADFE Productions, Vanessa (black cinema), and the Price of Life (color) will be presented, where both entrepreneur and actresses act.
In the Peruvian restaurant Furia Chalaca, at 310 Broadway, Oakland California, on Sept. 15, at 6 p.m. Free for the Red Carpet and Strip Cut with Luz Cabrera and Karla Carvajal.
Then comes the super reventón, enlivening with a night of Cumbia Sonidera, two master DJs console at 9 p.m. $10 cover. Bottle wine raffle and a tequila with your ticket entrance.

 Annual celebration of Mexican Independence and Latino Heritage Month
 Luther Burbank Center for the Arts (LBC) in Santa Rosa hosts the 8th Annual Fiesta de Independencia, in celebration of Mexican Independence Day and Latino Heritage Month. Presented by LBC's Latino Advisory Council, the popular free festival is expected to draw more than 4,000 community members this year.
The family-friendly campus-wide festival showcases the vibrant tastes, sights, sounds of Mexico and other Latino cultures with authentic food, music, games, performances and many activities.
Performances by Banda Toro, Sonora Tropicana, Mariachi Barragan and Ballet Folklórico, Piñatas & family fun activities, Low rider car show, Cultural, Children's Museum of Sonoma County, Bookmobile of Sonoma County.
Sunday, September 17, 2017, from 1-7 p.m., at Luther Burbank Center for the Arts, 50 Mark West Springs Road in Santa Rosa.
Artists explore Italy
Beryl Landau and Anthony Holdsworth have been traveling and painting in Italy for thirty years.
This exhibition features watercolors and small oil paintings created onsite from Lake Como and Venice in the north to Palermo and Catania in the south.
It also includes larger works created in their studios after their return from these journeys.  
From Sept. 14 – Oct. 13, at Istituto Italiano di Cultura, 601 Van Ness Avenue, Opera Plaza. Opening Reception, Thurs., Sept.14, 6:30-8:30 p.m.
Video Screening and Talk  on Thursday, Sept. 28, 6:30 p.m.
The artists will screen a 38 minute video about their last journey from Sicily to Emilia-Romagna. Afterwards they will talk with the audience.