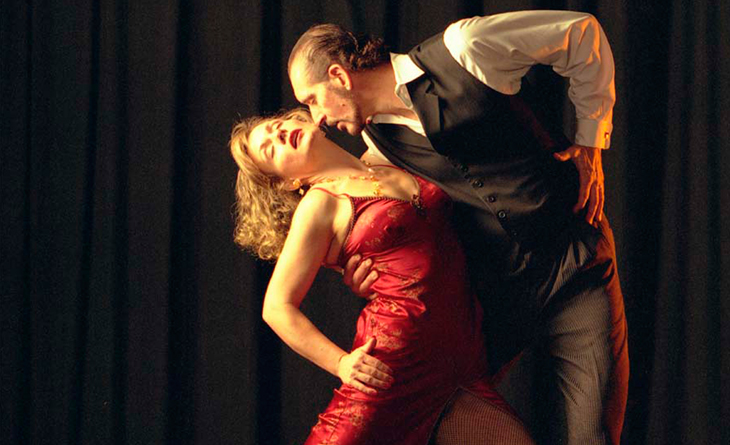 Compiled by the El Reportero's staff
The College of San Mateo proudly invite you to a super evening of musing.
Featuring the best of its repertoire will be The CSM Reggae Band, with Special Guests and dancers, and refreshments. Only $5 donation. FREE PARKING at Beethoven Lot 2. May 13, 2015, at 7:30 p.m. For more information: Email ramirezr@smccd.edu or call (650) 574-6372. https://www.facebook.com/events/1578058212448377.
Sam Francisco International Arts Festival returns to Fort Mason
Tickets are now available for the 2015 San Francisco International Arts Festival and for the month of March 10 percent of the seats for all shows are on sale at the incredibly special Early Bird Price of $12.
There are 70 performing arts ensembles from the Bay Area and 16 different countries presenting their work at this year's Festival, which is co-presented by Fort Mason's FMC Presents series.
These and more are some on the long list of talent participating in this year's performers.
Gabriel Urgell-Reyes – Meeting Ginastera
Gabriel Urgell invites the audience to an in-depth exploration of classical works for piano by outstanding Latin-American composers Argentinian Alberto Ginastera and Carlos Fariñas from Cuba.
Hugo Candelario and Grupo Bahia with Colombian Soul
Traditional Colombian South Pacific Coast Dance and Music with contemporary choreography and fusion.
Jesús Díaz
The Festival welcomes Jesus Díaz widely respected and recognized by many mus cians and fans for his contributions to the richness of an ever expanding Afro-Cuban musical genre worldwide.
For the full list of artists and more information, dates, times and the on-line box office call 415-399-9554 and 800-838-3006 to purchase tickets over the phone.
The festival runs from May 21 to June 7, $12 Early Bird Tickets Now On Sale.
My Name is Tango, World Premiere
Me Llamo Tango explores the soul of tango, not simply a lover's tryst, but a venerable embrace of cultural solidarity and self-expression. This is the premier performance of the Debbie Goodwin Dance Company (DGDC), sponsored by the long-running, successful non-profit arts organization, Alma del Tango. Guest artist Eduardo Saucedo (Buenos Aires, Argentina) brings the cultural heritage of Argentina to the presentation through both drama and dance. Seth Asarnow y Su Sexteto Tipico are one of the premiere tango orchestras in the United States, dedicated to preserving the authentic style of Golden Age tango.
The newly formed Debbie Goodwin Dance Company (DGDC) represents the culmination of director Debbie Goodwin's 20 years of performances, choreography, teaching and collaboration within the Bay Area tango community.
Fri May 22 9:30 p.m.
Festival Central, Building A, at Fort Mason, SF
Tickets: $15-$30 Reserved Seating & General Admission