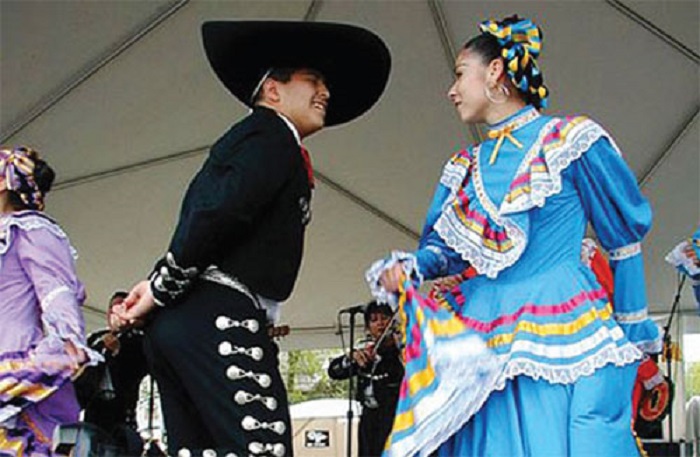 The San Francisco Cinco de Mayo celebration will return to the heart of the Mission District on Valencia Street. Mission Neighborhood Centers' 10th annual Cinco de Mayo, an alcohol-free, family friendly celebration is being planned on one of the Mission's new trendy, main thoroughfares, occupying Valencia Street.
The celebration will showcase the very best of Mexican and Latin American cultures with a diverse array of Mexican and Latino foods, music, dance and artistry for the entire family to enjoy. Attendees will enjoy rich cultural experiences and activities focused on retaining cultural traditions in its community.
Over 75 vendors will participate providing their delicious, diverse foods, showcasing their arts and crafts and empowering the multi-cultural community through greater awareness of their products and services.
Proceeds from the event benefit Mission Neighborhood Centers, who has been providing multi-generational, multi-cultural safety-net services to children, youth, seniors and families throughout San Francisco for over fifty-five years.
The event takes place from 10 a.m. to 6 p.m. and is within walking distance from the 24th Street BART and easily accessible via MUNI.
57th San Francisco International Film Festival Film Competition
Eleven Narrative Features Contend for $10,000 New Directors Prize; eight Documentaries Contend for $15,000 in cash prizes.
The 57th San Francisco International Film Festival runs from April 24 – May 8. For more information and to purchase CineVoucher packages, visit sffs.org.
Latin Dance Fusion with Tika Morgan at Dance Mission Theater Tika's Latin Dance Fusion brings together the music and basic steps of many Brazilian Dances, Salsa Suelta, Reggaetón and more into an accessible, high energy class. Experience the depth, beauty and power of these culturally rich movements founded in the African Diaspora. Class begins with body alignment, isolation's, and stretching. You will learn choreography as you move by working in half time and through repetition. This class doesn't stop and is a workout for the body and soul! YOU WILL SWEAT! Open Level – Shoes Optional. On Tuesdays 6:30 – 7:45 p.m., May 6 – June 10. Only 6 classes! All Levels $13/class or $60 for all six (class passes accepted).
CCSF presents special guest artist, on trumpet from New York: Eddie Allen
City College Of San Francisco Music Department and Concert and Lecture Series present "The Spring Jazz Concert" Featuring the Advanced Jazz Band And The Jazz/Rock Improvisational Workshop Directed by David Hardiman, Jr., Master of Ceremonies, David Hardiman Sr.
On T uesday, May 13, 2014, 8 p.m. – 10 p.m. at City College of San Francisco's Diego Rivera Theater, Ocean Campus, at 50 Phelan Avenue San Francisco, Free!! Open to the public.