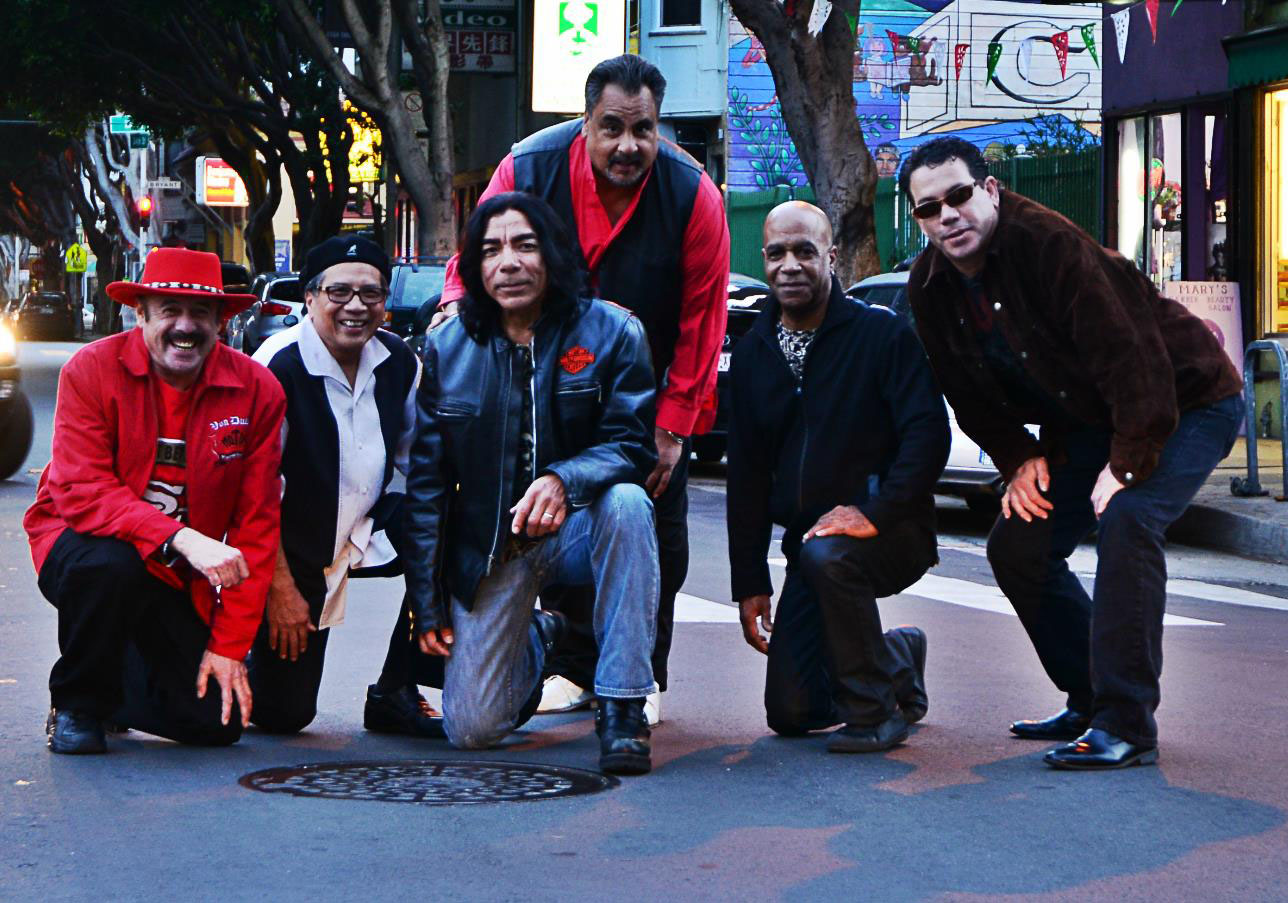 Compiled by the El Reportero's staff
One of the groups that has persevered time and the stone age, is Puro Bandido, which will performing nearby the Mission as a tribute to Diamond John, Life Celebration. Come everyone to Slim's, at 333 11th Street, San Francisco. Doors open at 7 p.m. and show starts at 8 p.m. Tickets can be purchased at Slims 415-255-0333.
Yahir Durán brings his trova to San Francisco
Yahir Duran (1973) Singer-Songwriter, is one of the most notable representatives of the new Mexican trova. As a writer of narrative, has a literary work in the form of stories and chronicles in which recounts his childhood and family roots in autobiographical tone, his memories and the magical surroundings of his native Topolobampo, Sinaloa in a book called Amar adentro.
At the Community Music Center, on Saturday, July 16 at 7 – 9 p.m., 544 Capp St, San Francisco, California 94110
John Leguizamo Returns to the Bay Area with John Leguizamo: Latin History of Morons
The outrageous, multifaceted performer attempts to teach his son (and the rest of us) about the marginalization of Latinos in U.S. history and the vital roles they played in building this country. From a satirical recap of Aztec and Incan history to stories of Latin patriots in the Revolutionary and Civil War and beyond, Leguizamo breaks down 3,000 years into 90 irreverent and uncensored minutes in his trademark comedic style.
History was never so mind-blowing…or hysterical! Latin History for Morons plays July 1-August 14 at Berkeley Rep. Discounts for under 30. Bring a group: Buy 10, save $10 (each ticket!). Visit BerkeleyRep.org for tickets. 

"My Brother's Keeper? Expressions of Our World Today" art exhibition
Are we our brother's keeper? When it comes to the earth, equality, and the harmony of our fellow humans, do we bear a responsibility, regardless of who or where we may be? Back To The Picture presents six artists and their vision of our world today through powerful depictions on our present state.
Join us in July for a commentary, sometimes raw and intense, sometimes playful. What at first may seem light on the surface, soon pulls a deeper truth from within.
On display works of Art Hazlewood, Jessie Aquire, Kathy Aoki, Consuelo Jiménez-Underwood, Mark Harris, Robyn Kralique. July 3 – 31, 2016 Curated by Derek Hargrove.
Opening reception with the artists Saturday, July 9, 2016 7-10 p.m.
La Gente extends its marathon of live music at American Music Hall
LA GENTE will be headlining in the most historic music Venue in San Francisco: The Great American Music Hall! We will be teaming up with our brethren from across the bay: the infectious, funk-madness of PLANET BOOTY! And San Francisco's newest up and coming soul group: The Histville Soul Sisters! We also will be featuring a slew of specials guests from all the top bands of the Bay Area. This is going to be a historic night for the Bay Area Music Scene! Get your tickets today!!! 
Saturday July 16, 850 O'Farrall, San Francisco, at 8 p.m., $16 cover.