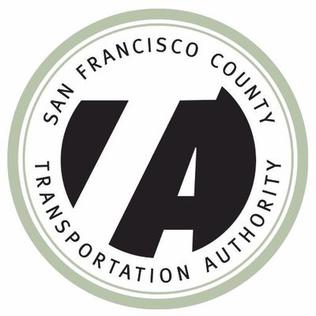 REQUEST FOR SUB-QUOTES FROM CERTIFIED DISADVANTAGED
BUSINESS ENTERPRISES, ALL OTHER SUBCONTRACTORS AND SUPPLIERS FOR:
Golden State Bridge, Inc./Obayashi JV
Yerba Buena Island West-Side Bridge Structures Project
At Treasure Island Road Between I-80 and South of Macalla Road
Subcontractor Proposals Due: Monday, August 31, 2020 at 3:00pm
Quotes needed, but not limited to: Lead Compliance Plan, Develop Water Supply, Construction Area Signs, Traffic Control System, Type III Barricade, Temporary Traffic Stripe (Paint), Plastic Traffic Drums, Temporary Pavement Marker, Portable Changeable Message Sign, Temporary Railing (Type K), Temporary Alt Crash Cushion, Prepare Water Pollution Control Program, Move-In/Move-Out (Temporary Erosion Control), Temporary Hydraulic Mulch, Temporary Drainage Inlet Protection, Temporary Fiber Roll, Temporary Reinforced Silt Fence and Construction Entrance, Street Sweeping, Temporary Concrete Washout, Remove Yellow Thermoplastic Traffic Stripe (Hazardous Waste), Treated Wood Waste, Contractor-Supplied Biologist, Vibration Monitoring, Clearing and Grubbing, Roadway Excavation, Structure Excavation and Backfill, Lightweight Backfill Material , Subgrade Enhancement Geotextile, Concrete Backfill, Lean Concrete Backfill, Move-In/Move-Out (Erosion Control), Erosion Control, Hydromulch, Fiber Rolls, Straw, Hydroseed, Compost, Permanent Erosion Control Establishment Work, Concrete Base, Slurry Seal, Hot Mix Asphalt (Type A), Cold Plane Asphalt Concrete Pavement, Ground Anchor, Soil Nail, Steel Soldier Pile, 24" and 30" Drilled Hole, Permanent Steel Casing, Cast-In-Drilled-Hole Concrete Piling, Structural Concrete, Minor Concrete, Architectural Treatment, Drill and Bond Dowel, Joint Seal, Rebar, Structural Shotcrete, Structural Steel, Furnish & Install Sign Structure, Timber Lagging, Clean and Paint Structural Steel, Spot Blast Clean, Bridge Removal (Portion), Remove Retaining Wall, Cap Beam, Crib Wall, Retaining Wall, Tree and Structure, Composite Column Casings, Plastic Pipe, Imported Biofiltration Soil, 6" Perforated Plastic Pipe Underdrain, Class 3 Permeable Material, Geomembrane, Drainage Inlet Marker, Grated Line Drain, Alternative Flared End Section, Trash Capture Device, Inlet Depression, Abandon Culvert, Remove Culvert, Inlet And Manhole, Cleanout, Rock Slope Protection, Minor Concrete, Remove Concrete Curb, Misc Iron and Steel, City Manhole, Misc Metal, Bridge Deck Drainage System, Joint Utility Trench, Lighting, Tunnel Lighting, Electronic Toll Systems, Survey Monument, Relocate Caltrans Controller Box, Remove Conduit and Cable, Utility Box (AT&T), Chain Link Fence, Remove Pavement Marker, Delineator, Guard Railing Delineator, Pavement Marker, Object Marker, Remove Roadside Sign, Install Sign Panel On Existing Frame, Remove Roadside Sign And Sign Panel, Furnish Laminated Sign Panel, Furnish Single Sheet Aluminum Sign, Metal (Barrier Mounted Sign), Roadside Sign – One Post, Install Sign and Sign Panel On Existing Frame, Midwest Guardrail System, Vegetation Control (Minor Concrete), Tubular Bicycle Railing, Cable Railing, Transitional Railing, Alt Inline Terminal System, Crash Cushion, Concrete Barrier, Remove and Reconstruct Barrier and Railing, Remove Guardrail, Thermoplastic Traffic Stripe, Remove Thermoplastic Traffic Stripe and Pavement Marking, Contrast Stripe Paint, Temp Lighting Systems, Remove Electrolier and Lighting Systems.
ALL ITEMS CAN BE BID IN FULL OR PARTIAL QUANTITIES
Plans & Specs can be obtained by emailing your request to Miquela Fox at mfox@gsbridge.com.
Bonding and Insurance Assistance is available.
Golden State Bridge, Inc./Obayashi JV
3701 Mallard Drive, Benicia, CA 94510
Phone: (925) 372-8000 Fax (925) 372-8001
PLEASE SEND YOUR QUOTE VIA EMAIL TO YBI.Estimating@Obayashi-usa.com
We are an Equal Opportunity Employer