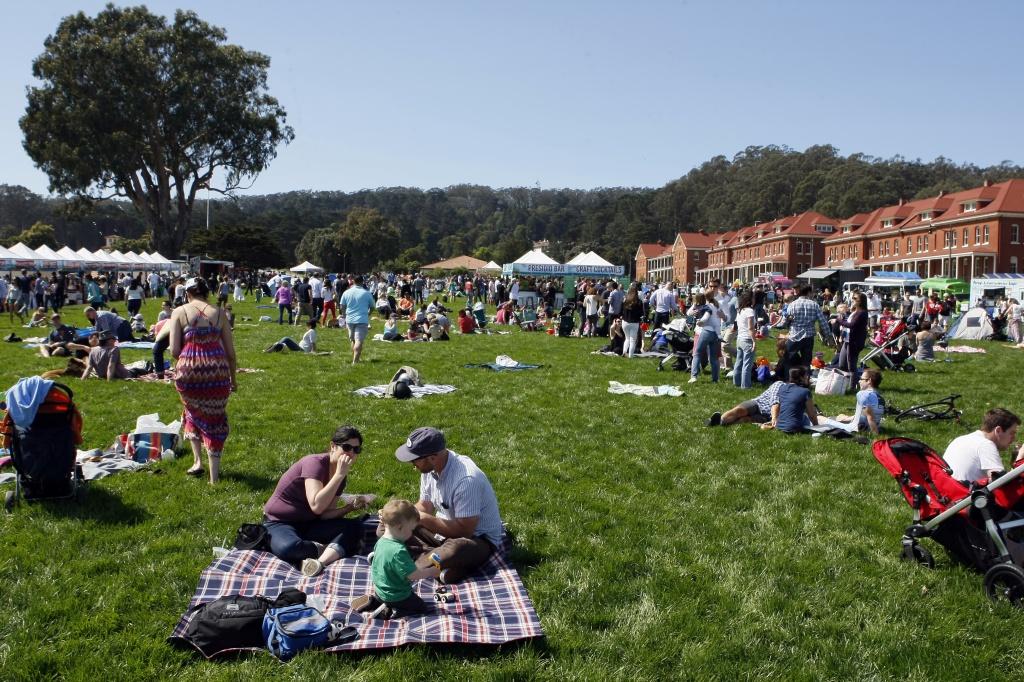 Compiled by the El Reportero's staff

Multi-cultural community celebration unveils new mobile food creators and cultural dance groups at San Francisco's Presidio National Park
This month, the Presidio of San Francisco, in partnership with Off the Grid, unveils an 8th season of Presidio Picnic with an exciting line up of new and returning mobile food creators and cultural dance performances.
Presidio Picnic takes place every Sunday from 11 a.m. to 4 p.m., rain or shine, through early October on the Presidio's beautiful Main Parade Ground, an expansive seven-acre lawn with views of the park, the city skyline, and the San Francisco Bay. In addition to the monthly dance performances, Presidio Picnic will feature the return of other family-friendly elements that visitors love: more than 30 international mobile food creators representing the best of the San Francisco food scene, free bike safety classes for kids offered by the Presidio YMCA, nature-based arts and crafts for kids, lawn games, yoga from LubbDubb, music, and free bike valet by the SF Bicycle Coalition.
Cultural dance performances will be offered the third Sunday of each month and will be announced shortly.
Returning creators include Oakland-based Nashville-style hot chicken purveyors Hot Bird (easily identified at last year's Presidio Picnic by their sizable queues), masters of Peruvian fusion Lamas Peruvian, and Pacific Island-meets-Philippines dessert favorite Hula's Sweet Treats.
The season opens on March 31 at 11:30 a.m.
SF art exhibition by Antony Holdsworth and Beryl Landau
Anthony Holdsworth features the start of a new series entitled "Day and Night in the Mission". Using a LED lamp attached to his easel, he documents locations as they transition into night.
The Mission District opens a window on Latin America while simultaneously enriching the culture of San Francisco. He works on site to channel the unique energy of this community and also to bear witness to the changes that are being forced on it by gentrification.
The exhibition includes works El Farolito by Day and Night, by Anthony Holdsworth, oil/panel, and Rise and Shine, by Beryl Landau.
Beryl Landau calls her work "symbolic landscape". The acrylic paintings in this show depict geographical locations but evoke inner feelings. Each image draws the viewer into a particular space and mood. Landau's clear colors range from high contrasts to subtle gradations.
Images of changing San Francisco are prevalent in her recent work. The paintings often convey the juxtaposition of nature and the modern world.
Alley Cat Gallery, 3036 24th Street, San Francisco. Exhibition through March 31.
¡Viva Cesar Chavez holiday on April 1!
On Monday, April 1, 2019 California will observe the official state holiday for labor and civil rights leader, César E. Chávez. San Francisco will celebrate this important Holiday with two special events: the Cesar E. Chavez Holiday Breakfast on Friday, March 29th;
and the César E. Chávez Holiday Parade & Festival, Saturday, April 13, 2019.
Greening Economic Summit
This year's Economic Summit happens with an exciting, fully revamped program.
From our redesigned, interactive Equity Lab to an array of exciting racial justice panels to a fireside chat with an internationally renowned headliner to be announced shortly, you don't want to miss your chance to attend the Bay Area's largest racial equity conference. On April 26, 2019, The Greenlining Institute, 360 14th Street, 2nd Floor, Oakland,