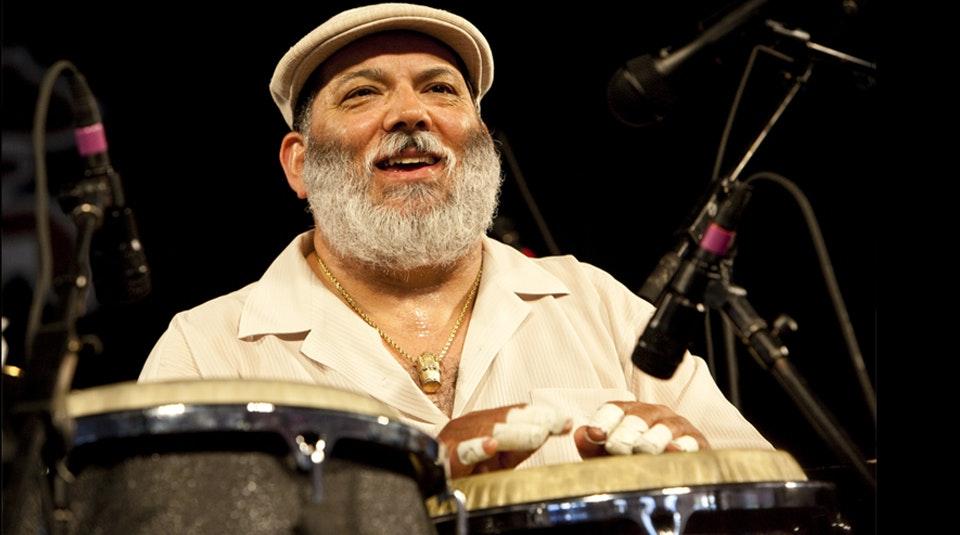 by the El Reportero's news services
The Freight & Salvage is proud to host for the very first time world renowned, multi Grammy award winning percussionist Poncho Sánchez and his band, direct from Los Angeles.
This is Poncho's first appearance at the "new" Freight & Salvage, Berkeley's magnificent, intimate, musical non-profit that has been a beacon for half a century and has entered the second half of their first century with flying cultural colors as they've expanded their vision and programming to include Jazz and more music of Latin America, Africa, and the world!  
On Wed, May 1, and Thurs, May 2nd, 2019, at 8:00, at The Freight & Salvage, 2020 Addison St., Berkeley, CA 94704
(510) 644-2020 or visit: info@freightandsalvage.org, thefreight.org
* For a $10 DISCOUNT, use this code: CONGA (all caps)
Over The Wall: Shorts & panel discussion
The event features six short films focusing on the US-Mexico border, the wall, and the grave situation thousands of migrants, including children, are in today.
The films include:
Towards the North (Hacia el Norte)
Towards the North is a documentary film following Nelly and her daughter Joseline, who like millions of others, are fleeing extreme gang violence in Central America.
We are the Immigrants
An intimate portrait of an arduous journey across hostile borders, presented in a fluid, hand-drawn animation.
Best of Luck with the Wall
A voyage across the US-Mexico border, stitched together from 200,000 satellite images.
We are the Immigrants
An intimate portrait of an arduous journey across hostile borders, presented in a fluid, hand-d Francisco Latino Film Festival, Poder, Carecen SF, and KPOO's Pájaro Latinoamericano.
Thursday, April 25 at 7 p.m., at the Roxie Theater, 3117-16th Street, SF. Door opens at 6:30 p.m.
Día de los Niños, Día de los Libros
Celebrating 20 years of children, books and literacy
 
The San Francisco Public Library invites families to the 20th
Annual Día de los Niños/Día de los Libros festival on Sunday, April 28 from 12-4 p.m. at Parque Niños Unidos, 23rd and Folsom Street. Día emphasizes the importance of literacy for children from all backgrounds and welcomes children and their families to enjoy an afternoon filled with music, dancing and free books under the sun!
 This year is the 20th Anniversary of Dia, so there is an exciting line-up of entertainment and fun starting off with Loco Bloco dancing and drumming down the street. Children can climb aboard the bookmobile, make art, pick out their favorite book, meet new friends and explore the playground. Special guests include children's hula hoop performer Cherry Hoops and the bubble magic of Big Top Bubbles. The event closes with Maria Luna, a Mexican folkloric dancer. In between all the festivities DJ Pakí Payá will be playing tunes.
 Día de los Niños is a Mexican holiday that has grown throughout Latin America and recognizes the importance and influence of children in society. In 1997, the first Día de los Niños/Día de los Libros was celebrated in New Mexico, bringing together the idea of honoring children and promoting their literacy by celebrating their language, culture and books.  Since then, the celebration has grown nationally and has been observed by the San Francisco Public Library since 1999.