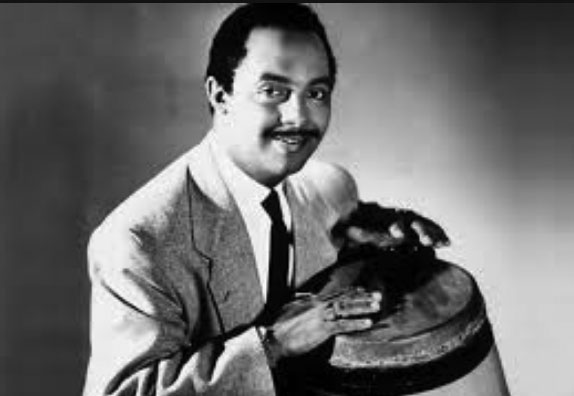 by the El Reportero's wire services
The Mexican independent theater company Conjuro Teatro will perform in this country the play ''Yo soy el rey del mambo'' (I''m the king of Mambo), written by Cuban playwright Ulises Rodríguez Febles, said sources today here.
The performance will pay homage to outstanding musician Damaso Pérez Prado, who would turn into 100 years old on Dec. 11 and was born in Matanzas, 100 kilometers east of Havana.
Artists from Mexico and Cuba will celebrate this date that fondly links the two countries and will pay homage to Perez Prado and his contribution to the world music, said the online cultural magazine Mar Desnudo.
Following the premiere of the play late this year in Matanzas, Cienfuegos and Havana, Conjuro Teatro will perform Yo soy el rey del mambo in Mexico.
The group, directed by Dana Stella Aguilar, said that the play will be performed in Mexico from April 13th to 15th by artists from both countries.
The performance includes live music by the group from Matanzas 'Atenas Brass Ensemble', directed by maestro Rodolfo Jorge Horta, with musical direction by Leonardo Heiblum, renowned Mexican composer.
Storm in Dubai with Announced Presentation of Jennifer López
Perhaps a sandstorm is similar to the presentation of the North American actress and singer Jennifer López scheduled for November 15 in this country, the organizers predict today.
In charge of Dubai Airports, JLO will show her art to about 3,500 special guests a few weeks after intervening in a charity show, One Voice: Somos Live, which raised funds for victims of disasters in Puerto Rico, Mexico and the Caribbean.
Dubai Airports CEO Paul Griffiths commented that the artistic quality of Jennifer López widespread how the power of music can connect the world.
Fourty-eight-years-old and still with a sculptural figure, JLO must shake the exclusive auditorium that will concentrate figures of the royalty of this country and those who decide to pay a few thousand to see the Hollywood star.
The US actress will join a select group of guests that Dubai Airports brought to this country, including Sir Tom Jones, Diana Ross, Stevie Wonder and Katy Perry.
Dies Fats Domino, Blues and Rock star
The legendary American pianist and singer Fats Dómino, a blues and rock n ''roll star, passed away today at age 89 in his native New Orleans, local media reported.
Domino, whose real name was Antoine Dominique Domino, died surrounded by his relatives, and his death was confirmed by forensic authorities, although they did not reveal the cause.
Performer of hits such like Walking to New Orleans, Is not That a Shame, and Blueberry Hill, the artist debuted in the record industry in 1949 with the album The Fat Man, which expert consider the first rock n 'roll recording history.
His legacy extends to about 50 albums, of which he sold more than 65 million copies worldwide, and for which he received about thirty gold records.
Active until years 2000, Fats Domino received in 1986 a Grammy in recognition to its career, and in 1998 the National Medal of the Arts given to him by President of the United States Bill Clinton.