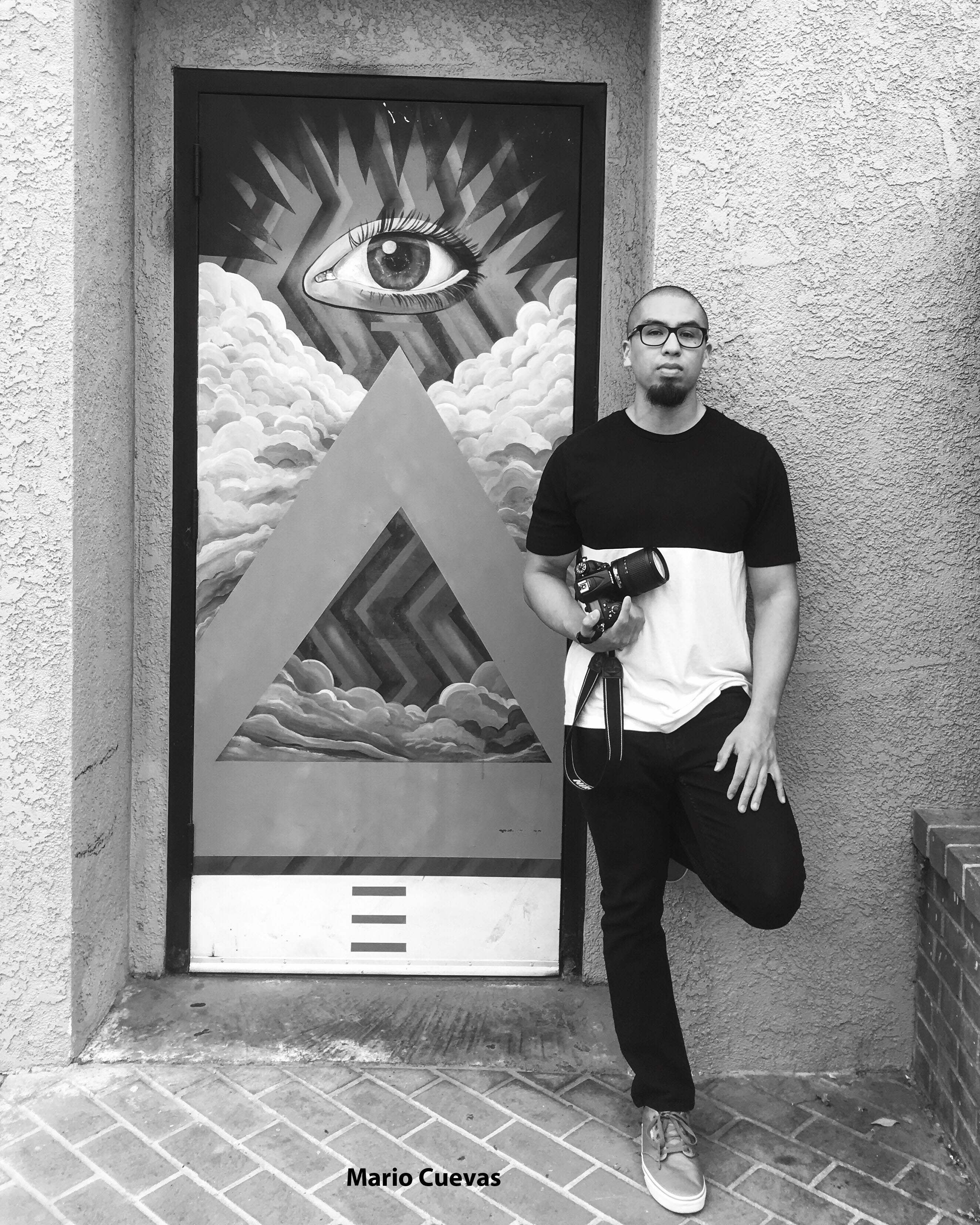 Compiled by the El Reportero'staff
The photographer is Mario Cuevas, a Morelos, Mexico native raised in California.
His collection titled "Travels thru my Motherland" is a series of photographs that document his cross-country quest through Mexico to reconnect with his roots.
The images presented showcase the beauty of the country's land and most importantly the candid emotions of its people.
Through these images he hopes to connect with the community that is nostalgic for their motherland as well as those that have yet to explore theirs.
The collection will be displayed at Mamá Art Cafe in the Excelsior, 4754 Mission Street, San Francisco. It will run July 1 – 30 and the opening reception to be held Friday July 7th at 7 p.m.
Anthony Holdsworth paintings exhibition in SF
Those who haven't seen yet the magnificent art works of Anthony Holdsworth, you have another opportunity to delight your artistic taste on early July.
He will be exhibiting his Mission Lake and other paintings along Mission and Valencia Streets at the Luna Rienne Gallery, 3318 22nd Street in San Francisco, on July 8 – Aug 7. Opening Reception is on Saturday, July 8, 2017 6-9 p.m.
Orquesta Saborica Rumba will be in center staged playing the best of their repertoire when they perform at the Evolution
Saboricua has been in the music scene in the Bay Area for 10 years and have performed in most venues in this area, including at the 2013 Jazz Festival, and six years as a house band at Azucar bistro.
And although they haven't recorded their own music yet, they have their own CD in planning department.
A 10 piece band playing our different Boricua style of Salsa I'm the manager and the lead singer Members R Ali Luna congas Alex spect piano Julio Colon bone Jesse Chavez lead trumpet Papo Martinez timbal Eddie Ortiz bass Tom Second bone Me Tony Acevedo lead vocal Karina Mendoza vocal Eddie Hernández bongo.
We play clasic salsa and will be recording originals this year Salsa merengue Latin Jazz Cumbias and soon Bachata.
On July 8, at the Evolution, 1131 No. Lawrence Exp., Sunnyvale, Calif.
Door opens at 9 p.m. You will receive a shot with your entrance.
Cities of Light
Over a thousand years ago, Europe experienced one of its greatest periods of cultural enlightenment.
For more than three centuries in Medieval Spain, Muslims, Jews and Christians lived together and prospered in a thriving multicultural civilization. Here, remarkable individuals of different faiths made lasting contributions in such areas as poetry, art, architecture, music, dining etiquette, science, agriculture, medicine, engineering, navigation, textiles, and even hydraulic technology.
Cities of Light takes viewers through an engaging, insightful journey into this critical period in world history. This documentary highlights the triumphs and achievements of diverse cultures that co-exist and thrive together, but it also depicts the tragedy that ensues when religious extremism begins to rise.
The film event is sponsored by the Tiburon Film Society, at the Tiburon Library located at 1501 Tiburon Boulevard in Tiburon, on Thursday, July 13, 2017 @ 6:30 p.m.
The Admission is FREE and open to the public.
Blues, Music, ARTS & BBQ Festival in Downtown Redwood City
Visit Redwood City on July 21 and Saturday July 22 for free family fun and much more.
The City of Redwood City announced today the schedule of events for the PAL Blues, Music, ARTS, and BBQ Festival coming up July 21 and 22. Celebrate summer in Redwood City this July with family fun, food, art and entertainment and more! After you and your family enjoy the Fourth of July in Redwood City, mark your calendars for the free PAL Blues, Music, ARTS & BBQ Festival!
Featuring live music, the PAL Blues, Music, ARTS & BBQ Festival also offers delicious food and drink on Redwood City's Courthouse Square (2200 Broadway, Redwood City).
For its 12th year, a special rendition of the festival puts women in the forefront by celebrating Women in the Blues, with musicians from the San Francisco Peninsula and beyond.
Friday, July 21 with Music on the Square & ART on the Square from 5 p.m. – 8:30 p.m. 6 p.m.
Saturday, July 22 with ART on the Square from 12 p.m. – 8 p.m. For more event details, visit www.palbluesfestival.com