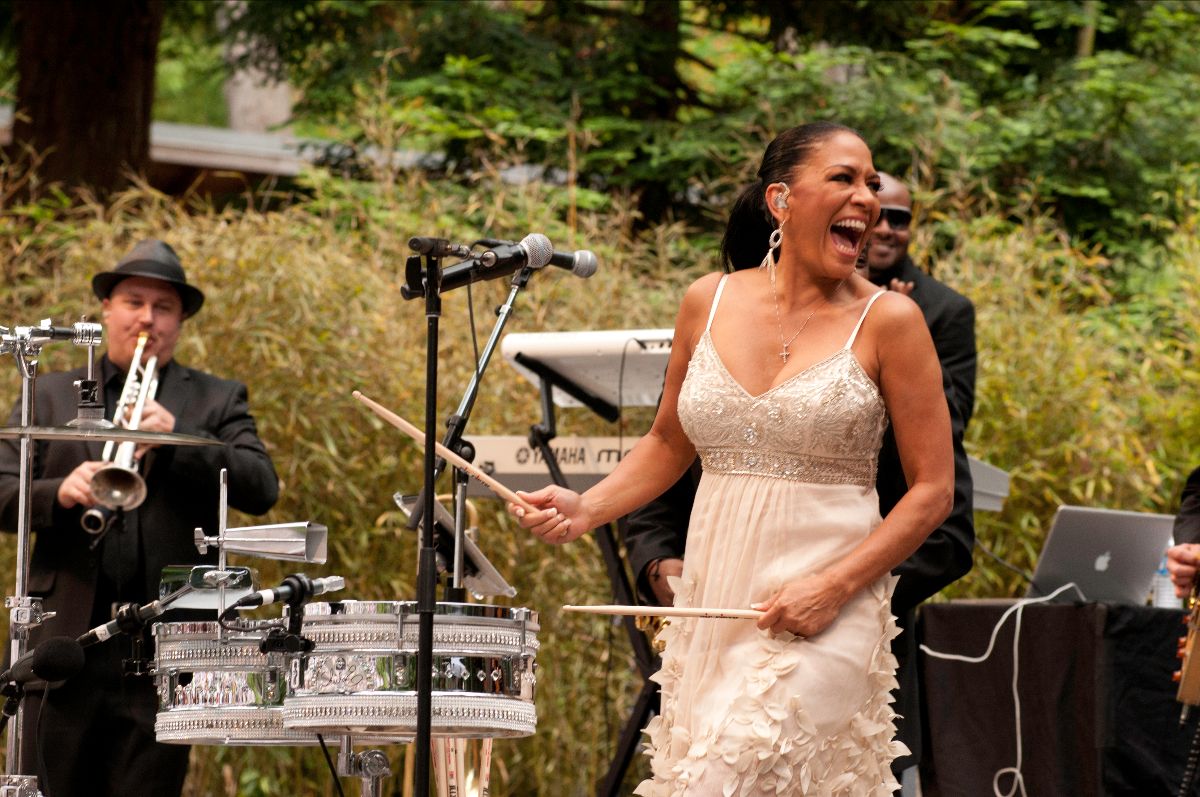 Compiled by the El Reportero's staff
SAN FRANCISCO, CA (June 9, 2020)—In response to the cancellation of the 83rd Stern Grove Festival due to the ongoing COVID-19 pandemic, Stern Grove Festival has created Best of the Fest—a 10-week virtual series of video playlists from its archives — launching on Sunday, June 14 on KPIX-TV (CBS). The video series will feature epic performances from the archives, as well as special guests, and will be hosted by TV and radio personality and season emcee Liam Mayclem.
Best of the Fest will air on KPIX-TV (CBS) on Sundays at 4:30 p.m. from June 14–Aug. 16, 2020. Following the broadcast at 5 p.m., longer-form versions – including bonus content – will be posted on the Festival's website, YouTube and Facebook channels.
Included in the playlists will be artist interviews, historic footage, and special surprises. Each week, the playlists will spotlight a different genre and highlight many of the biggest names to play Stern Grove Festival, including Sheila E. (2012), George Clinton (2016), The Doobie Brothers (2015), Pink Martini (2013), and more.
Broadcast on KPIX-TV, Sundays at 4:30 p.m., June 14–Aug. 16, 2020.
(Photo caption: Sheila E. performing at Stern Grove Festival in 2012 at San Francisco's Stern Grov. Photo by Scott Wall)
Downtown Library update: curbside holds pick-up is here!
We know that you are eager to get new library materials into your hands. Beginning June 16, 2020, contact-free curbside service for holds will be available at the Downtown Library, Tuesday through Saturday.
We have developed a system to ensure that this process is safe for our customers and employees. In order to participate in a safe and expedient curbside pick-up experience, please follow these steps:
– Place holds on items in advance through our online catalog rcpl.bibliocommons.com. You can also email or call us at (650)780-7018 ext. 4 for recommendations or to request that materials be held for you.
– Once you are notified that your hold is available, make a reservation to pick up your holds here: www.redwoodcity.org/librarycurbside
– Arrive at the Downtown Library within your reservation pickup window. We will place your already checked out holds in your car trunk or at your walk-up station.
Visit our Curbside Service page here for hours, more information and frequently asked questions.
Summer Stride has officially begun! 
Summer Stride is the Library's annual summer learning, reading, and exploration program for all ages funded by Friends of the San Francisco Public Library.
From June 1 through August 16, 2020, we are promoting:
­– Reading enjoyment
– STEM (science, technology, engineering and math) learning
­­– Mindful experiences in nature
Challenge yourself and others to read, learn and listen with the Library this summer! 20 hours of participation earns you a coveted finishing prize: the 2020 Summer Stride Library book tote, featuring art by picture book author Alison Farrell.
Begin your journey towards 20 hours of summer learning starting June 1!
San Francisco Symphony An Online Tribute Highlights
Over the course of 25 days—June 4 through 28, 2020—the San Francisco Symphony will release a variety of original, new, and archival content that illuminates different facets of Michael Tilson Thomas' tenure as Music Director.
Each day's content will focus on a specific season of his tenure and will feature a combination of audio available for streaming, photos, videos, stories, insights from MTT, and personal tribute messages from San Francisco Symphony musicians and artists who have held an important place in MTT's musical life in San Francisco.
The activities will culminate with an MTT25 virtual finale event on June 28, 2020 at 5pm PDT/8pm EDT, featuring performances and tributes by musicians of the San Francisco Symphony and Chorus, distinguished guest artists, and many surprises. View featured content exploring MTT's first season as Music Director now and subscribe to MTT25 updates at sfsymphony.org/MTT25.