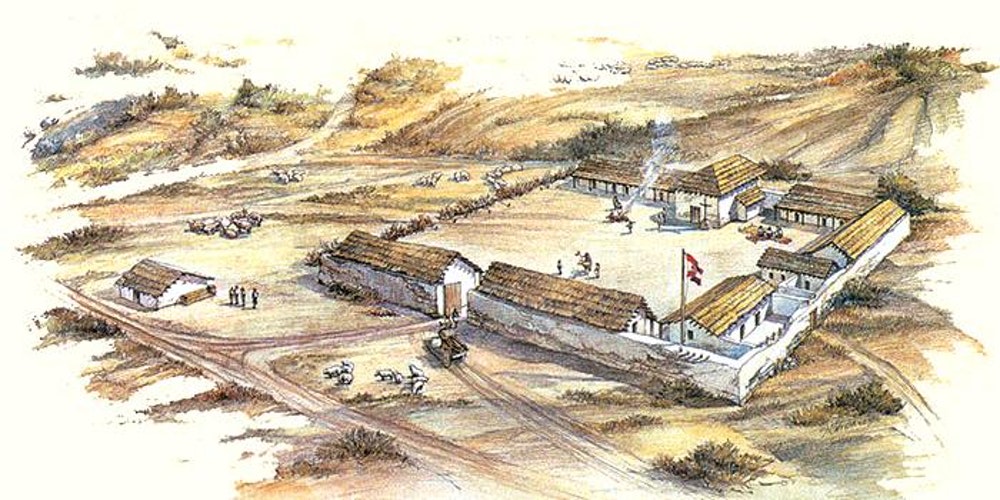 Compiled by the El Reportero's staff
A commemoration of the pre-American cultures at the Presidio: Ohlone, Spanish, and Mexican.
The is an upcoming Latino community-focused cultural-historical celebration: the Presidio Pasados; as well as the new website portal in Spanish of the Presidio that will give valuable in-language information and downloadable Summer Fun/Kids Guide and New Presidio Visitor Center Guides in Spanish.
Tortilla Making, Candle Making and Adobe Making, Juana's Kitchen with corn grinding and looking at the herbs and plants that were used during the Spanish and Mexican Era, Anza Trail Color Guard reenactors, Flora and Fauna of the Past, Juanito the Donkey, Live Archaeology Dig, Los Californianos will be dressed in 18th & 19th Century uniforms, Ceramics by Ruben.
Performances by Rumsen Ohlone, Ballet Folklorico, Story Telling, and a reenactor portraying Father Junipero Serra.
The event will take place at the Presidio Officers' Club, 50 Moraga Ave. on the Main Post Office of the Presidio. On Friday, June 23, 2017; 12 noon – 3 p.m.
Parking at the Main Post is by paid meter. MUNI busses serve the Presidio as well as the free PresidioGo Shuttle. See http://www.presidio.gov/transportation.
About the Presidio Trust: The Presidio Trust is an innovative federal agency created to save the Presidio and employ a partnership approach to transform it into a new kind of national park.
Founded by Spain in 1776 as El Presidio de San Francisco, the Presidio served as a legendary U.S. Army post from 1846 to 1994. Spanning 1,500 acres in a spectacular setting at the Golden Gate, the Presidio now operates without federal appropriations, is home to a community of residents and commercial tenants, and offers unique recreation, hospitality, and educational opportunities to people throughout the San Francisco Bay Area and the world. To learn more please visit www.presidio.gov.
Salsa at El Malecón in Berkeley Block Party
What a nice way to spend a hot Sunday listening and dancing salsa. Everyone is invited to this grand summer day in Emeryville to watch and dance with one of most popular salsa groups in the Bay Area, Julio Bravo and his orchestra. Multiple areas of sound, food trucks, vendors and artists. Guest DJ's Alvaro Bravo (Dusty Rhino) and Juan García (Beatbox Events) and others. This event is over 21 +
On Saturday, June 24, from 12 noon to 9 p.m., at 119 Utah Street between 15th and Alameda, at the Great Northern's Block, SF.
Cities of Light
Over a thousand years ago, Europe experienced one of its greatest periods of cultural enlightenment.
For more than three centuries in Medieval Spain, Muslims, Jews and Christians lived together and prospered in a thriving multicultural civilization. Here, remarkable individuals of different faiths made lasting contributions in such areas as poetry, art, architecture, music, dining etiquette, science, agriculture, medicine, engineering, navigation, textiles, and even hydraulic technology.
Tiburon Film Society will present "Cities of Light" at the Tiburon Library located at 1501 Tiburon Boulevard in Tiburon, on Thursday, July 13, 2017 @ 6:30 p.m.