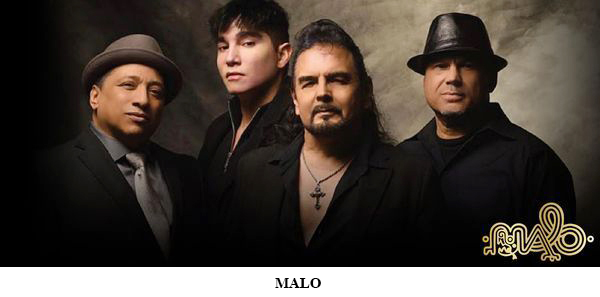 compiled by the El Reportero's staff
Malo in Hayward
MALO Live In Concert Sat, Sep 4 – Sun, Sep 5 Historic BAL Theatre, 14808 E 14th St San Leandro. Conozca de cerca y en persona a los legendarios creadores de éxitos latinos. Get Up Close and Personal with the Legendary Latin Hit Makers.
Did you miss the deadline to register to vote?
You can still vote in the Sept. 14, 2021, California Gubernatorial Recall Election by completing the Conditional Voter Registration progress at the County Registrar of Voter's office or at any Vote Center.
The City Public Art Program will host an interactive media event, Code:ART, Oct. 7-9, 2021 that will offer an opportunity for our community to experience engaging artworks together, while offering adequate space for everyone to participate within their personal comfort zone.
The seven installations each have a unique interactive component utilizing light, sound, and projections to animate underutilized spaces downtown.
Public Art staff and Commissioners will conduct two public tours of all intervention sites each evening.
They are also seeking partner businesses offering special experiences or events during the festival, as well as volunteers to assist with the event.
To volunteer, become a festival partner, or for more information about the event and the installations, please call the City of Palo Alto Public Art Program at (650) 617-3517.
The ACGA Palo Alto Clay and Glass Festival returns to the Palo Alto Art Center on Sept. 11, 10 a.m.-5 p.m., and Sept. 12, 10 a.m.-4 p.m. The Clay and Glass festival offers the public an opportunity to view and purchase some of California's best clay and glass artwork. Stroll the beautiful Art Center grounds, meet the artists, and find inspiration in amazing works for the home and garden.
Art makes everything better
As you can see, I'm pretty excited about seeing my artwork popping up on billboards to promote ArtSpan San Francisco Open Studios this year, back with all kinds of events from September 16 to Nov. 21, 2021. Check my What's Up page for event details.
To kick off the artful season I will be hanging out at the Zuri shop on 1902B FILLMORE STREET on Saturday, Sept. 11, 2021 from noon to 5 p.m. taking profile photos of any of you wanting to join my pool of faces for the artwork of my Inner Worlds series. I love including pieces of Zuri textiles in my collages and hope to photograph you trying on your favorite Zuri wonders.
Hope to see you next weekend, meanwhile take good care!
I'd love to help you add more ART to your life! Soad Kader, Artist  StudioSoad visits or video chats by appointment call 415.606.9875 or text or email, or visit www.studiosoad.com.
Alliance for Social and Economic Justice
Thursday, Sept. 23, 11 a.m. to Sunday, Sept. 26, 9 p.m. The Social and Economic Justice Film Festival showcases films made by independent filmmakers that advocate change around the world and promote a global culture of equality – works that challenge exploitative and oppressive social and economic systems and structures on a global and local level.
Cultural performances by musicians and poets contribute to the series of feature length and short films in this online event.
Funds raised benefit the Center for Social and Economic Justice in San Francisco's historic Redstone Labor Temple, a community center in the heart of the Mission district dedicated to protecting worker and immigrant rights. Tickets start are $5 for each four-hour segment. For more information, call the Alliance for Social and Economic Justice at (415) 863-1927 or check online at csej.org