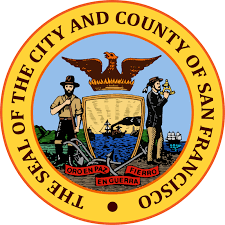 Board of Supervisors Public Access and Remote Participation
In accordance with Governor Newsom's statewide order for all residents to "Stay at Home," the Office of the Clerk of the Board of Supervisors will begin to provide services remotely Monday through Friday 8:00 a.m. – 5:00 p.m. Employees will be checking their emails and voicemails frequently to answer your questions. Members of the public are highly encouraged to utilize the many resources provided by the Office of the Clerk of the Board to access information, remain updated, and participate remotely. For information on how to participate in the legislative process remotely, including providing public comment, please visit www.sfbos.org.
The San Francisco Police Department offers qualified applicants the opportunity to make a positive difference in our citizens' daily lives and to keep our community safe. We encourage you to apply today to see how you can become one of San Francisco's Finest. To learn more, call 415-837-7270 or visit sanfranciscopolice.org/careers.
"GET THE SALARY AND BENEFITS YOU DESERVE." Learn to identify your value, how to conduct objective market research and develop persuasive strategies with the AAUW Work Smart Salary Negotiation Workshop designed for women presented by the FRIENDS of the Commission on the Status of Women, in partnership with the Commission/Department on the Status of Women.  Take the FREE and self-paced e-course at friendscosw.org/online or register for an in-person workshop at friendscosw.org/equalpay. For more information, call 415.779.6636."
SFO Rental Car Companies Need Suppliers & Service Providers
Come to SFO as we join dozens of airports across the country in connecting rental car companies and small businesses on Tuesday, April 28, 2020, from 9:30 am – 12:00 pm. Learn how the Airport Concession Disadvantaged Business Enterprise (ACDBE) program can help you do business with airport rental car companies.
https://www.surveymonkey.com/r/SFORCCSupplierOutreach
Your answers matter. Your immigration status does not.
The 2020 Census is for everyone—even if you're not a citizen. The government cannot legally share your answers with any person or agency. And, there is no question about your citizenship status.
When you do the Census, you help everyone, especially immigrant communities, get the social services they need and deserve.
Count yourself in before May. Visit my2020census.gov or call 844-330-2020 to get started.
Find a Census Help Center that speaks your language at sfcounts.org.
The City and County of San Francisco encourage public outreach.  Articles are translated into several languages to provide better public access.  The newspaper makes every effort to translate the articles of general interest correctly.  No liability is assumed by the City and County of San Francisco or the newspapers for errors and omissions. – CNS 3355882-4.3.20-El Reportero.