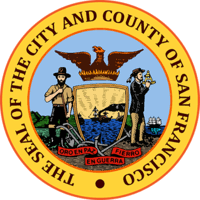 Outreach April 2019
Would you like the opportunity to bring positive change to your community? Would you like to help make the City and County of San Francisco a safer place for all? Here is your chance to join the men and women of the San Francisco Sheriff's Department. We are currently accepting applications for the position of Deputy Sheriff. The salary range for this entry level position is $71,994 to $91,910 per year with full benefits. Choose to make a difference today!
Minimum Qualifications :____________________________
• No previous law enforcement experience necessary
• Must be at least 20 years old
• Possess a high school diploma or GED
• Must be a United States Citizen
• No felony convictions
• Possess a valid California Class C driver's license
To Apply :________________________________________
1. Apply with the City and County of San Francisco at https://www.jobapscloud.com/sf/ ( Deputy Sheriff I )
Let your career take off at San Francisco International Airport (SFO)! A variety of career opportunities are available including airport administration, positions with airlines, security, baggage and cargo handling, driving, food service, retail, and more! Some companies are offering signing bonuses. SFO also offers robust education and internship programs, helping to pave the pathway for future employment. Contact community@flysfo.com or 650-821-5242 to learn more.
Big opportunities are also available for small businesses at SFO! The Airport offers a wide variety of business opportunities ranging from construction to concessions to professional services. Contact smallbusiness@flysfo.com or 650-821-5022 to learn more about upcoming opportunities and the range of supports that enable small businesses to compete equitably.
GET FREE, TRUSTED HELP WITH YOUR CITIZENSHIP APPLICATION!
The San Francisco Pathways to Citizenship Initiative provides free legal help from community immigration service providers at our free workshops. Resources for the citizenship application fee are available onsite. Learn more at sfcitizenship.org
When: Saturday, April 27, 2019. Registration is open from 9:30 am – 12:30 pm. No appointment needed!
Where: San Francisco State University, Mashouf Wellness Center, 755 Font Boulevard, San Francisco, 94132.
APPLY NOW TO THE DREAMSF FELLOWSHIP!
The DreamSF Fellowship is a leadership and professional development program for immigrants in the Bay Area. DreamSF Fellowes work directly with immigrant-serving nonprofits in San Francisco 20 hours a week, develop professional skills within the nonprofit sector, receive a stipend, and much more!
Must be 18 and over to apply and be enrolled in or recently graduated from an undergraduate or certificate program. Application deadline is April 26, 2019. Program starts in May.
Visit sfimmigrants.org for application details and instructions on how to apply..