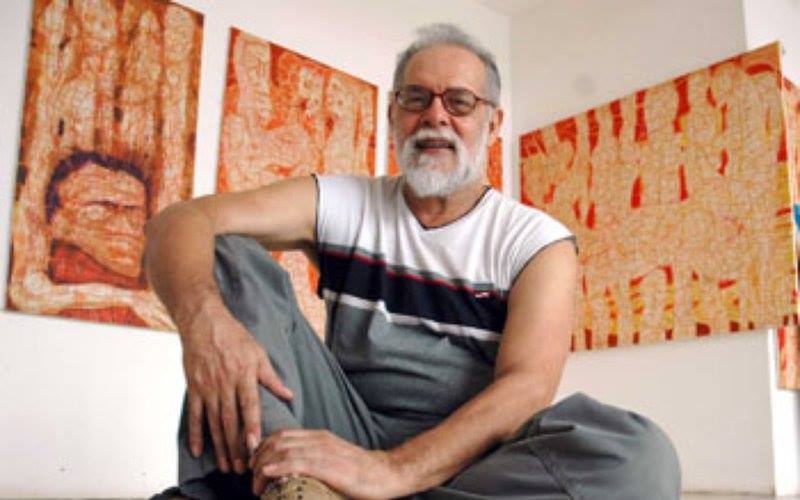 The Nicaraguan writer and painter, Donaldo Altamirano, died on Oct. 25 of a heart attack in Minneapolis, United States, at 70 years old, announced his family and the government.
Altamirano, author of the books The cadaver already bloomed (1975), Every day of my death (1996) and Fractions of a full (1998), was on a working trip as a painter, according to their families.
Altamirano was born in 1946 in the department of Estelí and part of his work was exhibited in Central America and Europe. EFE.
Father of local PR Juliana Mojica recognized by ASC
Submitted by Juliana Mojica
Today is a great day for longtime SF public relations expert Juliana Mojica. Her father, Ron García, has been recognized by the ASC (American Society of Cinematographers) at the ASC Awards for Outstanding Achievement and will be receiving the 'Career Achievement in Television Award' for his contributions to the art of cinematography – an award well overdue!
"My dad has been in the business for nearly 50 years, starting out as an independent filmmaker – among some of his early films are Machismo and Salvaje (the title was later changed to The Great Gundown), Mojica said in a letter posted in Facebook. In Machismo, a Western, he flipped the script and the film opens with making the Mexicans the heroes, she added.
Born and raised in East Los Angeles, with no formal training, he took bold steps and jumped into a field mostly unfamiliar to his peers at the time, and found his calling, Mojica said. "He was one of the early "pioneers" in Cinema, later establishing himself in Cable and Television for which he is being awarded and recognized. For me, he has always been an inspiration, a mentor, my closest friend and a loving father. I hope to one day (soon) do a retrospect of his work and am in talks to make it happen."
The American Society of Cinematographers (ASC) has announced the honorees for the 31st annual ASC Awards for Outstanding Achievement. Ron García, among others, will be recognized for their contributions to the art of cinematography at the organization's awards gala on Feb. 4, 2017, at the Ray Dolby Ballroom at Hollywood & Highland.
García has collected Emmy nominations for Murder in the Heartland (1993) and The Day Lincoln was Shot (1998), both of which received ASC Award nominations. He earned additional nods from his peers in the ASC for Thomas Carter's Divas (1996) and the pilot of Twin Peaks (1991). In 1991, Garcia won a CableACE Award for HBO's movie El Diablo and another CableACE Award nomination for Peter Markle's Nightbreaker. His long list of memorable credits includes TV hits such as Rizzoli and Isles, the first season of the current CBS series Hawaii Five-O, Numb3rs, Providence, Gilmore Girls, EZ Streets, Michael Mann's Crime Story, and the pilots for L.A. Takedown and Stingray. He photographed numerous television movies, including Alien Nation: The Udara Legacy, Mutiny, Journey to the Center of the Earth, Baby, Deliberate Intent, Brave New World, and Diane Keaton's Girl With the Crazy Brother, among others.