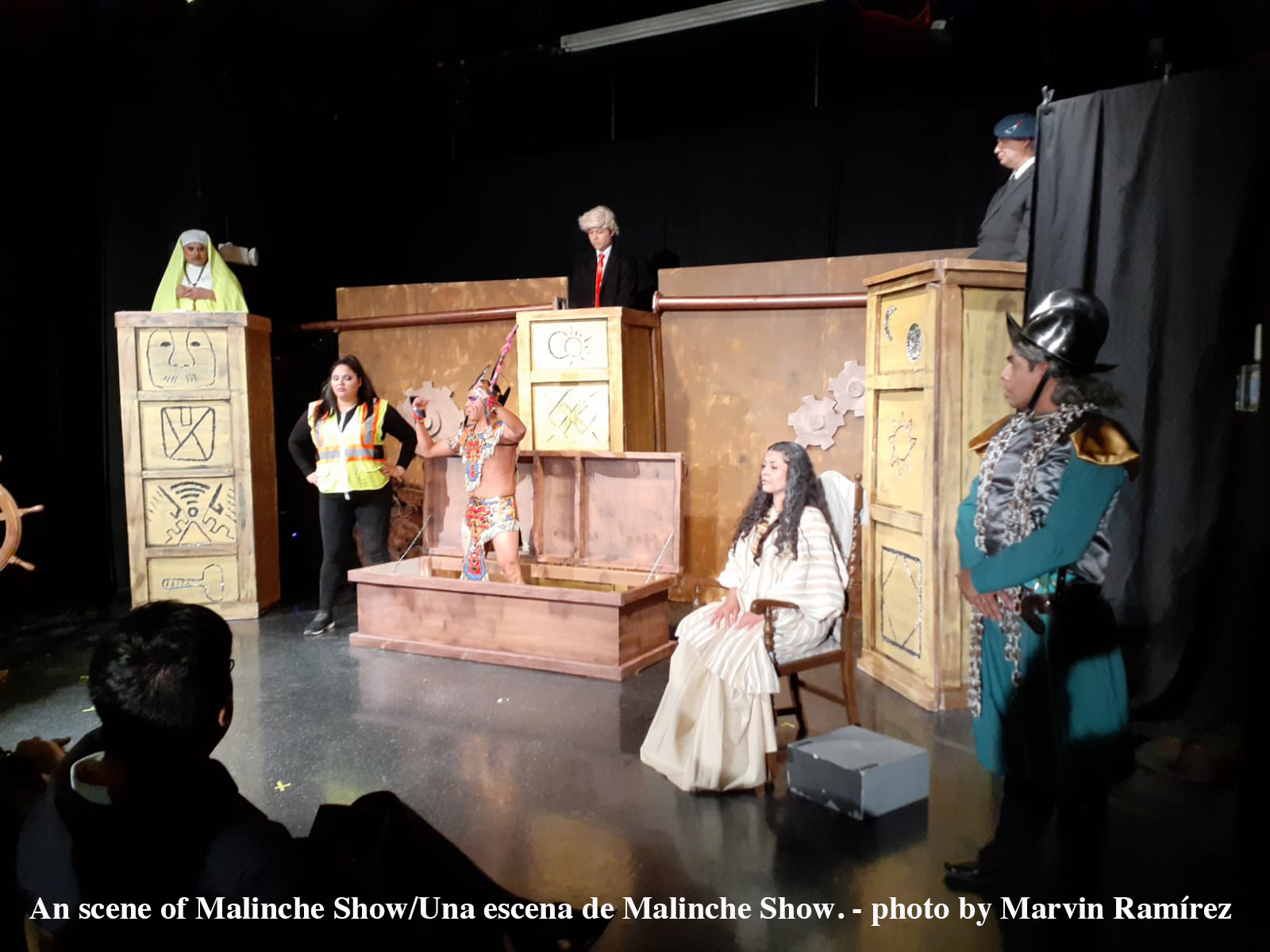 If you missed the opening reception, you still have the chance to see the play
Compiled by the El Reportero's staff
After a successful opening last Feb. 29, Teatro Nahual reminds you that the play Malinche Show (in Spanish), continues presenting this historical musical farce, which has a plot based on real events in the history of Mexico, and is performed on stage as a comedy. Always generating laughter in the audience, but with a reflective background in the style of Nahual Theater productions.
The play Malinche Show analyzes in the middle of laughter, a perspective on the history of Mexico and its relationship with other countries of the American continent. Emphasize how television, media and foreign influence can dramatically change the thinking and life of a human being.
Malinche Show at MACLA: 510 S. First Street, San Jose, California. There will four more performances on Saturday, March 7 at 7:30 p.m., Sunday, March 8 in the morning at 2 p.m., Saturday, March 21 at 7:30 pm, and Sunday, March 22 at 2 p.m.
Tickets on sale at the door. You can also buy it online: www.teatronahual.org or by phone: 650-793-0783.
A bohemian night that you don't want to miss
The local promoters have organized to offer you this March a lovely night full of quality music with quality musicians, an event you will not want to miss.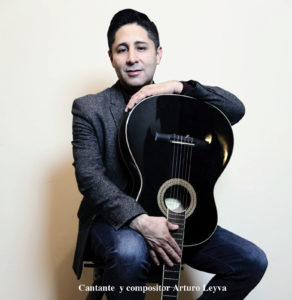 The composer and singer, Arturo Leyva, will sing songs that you will fall in love with; In addition, Sergio Serrano, Rafael Ramos, Zarcos Ríos and many surprise artists will fill the repertoire for you and your loved one to enjoy. There will be food and wine.
At 6 p.m., March 14, at the Oakland Aviation Museum, 8252 Earhart Rd., Oakland. For more information call 510-938-9637.
The Adrián Aréas Quartet at Art House Gallery & Cultural Center
Latin jazz percussionist, Adrián Aréas will perform with his Latin Jazz Quartet at 2905 Shattuck Ave, Berkeley, California, don't miss this great three-hour show full of quality music. Adrian Aréas brings his whole school from his father Chepito Aréas, co-founder of the Santana group, and something more contemporary. On Saturday, March 28 at 7 p.m. – 10 p.m., at 2905 Shattuck Ave., Berkeley.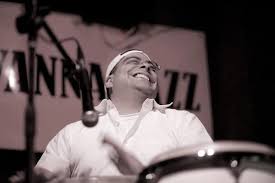 Bons Tempos Theatre Company
The Bons Tempos Theatre Company presents the fringe festival hit, Qaddafi's Cook, in the Southside Theater at Fort Mason Center For Arts & Culture. Qaddafi's Cook features sympathetic characters — two Mexican chefs — who indulge in Ayahuasca and Jack Daniels and rely on their wits and escape plans to avoid their murderous employer, Libyan dictator Muammar Qaddafi. Based in part on true events, Qaddafi's Cook is replete with black humor, intense situations, and culinary delights.
Fort Mason Center for Arts & Culture (FMCAC) hosts the Bons Tempos Theatre Company as part of the San Francisco International Arts Festival, which runs from May 19, 2020 to May 31, 2020 exclusively at FMCAC. The Festival features more than 40 performances by nearly 50 artists, ensembles, and companies. Get discounts on tickets to see multiple shows at the Festival by buying a Festival pass.
Serve your community: request an opening of the Commission
Are you passionate about public art or are you a "friend of the library"? Or do their interests lie in human relationships or problems related to public services? No matter what your call is, we may have the way you can serve the Palo Alto community. We have vacancies for each of the following commissions:
Human relations, library, public art, public services.
The City Clerk's Office continuously accepts applications for Boards and Commissions.
Spring recruitment, all applicable terms will end on May 31. Deadline March 31, 2020 at 4:30 p.m. Email all completed applications to Jessica.Brettle@cityofpaloalto.org or contact the City Clerk's Office at 650-329-2571.