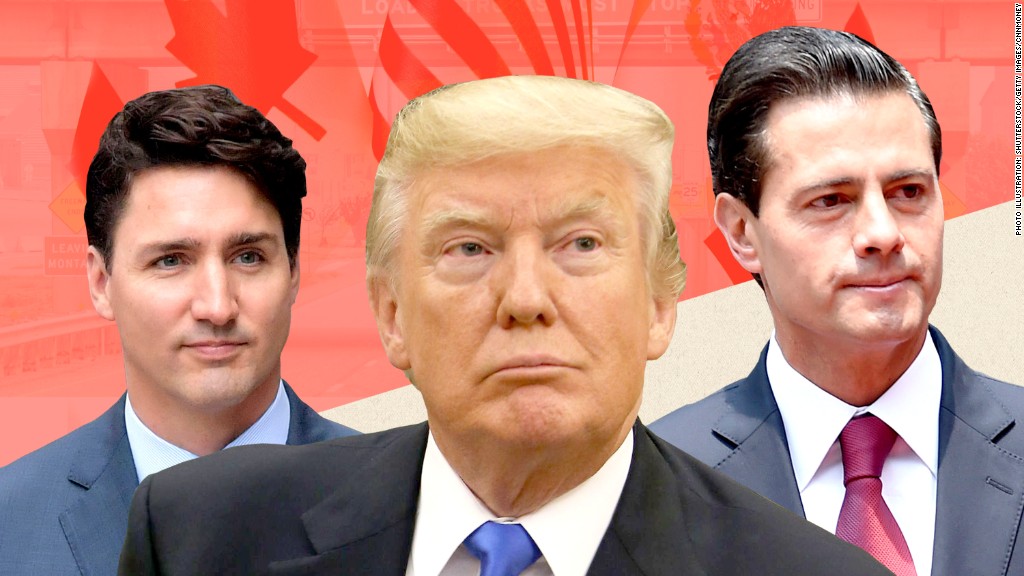 Economy Secretary says it's 'a better moment' but sticky issues remain
by Mexico News Daily
The latest round of talks to renegotiate the North American Free Trade Agreement (NAFTA) ended on a positive note yesterday, with officials from Mexico, the United States and Canada all saying that progress was made, although they also conceded that sticking points still remain.
"We are at a much better moment," Mexico Economy Secretary Ildefonso Guajardo declared at a press conference in Montreal, Canada, where the discussions were held.
"Progress was achieved in several areas of the negotiation, especially in the chapters that aim to modernize NAFTA," he added.
U.S. Trade Representative Robert Lighthizer said "we believe some progress was made," but added that the pace of renegotiation needs to increase.
"We finally began to discuss some of the core issues, so this round was a step forward — but we are progressing very slowly. We owe it to our citizens, who are operating in a state of uncertainty, to move much faster," he said.
Officials from all three countries said that they want to conclude negotiations before elections are held in Mexico and the United States later this year. Mexicans will go to the polls on July 1 to elect a new president while midterm elections will be held in the U.S. in early November.
The Montreal meeting was the sixth round of talks that have been held since August and analysts described it as a make-or-break moment for the 24-year-old agreement.
In addition to the constraints created by the upcoming electoral processes, negotiators are under pressure to reach an agreement quickly to allay concerns that the United States could terminate the agreement, a threat made repeatedly by U.S. President Donald Trump.
In the latest round, the three countries agreed to language in a chapter governing anti-corruption measures and progress was also made on issues related to customs and food sanitation.
Negotiations on annexes relating to chemicals and pharmaceuticals are also close to completion and Guajardo said that chapters on telecommunications and digital trade are about 90 percent complete.
However, reaching agreement on more contentious issues remains elusive.
Rules of origin, especially as they apply to the automotive industry, continue to be a major obstacle. The United States is demanding that vehicles have a higher proportion of parts made in the U.S. in order to qualify for the NAFTA tariff-free rules.
Canada proposed that intellectual property and emerging technologies could be included in the rules of origin for the auto sector. U.S. companies are leaders in both.
But Lighthizer criticized the proposal, saying it "may actually lead to less regional content than we have now and fewer jobs in the United States, Canada, and likely Mexico."
"This is the opposite of what we are trying to do," he said.
A so-called sunset clause forcing renegotiation of the agreement every five years and the elimination of a dispute-resolution mechanism, both pushed by the U.S., as well as wages in Mexico, are also contentious.
Canadian Foreign Minister Chrystia Freeland defended the rules of origin idea but conceded that "there is still a significant gap on a number of issues."
She added, "we are going to be working extremely hard, extremely energetically with our two partners to try to close those gaps."
While the possibility that the U.S. could start the process to terminate NAFTA remains a real threat, in his closing statement the U.S. trade representative used language that contrasted sharply with some of the more abrasive rhetoric used by President Trump when talking about the agreement.
Lighthizer said "the United States views NAFTA as a very important agreement" adding that he was "hopeful progress will accelerate soon."
"We will engage with Mexico and Canada urgently, and we will go where these negotiations take us," he said.
However, he also said, "I don't think the president's view has changed at all. His view is if we can get a good agreement, we should have one."
"I think there is some misunderstanding here that the United States is somehow being unfair in these negotiations and that is not the case," he said.
The next round of talks will be held in Mexico City next month but Lighthizer said he hoped that "major breakthroughs" would be made before it starts.
Guajardo also said that "Mexico is committed to intensifying our engagement and will continue working constructively to solve the pending issues."
Although the second Mexico City round is scheduled to be the final meeting and there is an informal deadline to finish the negotiations before March 31, many in the business and trade sectors believe that the talks could go on much longer and even into 2019.
According to some analysts, uncertainty around the future of NAFTA, including any U.S. move to kill it, is likely to benefit Andrés Manuel López Obrador in his quest to win the presidency.
In a poll published yesterday by the newspaper El Universal, the leftist leader had 32 percent voter support followed by Ricardo Anaya with 26 percent. The pre-candidate for the ruling party, José Antonio Meade, garnered only 16 percent.
Source: BBC (en), Politico (en), iPolitics (en), El Universal (sp)