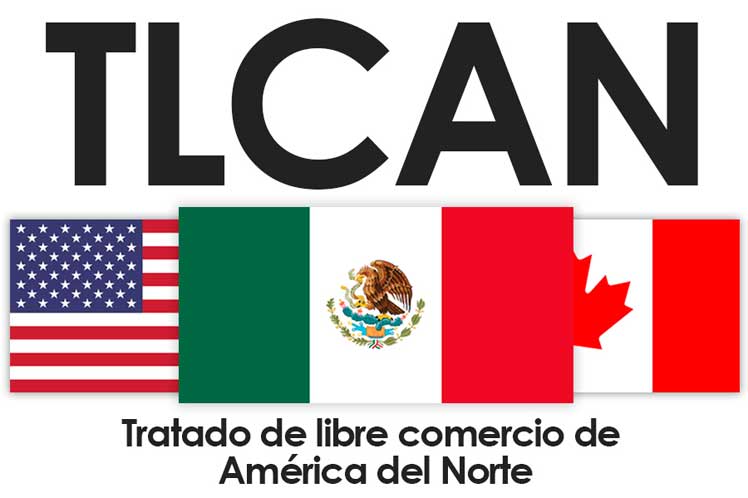 by the El Reportero's wire services
Failing the sixth round of the renegotiation of the North American Free Trade Agreement (NAFTA) in Montreal, Canada, would trigger an expensive tariff battle between Mexico and the United States, experts from the nation say today.
According to Luis Videgaray, Minister of Foreign Affairs, Mexico is willing to reach agreements if the adjustments or modifications benefit both nations.
The Mexican Foreign Minister recently insisted that if negotiations are unfavorable, the government is willing to abandon the treaty and govern trade based on the regulations of the World Trade Organization.
On the other hand, it was known that the Canadian team has set itself the sole objective of saving the largest trade agreement on the planet signed in 1994 by Mexico, Canada and the United States.
The sources acknowledge that the Tlcan has benefited various Mexican sectors but, faced with the threats of US President Donald Trump to abandon it, there are industries that would receive a greater blow due to tariffs.
Analysts estimate that among the productions that could face higher tariffs are exports of trucks, buses and specialized vehicles.
For these sales to the neighboring country the nation receives an annual average of about 30 billion dollars.
While the offers of vegetables, fruits, juices, frozen and meat products are in the order of 14 billion dollars.
To this is added that Mexico is the first remitter of agricultural products to the United States, and would be the ones that would face the highest tariffs.
The latest information on the progress of the negotiations in Montreal, said that both Mexico and the United States are conducting a comprehensive review of the treaty.
Next Monday, when it closes, the parties will announce the ruling of the sixth round of the NAFTA, marked by the continuous protectionist measures of the United States, and Canada and Mexico aligned in favor of free trade.
Secretary: legalize pot, combat insecurity
Tourism chief de la Madrid proposes legalization in tourist destinations
Legalizing marijuana might help combat insecurity in two high-crime tourist destinations, the tourism secretary suggested today.
Enrique de la Madrid said tourism is a key industry for Mexico and can't afford to lose business due to drug-trafficking violence.
Legalizing pot in those destinations would help combat the violence, whereas carrying on with the drug war will damage tourism, he said.
His suggestion included legalizing the production and sale of pot as well in those areas.