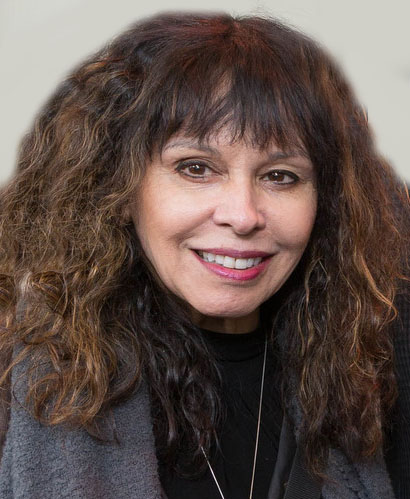 by Alicia Becerril
Although my family had humble, working class beginnings, securing an education was a theme that my parents valued and supported.  My mom grew up in Guadalajara, Jalisco, and my dad grew up in Aparo, Michoacán.  My father left school after the third grade.  At the age of 14, he traveled to Mexico City to find work. At 19, he went to Chicago to work as a Bracero with the railroad.  He returned to Aparo but could find no work.  He made the decision to return to the U.S., but first devoted three months to learning English, listening to records! He became self-educated, moved to Sacramento and found work at the railroad.
As an infant, my mother lost her mom.  While allowing her own children to continue in school, her step-mother took my mother out of school after the fourth grade.  Thereafter, in a modern day revival of a well-known fairy tale, she was forced to sew pants all day.  She met her first husband, married, and had three children.  Tragically, her husband died in an accident.
Because she had no way of supporting her children, she pleaded with an orphanage to take them so they would not starve.  During the day, she sewed clothes and sold them at a stand.  She visited her children on the weekends.  After two years, a distant cousin visited and was concerned about her living conditions.  She invited her and the kids to live in Sacramento.   My mom found work at the almond factory.   Shortly thereafter, she met my father.  They married and had five more children.
My father started working at a cabinet store as a cleaner and eventually became a cabinet maker.  Continuing his reliance on self education, he took correspondence courses to earn his high school equivalence and general contractor license.  He was intent on having a better life for his children.  He built the house we later lived in.
My mom often told us about the importance of an education.  If we had homework or wanted to read, we could skip having to do dishes and other housework.  There was never a better incentive to do my homework and learn!
I went on to become an elementary school teacher, and later, through further education and discipline, a lawyer and judge.  My brothers and sisters each used their education to go onto different careers.  David is a physician. Linda was a court reporter. Mary Ellen was a nurse.  Joe worked as a jet technician.  Eva, Terri, and Victor worked as computer operators.  It gave us a chance for a better life.  More than 25 years of higher education affirmed and supported by parents who did not have the opportunity to go beyond grade school.
Today, education is under great stress.  We are in the midst of a pandemic, and much of our economy has shut down to slow the spread of Covid-19.  In the fall, it is proposed that Bay Area children will be able to access learning only through online classes.  What about the children and parents who have no computers at home?  What about the children who have less than adequate skills in using the online programs?  How are parents who really need jobs going to be able to work if they must stay at home with their school age children?  What are we dictating to our families?
The continued closure of the schools will lead to a growing learning gap for kids.  Our Latino community cannot afford to fall further behind.  As a former teacher familiar with this research, it is fundamental that children learn best in a classroom.  They also are given the opportunity to socialize with other kids, have free school meals, physical activity, and other services, not the least of which is a dedicated and concerned teacher.
It is clear that continued absence from school, inevitably falling behind, will limit the life chances of children for many years to come and further deepen social inequities  The Centers for Disease Control and Prevention acknowledges that schools play an important role in providing critical services.  Lack of person-to-person teaching could lead to wider disparities across income levels and ethnic groups and cause long term effects on children's educational outcomes, health and the economic wellbeing of families and communities.
Additionally, pediatricians are increasingly concerned by the continued absence of millions of children from schools.   In fact, the American Academy of Pediatrics, an organization devoted to protecting children's health, strongly recommend that students be physically present at school and also issued guidelines to open up schools safely.
Given the evidence showing that children rarely develop severe symptoms of COVID-19, we need to find a way to ensure that our children get the opportunity for a better life.  Going back to school could mean the difference between surviving and thriving.
Will students or parents benefit from school closures? No.  But we know they will be hurt, now and in the future.
I urge the Governor, parents, school administrators, teachers, and other professionals to work together to solve this dilemma and bring back classroom learning in a safe and responsible manner.  We owe it to our children to offer them the stepping stones to a better life.
(Alicia Becerril, a lawyer, a SF Board of Supervisor, and a judge, is a former El Reportero writer.